The best strawberry picking in NY
What's better than filling your belly with berries? Find the best strawberry picking NY has to offer.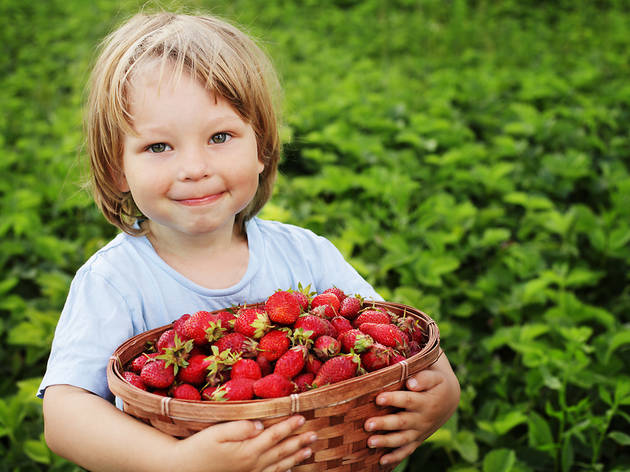 'Tis strawberry season! Here are the spots to find the best strawberry picking NY has to offer! The time of year when those delicious fruits are a-plenty and calling your name, but just because we live in NYC doesn't mean we're limited to our supermarket's fruit aisle. Cut out the middle man by traveling to any of the nearby small farms and orchards teeming with strawberries just waiting to be picked. Because as much as you love your Trader Joe's produce, there's nothing fresher than plucking a juicy fruit right off tree and eating it then and there.
RECOMMENDED: Full guide to where to pick your own fruits and vegetables near NYC
While summer's in town be sure to fill up on yummy offerings from local farmers' markets, check out the best outdoor activities for kids, and start planning for those apple picking trips later in the season. And if you're looking to pair your strawberry picking in NY with a little getaway out of town, try our guides for strawberry picking CT and strawberry picking NJ.
Enjoy more exciting activities for kids
There are plenty of outdoor activities for kids in New York City—many you'll even love doing as a family! Explore the coolest skating rinks, parks, family attractions, and campgrounds in cooler weather, and check out our favorite NYC beaches, swimming pools and berry-picking hotspots when it's toasty.
Read more