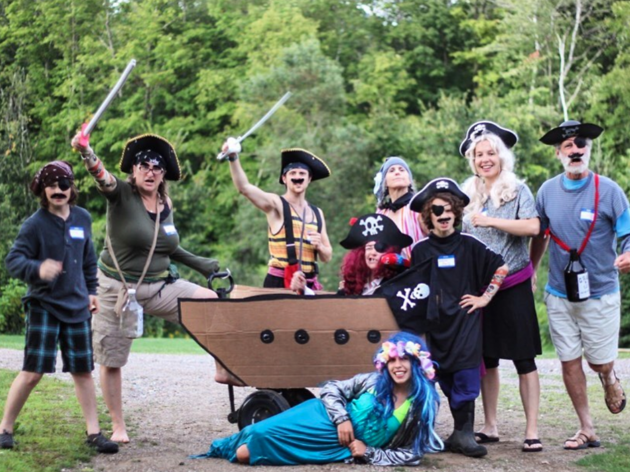 The best family camp programs for all ages
Summer fun isn't reserved for kids. These family camp programs allow everyone in your crew to get in on the action!
Not all kids have the opportunity to go camp, therefore not all adults have been to camp. If you're a grown-up with a family of your own and thinking that your time to experience camp has passed—it hasn't. It's called family camp! Parents and kids alike can enjoy outdoor activities, sports, and overall team-building exercises. If you don't want to send your kid to camp (or maybe you do and just want to tag along), try checking out a family camp program this summer.
RECOMMENDED: Full guide to the best summer activities for kids in NYC
Instead of going to Disney World again or taking that cruise, you've been thinking about, try something new. Get the whole family in the car with one destination in mind: The great outdoors.
Best family camp programs