NYC Neighborhood Scavenger Hunt for Families: Gramercy-Flatiron
MasterCard and Time Out Kids have teamed up to give families a "priceless" new way to explore NYC's Gramercy-Flatiron. Read on for a virtual walking tour of this iconic and historic nabe, complete with an interactive scavenger hunt.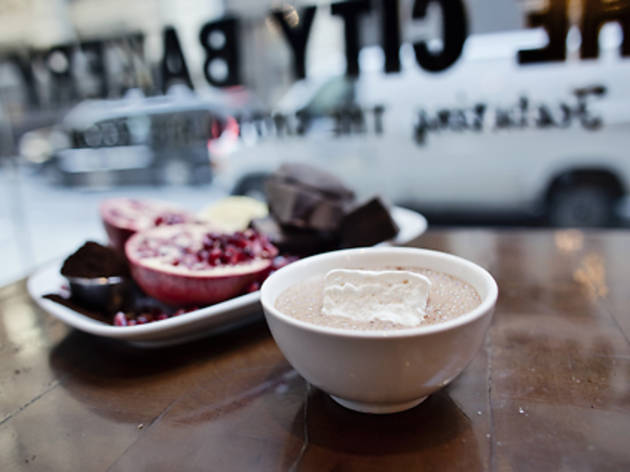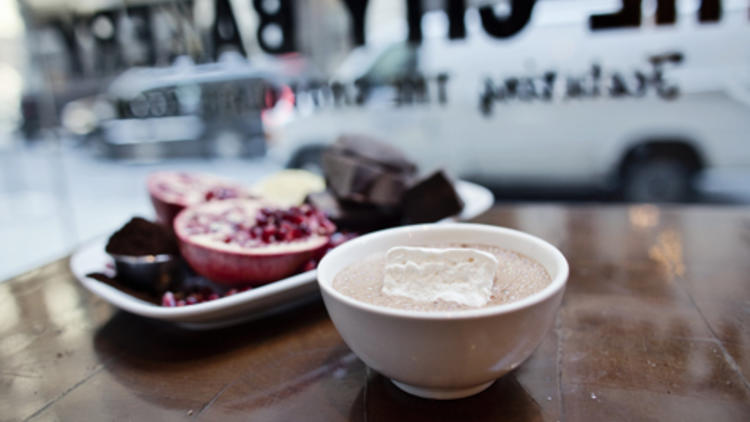 Anchoring the district to the north is the iconic limestone- and terra-cotta-clad Flatiron Building (175 Fifth Ave between 22nd and 23rd Sts), designed by architect Daniel Burnham and completed in 1902. Its unusual triangular shape and Beaux Arts touches made a splash when it debuted, inspiring artists like Edward Steichen and Alfred Stieglitz.
Theodore "Teddy" Roosevelt, one of the country's most colorful Presidents, grew up nearby in a townhouse that was torn down, then rebuilt by his sisters and wife after his death. Run by the National Park Service, the Theodore Roosevelt Birthplace (28 E 20th St between Broadway and Park Ave South; 212-260-1616, nps.gov/thrb)—slated to reopen in December after a brief closure—is a fascinating spot for families to tour, as it's full of the Roosevelts' furnishings, plus a cool collection of political cartoons that teach kids such fun facts as how the teddy bear got its name.
Two blocks north on another quiet street, Space Kiddets (26 E 22nd St between Broadway and Park Ave South; 212-420-9878, spacekiddets.com) stocks an eclectic collection of vintage-inspired toys, such as tin robots, alongside a wide range of American and European kids' clothing, shoes and essential accessories like umbrellas and backpacks.
When little shoppers begin to tire, head to the lauded City Bakery (3 W 18th St between Fifth and Sixth Aves; 212-366-1414, thecitybakery.com). Its brunch buffet and baked goods are fresh and delicious, but the spot is particularly known for its extravagant hot chocolate, which is rich and thick, yet not too sweet—and completely addictive.
On Wednesdays, Fridays and Saturdays from about 8am to 6pm, renowned chefs and homespun foodies alike converge at the Union Square Greenmarket, which sets up shop on the western and northern edges of Union Square Park (14th St to 17th St between Broadway and Park Ave South). Garden-fresh greens from New York and New Jersey farms abound, of course, but so do niche purveyors, offering an array of specialties such as goat cheese, maple products, free-range poultry, dairy products and pretzels, to name a few.
Kids can let off some steam in the park's recently redesigned playground, which boasts an enormous metal dome that adventurous little ones can climb and a quasi-carousel that children spin themselves. Tasty, reasonably priced Thai food awaits hungry crews at the capacious Republic (37 Union Sq West between 16th and 17th Sts; 212-627-7172, thinknoodles.com), whose fresh Asian salads and noodle soup varieties have made it a neighborhood favorite (spice lovers should order the curry vegetables with rice noodles).
Just west of Republic off Fifth Avenue lies Books of Wonder (18 W 18th St between Fifth and Sixth Aves; 212-989-3270, booksofwonder.com), the only bookstore in the five boroughs devoted solely to children's titles. Classic and newly published tomes for little readers of all ages line the shelves, and the shop's frequent author events, regular storytimes and on-site bakery have put it on the family-destination map.
Though Gramercy Park (Gramercy Park West to Gramercy Park East between 20th and 21st Sts) itself is not open to the public (it's one of just two gardens in the city to have retained private ownership), the surrounding neighborhood of the same name—a national historic district—retains much of its original bourgeois charm. One residential strip in particular, lined with trees, an array of 19th-century architectural gems and carefully tended gardens, is well worth a stroll; its nickname, the "Block Beautiful" (E 19th St between Irving Pl and Third Ave), says it all.
Majestic Madison Square Park (23rd to 26th Sts between Fifth and Madison Aves), the site of frequent children's concerts and cutting-edge art exhibits, is home to a great grass lawn, a lovely fountain and, at its northern edge, a top-notch playground. Be sure to investigate the trees in the park's southwest corner: Sitting in the nook of one of them is an imagination-sparking sculpture of a plant-human hybrid that kids will love discovering.
Prolific restaurateur Danny Meyer chose the green space for his first Shake Shack (212-889-6600, shakeshack.com), at the southern end of the leafy park. Its alfresco seating, combined with its menu of burgers and hot dogs, french fries and shakes, has the retro appeal of a rural roadside joint—right in the middle of the city.
Click here to see our family-friendly scavenger hunt in the Gramercy-Flatiron!