Pick your own fruits and vegetables near NYC
It's time to pick your own! Nearby, there are plenty of amazing farms for strawberry picking, apple picking and more.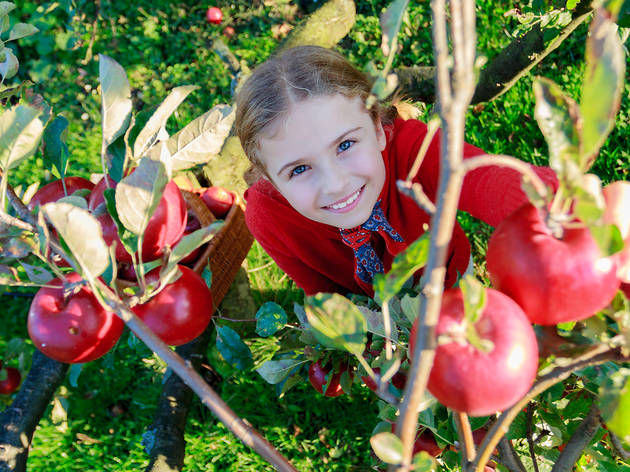 Make a plan to pick your own fruit and veggies as a family this season! Here in NYC, we're just a quick trip away from farms that have pick your own strawberries, pick your own blueberries, pick your own cherries, apple picking and pumpkin picking—you name it, really. Why not rent a Zipcar, pack a picnic and add it to the top of your summer activities for kids to-do list?
The farms and orchards in our guides include New York, Connecticut, New Jersey and beyond, so there's something for everyone. If you're looking for delicious produce locally, you might consider exploring our favorite upcoming kids' festivals and street fairs as well as some fantastic outdoor restaurants NYC families will love.
Pick your own strawberries, apple picking and more