The best kid-friendly arcades in NYC
These sweet arcades in NYC are full of the coolest arcade games, including Mario Kart, Pac-Man and DDR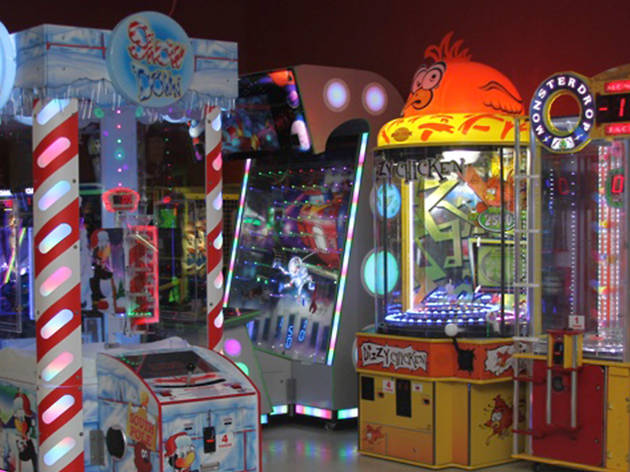 In our opinion, the Big Apple's a big playground—and it's not just for the kids. Grab a slice of New York pizza and take your little ones (actually, your tweens and teens will probably be in, too) for a game of Pac-Man, Skee-Ball or evenStreet Fighter II at these cool arcades in NYC.
RECOMMENDED: Full guide to indoor activities for kids in NYC
And no, you can't take your kids to Barcade…save that for date night!
The best arcades in NYC
Photograph: Modern Pinball
The walls of Modern Pinball (the brainchild of two gaming enthusiasts) are lined with amazing pinball games that are fun for both kids and adults. You'll find more current machines featuring CSI, Kiss, Metallica and Spider Man plus classic picks like Punchy the Clown (semi terrifying…), Party Zone, Theatre of Magic and Xenon. The oldest machines in there date back to the 70s, and all are carefully maintained. As an added bonus, Modern Pinball will also host all-inclusive private and semi-private parties for kids, depending on your needs. 362 3rd Ave (646-415-8440, modernpinnballnyc.com). $12 for one hour, $19 for 3hrs; children $10 for one hour, $15 for 3hrs; children under 3 free.
Photograph: Chinatown Fair Family Fun Center
Chinatown Fair Family Fun Center
This family owned and operated joint (and former home to the famous Tic Tac Toe Chicken) has a mix of diehard arcade buffs and casual gamers. Grab lunch in Chinatown before visiting for a game of Beatmania IIDX, ReRave Plus, PIU Infinity, Neon FM and DDR and redeeming tickets for some fun prizes. If any of the older machines happen to eat your dough, tell the staff—they're known to refund your credits if you ask. Be sure to bring cash! 8 Mott St (212-964-1001, chinatownfair.biz). Games start at $1.60.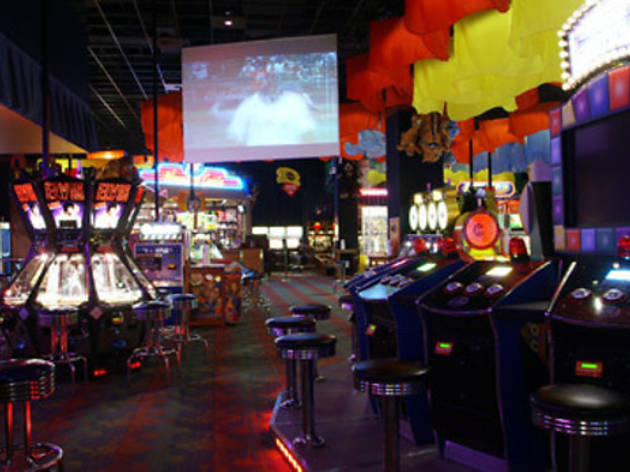 Photograph: Dave & Buster's
This kid-pleasing venue offers food, bowling, shuffleboard and—best of all—a pretty impressive arcade. Favorite games include Jurassic Park Arcade, where kids can use "tranquilizing guns" to help restore order to the island and save over 30 species, Candy Crush Saga, Kung Fu Panda, Batman, Mario Kart Arcade Grand Prix Deluxe, Star Wars Battle Pod and tons more—many games offer prize tickets, too. If you're only in the mood for a little bit of arcade time, grab the Dave & Buster's Eat & Play Combo ($16.99 for an entrée and a $10 game card), but if you're in for a few hours of play, visit on Wednesdays for half-price games. 861 Pelham Pkwy (646-495-2015, daveandbusters.com).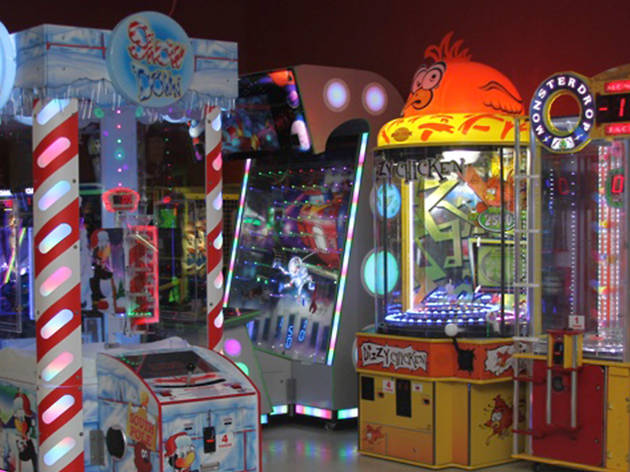 Photograph: Funtopia USA
Jam-packed with as much fun as your kids can handle, Funtopia definitely lives up to its name—there's Balladium, Time Freak Playground and Lazer Runner (all blacklight/glow games), a three-level playground with tubes, tunnels and slides, bumper cars and a toddler play area. There's also a huge area dedicated to arcade games (over 150 to choose from), including air hockey, Fruit Ninja, Frogger and Pac-Man. 6626 Metropolitan Ave (718-381-4300, funtopiausa.com). $1 per token, games vary from 1–12 tokens.