Heads up! We're working hard to be accurate – but these are unusual times, so please always check before heading out.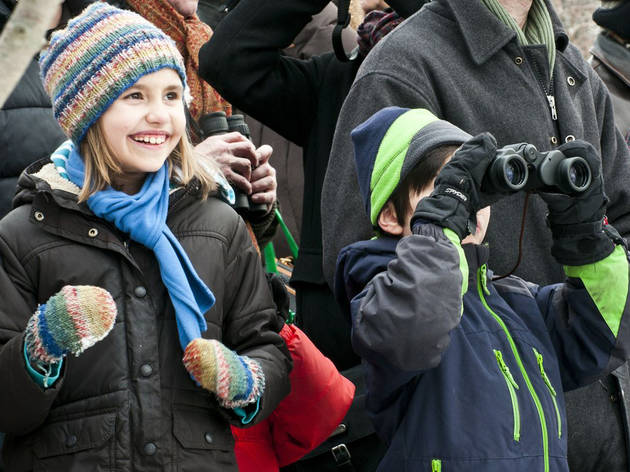 Things to do with kids in NYC this winter break
Online classes, drive-thru shows, exhibits—they're all on the list of things to do with kids in NYC this winter break!
Things to do with kids over winter break
Winter Village is on its way to Bryant Park! Every year, the midtown green space transforms into a holiday wonderland, complete with shops, sweets, ice skating, a Christmas tree and more. Things will look a little different in 2020: The event will be spaced out appropriately, everything will take place outdoors and timed skating sessions will be required. (Tickets open at the end of October.) Visit the Bryant Park website for more details. All ages.
Fans of locomotives will delight in the New York Botanical Garden's annual tradition. Take in the model trains as they loop through teensy versions of famous New York landmarks like the Brooklyn Bridge, Rockefeller Center and the Statue of Liberty. Note for 2020, the event will be available for NYBG Members and Community Partners only. Learn about the new safety rules online. All ages.
Minitrain aficionados are certain to be transfixed by the scenic components of this show, featuring trains from the Jerni Collection of handmade toys dating all the way back to 1850. Lighting and accompanying music immerse viewers in the exhibit on the museum's first floor as they browse model trains from decades past. Be sure to explore holiday and train-themed family programs that will take place via Zoom throughout the exhibition's run. All ages.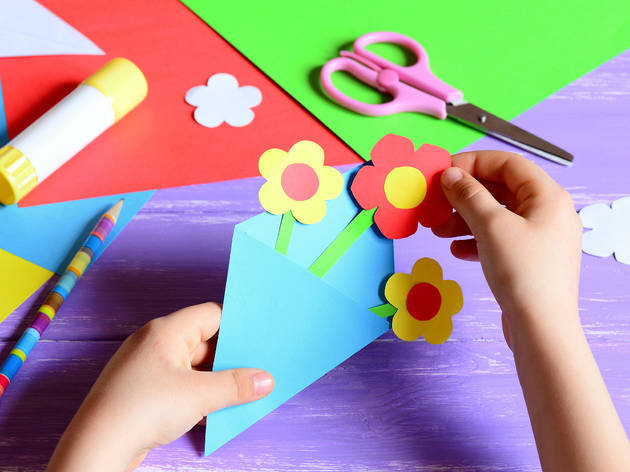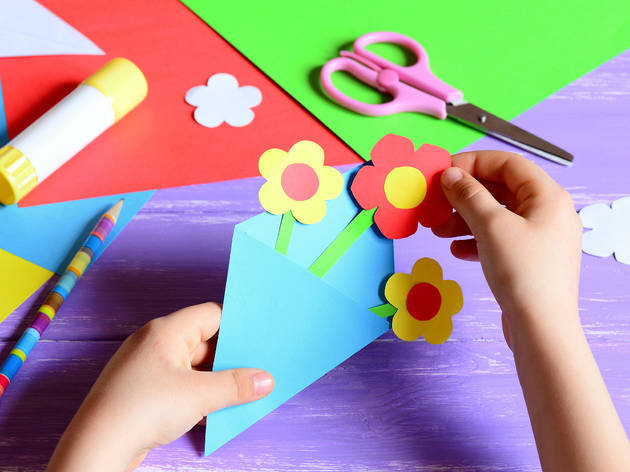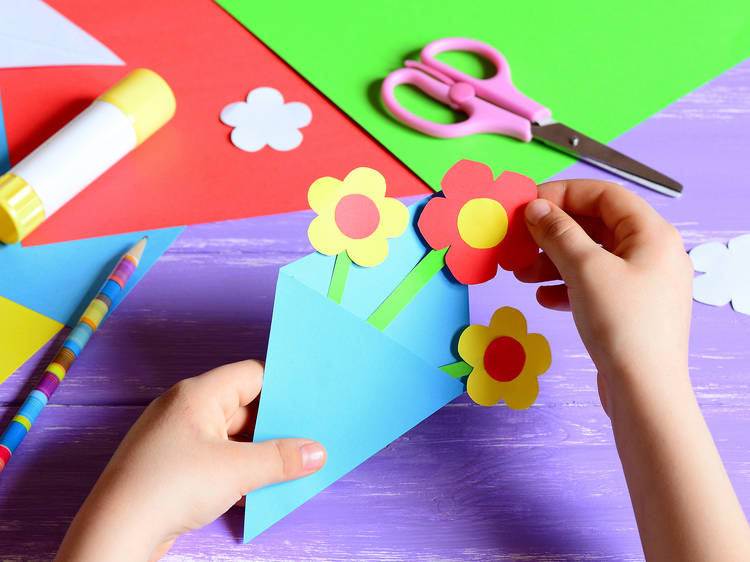 Photograph: Courtesy Shutterstock
4. Check out classes on Sawyer
From cooking and crafts to dancing and singing, Sawyer makes classes accessible to all children. There are virtual or in-person options to peruse, and plenty of cool options to choose from while the kiddos are off from school!
From online classes and small, in-person pods to art kits (think dream catchers, beads, paint, etc), Private Picassos has something for everyone this break. Go online or call ahead to see what's happening and when. All ages.
School's out, but the kitchen's open. Taste Buds is holding winter camps for those ages 6–15 both virtually and in-person (at a distance). All recipes are vegetarian and many can be adjusted to be gluten-free, dairy-free or egg-free! Book as soon as you can!
Techies can tinker with a bunch of cool projects while they're off from school. December Break Fundays include themes such as: Let's Party, Puppy Party and Party Like It's Not 2020, all of which are a combo of games, crafts, project and—of course—robots. Learn more about safety requirements and register by Dec 23. If you'd rather take a class with Mom and Dad, Family Club: Remote Edition will be on Saturday, January 2. All ages.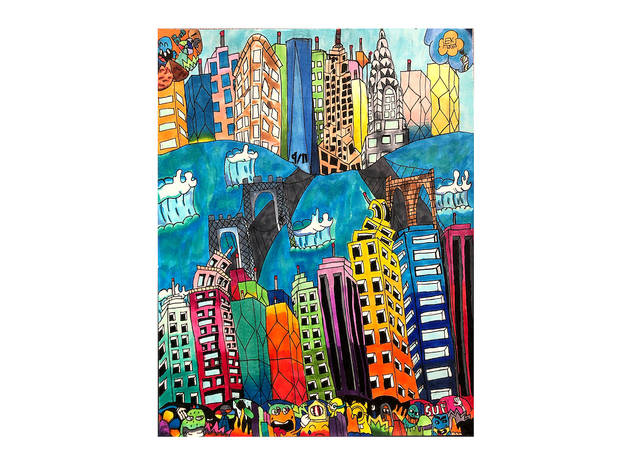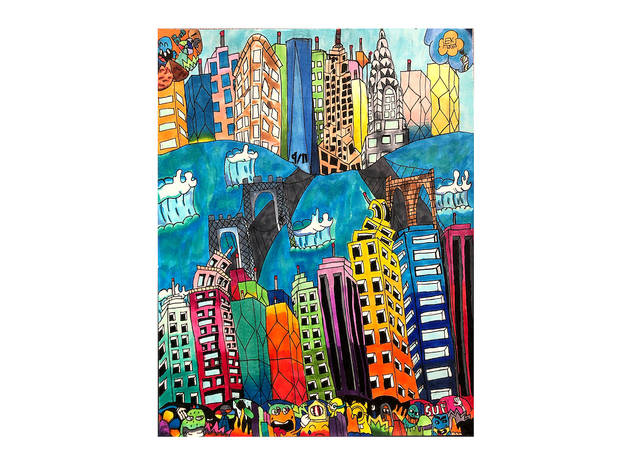 Photograph: Courtesy The Metropolitan Museum of Art/P.S. 193 Alfred J. Kennedy Queens/Alexandra Budnick
NYC's youngest are showing off their creative chops. The 13th annual "P.S. Art" exhibition at the Met showcases artwork from 122 students ranging from prekindergarten through 12th grade in public schools and District 75 schools throughout the five boroughs. Catch all the work in a variety of media! "Now, more than ever, we are committed to investing in education and supporting school communities," Max Hollein, director of The Met, said in a statement. Though the Museum had to close for over five months, realizing the presentation of 'P.S. Art' soon after our reopening demonstrates the importance of this artistic program. I'm looking forward to celebrating the tremendous accomplishments of these very talented students." All ages.
The Children's Museum of Manhattan new "Right to Vote" exhibit commemorates the centennial of women's suffrage and, of course, the 2020 election. It intends to emphasizes the importance of working for the greater good, listening to others' opinions and thoughtful decision making. Upon visiting the installation, little politicians in the making will cast a vote to a subject near and dear to their heart—free school meals, clean water or more park spaces. After testing out what voting feels like, kids step into the role of commander in chief in the mini Oval Office, where they can take calls and make deals. Subsequently, they'll learn about important figures in the women's suffrage movement and use the pioneers' example to create artwork to represent what's important to them. (Think DIY posters, ballots, etc.) Ages 2 and up.
The GIANT Room is an innovation space for tiny New Yorkers with big dreams. "It's kids' ideas that are GIANT," says Dr. Azi Jamalian, Founder and CEO of The GIANT Room. "We simply give them the space, mentorship and all sorts of tools and equipment they need to bring those ideas into reality." The hub is geared toward visitors ages 3–12 who are curious about STEAM studies and art classes for kids. Arguably one of the main draws to the space is the "Blank Canvas," where participants help piece together a new monthly exhibit for The GIANT Room's gallery.
Update: Call your location before making a visit, as some stores are just operating with pick-up options while others are offering in-person and virtual gaming.
These kid-friendly board game cafes have awesome picks and delicious snacks to keep hunger at bay while you're working toward victory and bragging rights. Whether you're searching for the perfect word in Scrabble or keeping the stakes high with Jenga, you won't be able to say no to all of these exciting challenges...or treats like milkshakes, hot dogs and tater tots.
Think you have what it takes to beat the bomb? Fingers crossed you're ready for the challenge! This escape room-like activity encourages participants to disarm a giant paint ball in an immersive video game-like setting before time runs out. Learn more about the new safety measures online.