Trampoline park spots where NYC kids will jump for joy
Trampoline parks and bounce houses are every tiny acrobat's dream! They'll let jumping beans hop, slide and have a ball.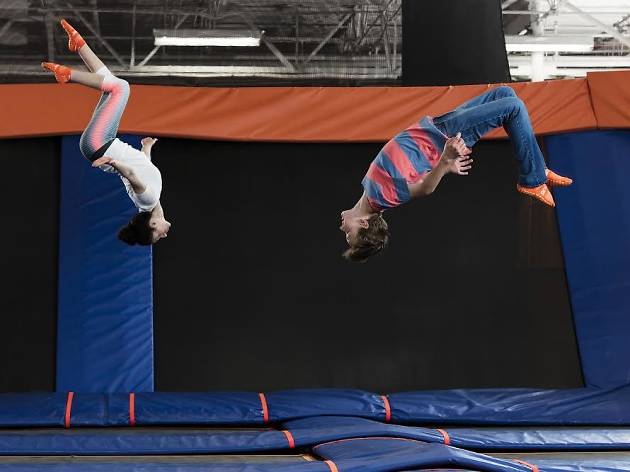 No room in the apartment? Trampoline parks and bounce houses are great indoor activities for kids who want to run wild! Let them get all of that energy out before coming home.
We'll help you find a trampoline park NYC kids love—just scroll through our go-to venues. After all, we believe the best family attractions don't necessarily require shoes.
RECOMMENDED: Full guide to indoor activities for kids in NYC
From fun play dates to epic birthday parties for kids, locales like Bounce U and Fly High always provide a great outing for teeny jumping beans. (Mom and Dad just might be inspired to check out the adult offerings.) Who wouldn't want to enjoy a freestyle jumping session or epic game of dodgeball...on a trampoline?!
If your little gymnasts can't get enough of our favorite trampoline parks, make sure to take a gander at the best kids' fitness classes in NYC, too! Happy bouncing and jumping, friends.
Trampoline park spots near NYC