Trampoline park spots where NYC kids will jump for joy
Tiny acrobats will love these trampoline park venues where they'll reach for the sky, climb walls or leap into foam pits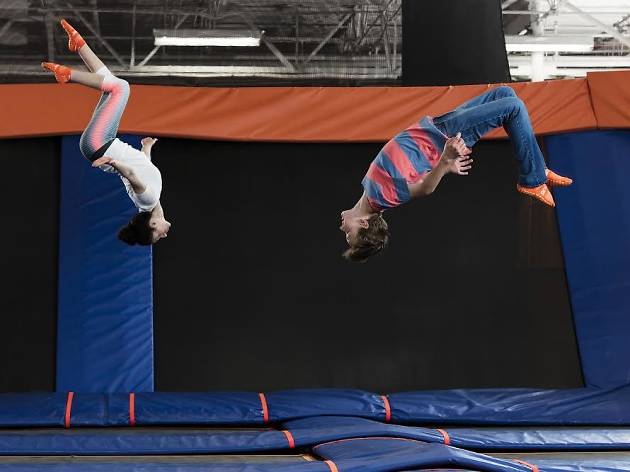 Playgrounds and splash parks are nice, but sometimes kiddies are in search of an extra dose of excitement. If your brood is looking to unleash some pent-up energy, these trampoline park spots around NYC definitely require a visit.
Not only will your youngsters be able to bounce until their hearts' content, but they can try their hand at indoor dodge ball, test their strength and balance on the climbing walls or cannon ball into large blocks of foam—clearly awesome ways to spend an afternoon.
Even better? If you have an impending celebration, these venues act as some of the best kids' birthday party places in town.
Don't forget to bring a pair of socks!
RECOMMENDED: Full guide to indoor activities for kids in NYC
If you're looking for more playdate ideas, visit these indoor playgrounds, stop by one of these exciting family attractions or peruse our list of 101 things to do with kids in NYC.
Trampoline park spots near NYC