You ask, we answer: baby gifts
By Lindsey Unterberger Thu Jun 19 2008
Reader Valerie asks: What's a cute inexpensive ($25 or less) present to give someone about to have a baby?
Shopping editor Rory Halperin answers: I like bodysuits from WryBaby ($24); they have really cute stuff! Also, Trumpette baby socks ($24.50) and Funkie baby bibs ($19). Oh, and CDs from Rockabye Baby ($17)--they have lullaby renditions of Coldplay, the Beatles, U2 and more.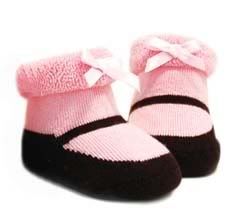 Got a parenting question you need answered? Ask our editors by leaving a comment below, or emailing kids@timeoutny.com.
Share your thoughts