Brownstone Brooklyn's newest attraction is a win-win for kids and parents.
While you're sipping a hot chocolate (perhaps with a shot of Bailey's Irish Cream), your kiddos can whip around Court Street Tavern's debut ice skating rink. The newly opened Carroll Gardens restaurant has taken outdoor accommodations and upped the ante; while most eateries have opted for heated tents, this South Brooklyn spot has created its own destination for winter fun.
Meet the Court Street Ice Rink.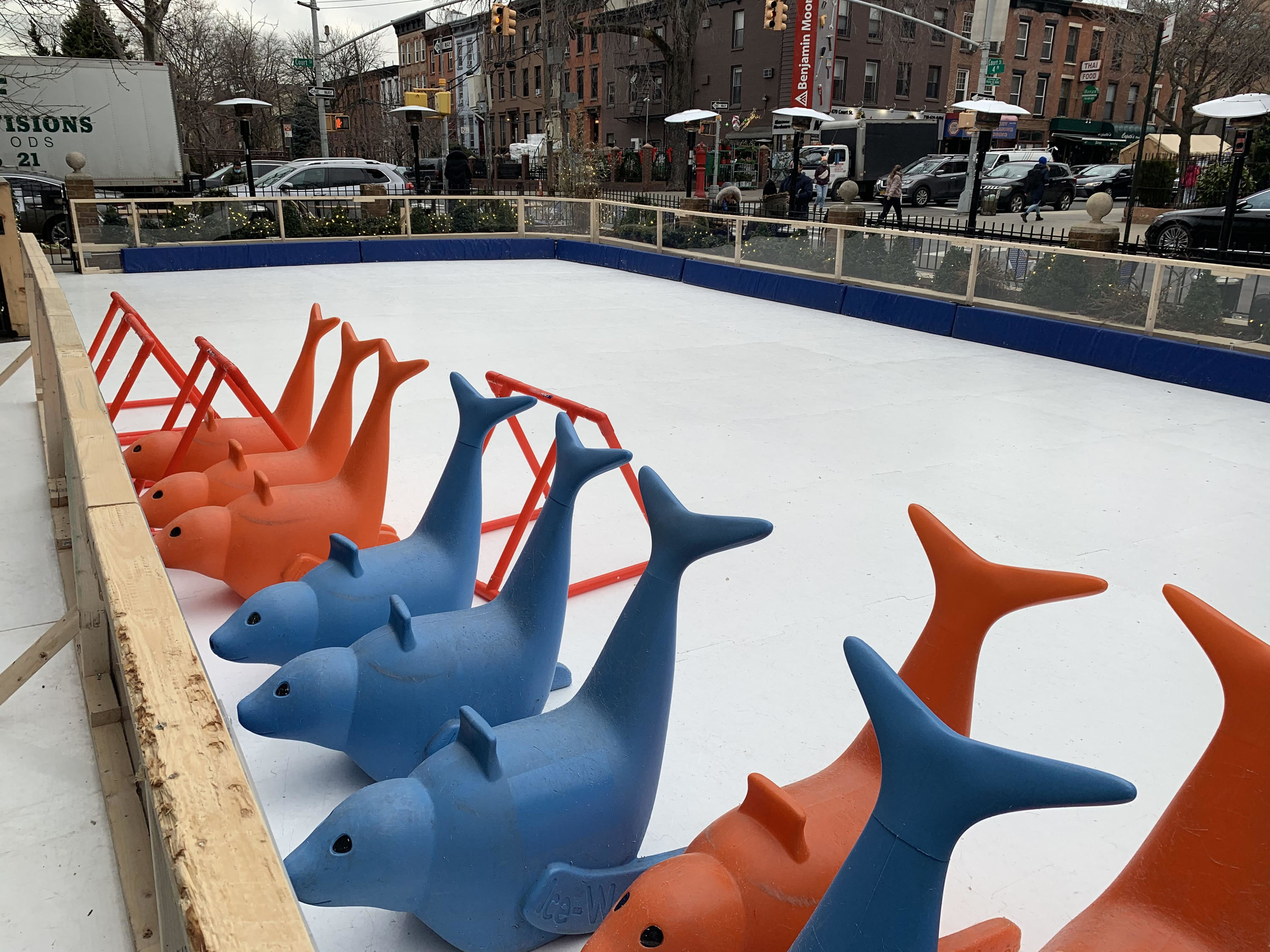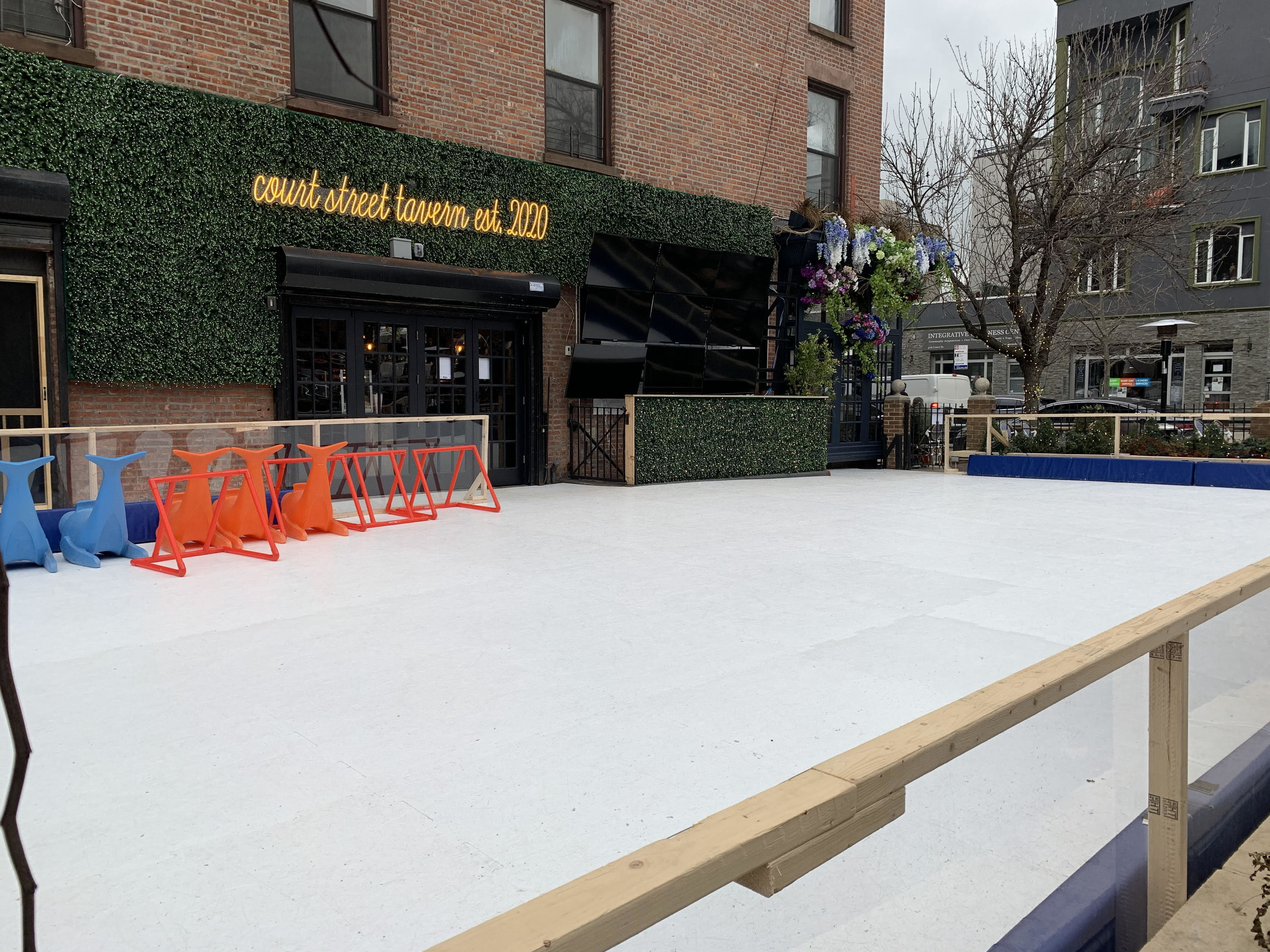 Perfect for ages 13 and under, the super-cute "glice" rink from Matt Shendell of Paige Concepts is open daily from 12:15–7:15pm for $25 per child (including skate rentals). Parents can make reservations on Resy for 45-minute sessions and walk-ins are welcome. For an additional $10, moms and dads can rent a skate aid seal—an adorable buddy looking to help your little skaters keep their balance. Note that lockers are not available, so be prepared to hang onto those winter boots.
Plus, there's more good news.
TVs are stationed right above the rink, so you can have your eyes on the game, your lil' winter Olympian and that tasty Hot Toddy. We told you this would be a win-win for everyone!
Court Street Tavern is located at 449 Court St in Carroll Gardens.
Most popular on Time Out
- Awesome things NYC families can't miss in 2021
- New kids' movies coming out in 2021 that you can't miss
- The best places for snow tubing near NYC
- The best hot chocolate in NYC
- January events calendar for kids in NYC
Get us in your inbox! Sign up to our newsletter for the latest and greatest from NYC and beyond.