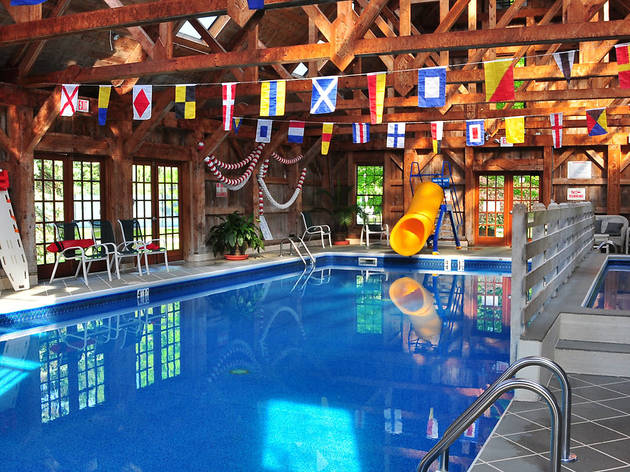 The best all-inclusive family resort trips in NY and beyond
Traveling has its challenges, but an all-inclusive family resort is one way to take the edge off when kiddos are in tow
How do you make traveling with kids less stressful? By booking a visit to the best all-inclusive family resort you can find! Fortunately for busy families who need some vacation assistance, we've rounded up our favorite picks in New York, the surrounding area and the far-away treks.
Whether you're booking winter weekend getaways or family beach vacations, there's a venue that offers a lot to love—from lakeside sports to sledding hills and everything in between. All you'll need to do is show up!
RECOMMENDED: Full guide to the best family vacations from NYC
Once you've found your favorite all-inclusive family resort near NYC (or beyond), make sure to have a look at our favorite tips that make travel with kids seem effortless...almost! If you're little stuck and can't quite figure out where to take the family, visit our Pinterest page to get the creative juices flowing.
Happy traveling, readers!
Best all-inclusive family resort vacations
More fun activities for kids
There are plenty of outdoor activities for kids in New York City—many you'll even love doing as a family! When you're not busy cuddled up with our favorite family movies on Netflix and our list of the best kids movies (come on—it's time to head outside!), you'll love exploring the coolest family attractions and the other amazing outdoor activities this amazing city has to offer.