The best all-inclusive family resorts near NYC
Pump up your summer with the best all-inclusive family resorts! Many of these great picks are near NYC.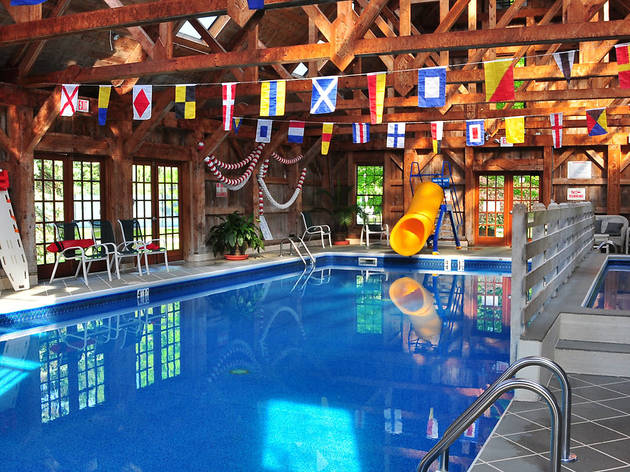 Simplify your family vacation with some of the best all-inclusive family resorts in the USA! Many of the picks on our list are within a few hours' drive, and each location offers amazing outdoor activities for kids (think zip lining, horseback riding, swimming, sailing, dodgeball, arts & crafts) and various packages to best suit your family and the age of the children you're bringing along for the ride. Our favorite picks can be found in New York State, Pennsylvania, Vermont, Arizona and beyond, and the best part is not worrying about a darn thing when you get there.
RECOMMENDED: Full guide to the best family vacations from NYC
Be sure to check out other fun stops, like our list of the best New England family vacations, some top-notch indoor water parks and great summer weekend getaways from NYC. You'll also want to explore our list of amazing outdoor toys for kids; most are easy to pack for family trips!
The best all-inclusive family resorts
More fun activities for kids
There are plenty of outdoor activities for kids in New York City—many you'll even love doing as a family! When you're not busy cuddled up with our favorite family movies on Netflix and our list of the best kids movies (come on—it's time to head outside!), you'll love exploring the coolest family attractions and the other amazing outdoor activities this amazing city has to offer.