Heads up! We're working hard to be accurate – but these are unusual times, so please always check before heading out.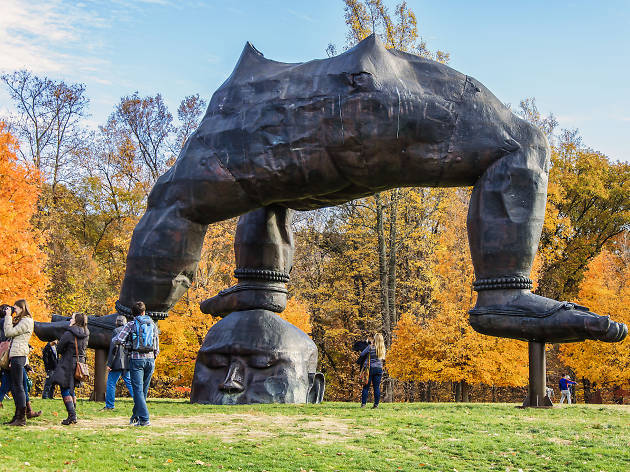 The ten best Instagram photos of art
Time Out New York readers become curators as they share Instagram photos of artworks that mean a lot to them
There probably isn't a subject more suitable for Instagram than art, and New York City is full of the stuff, from outdoor art to the collections of such museums as The Met, MoMA and the Guggenheim. Naturally all of this attracts the attention of our readers, who often post photos of their favorites works of art on Time Out New York's hashtag. We decided to share some of them in this selection of the ten best Instagram photos of art submitted by our readers.
RECOMMENDED: Full guide to the Reader Takeover 2017
Instagram photos of art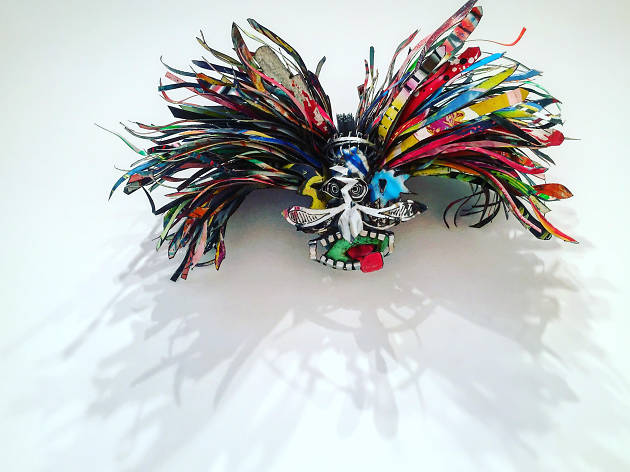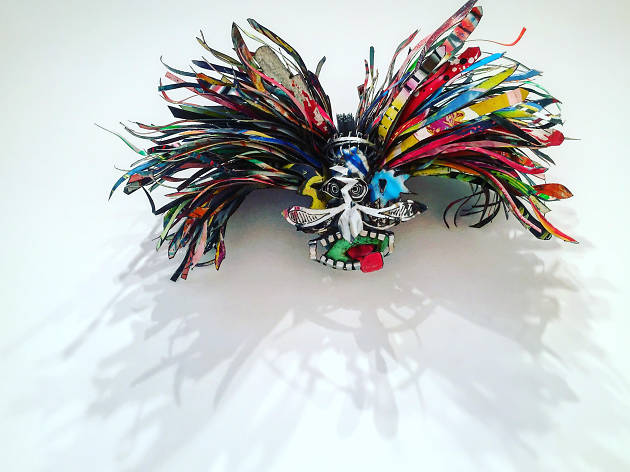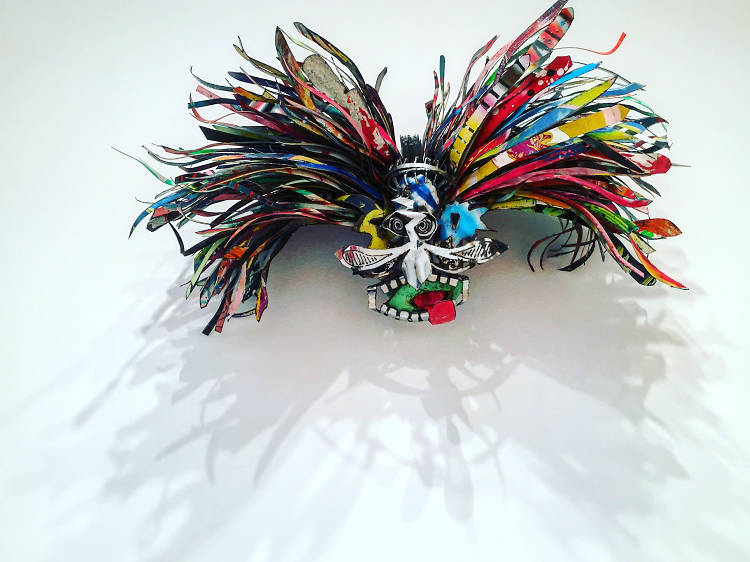 Photograph: Brandon L Brinkley
AGE 35
LIVES IN Upper West Side
This mask by John Chamberlain at Gagosian Gallery is very different from his abstract sculptures made out of crushed automobiles. Its light hearted tone is obviously meant to bring out the silly side in all of us. It's like a reminder to never apologize for who you are, even if you have to occasionally don a mask to go about your business. Gagosian Gallery 980 Madison Ave (212-744-2313, gagosian.com). No longer on view.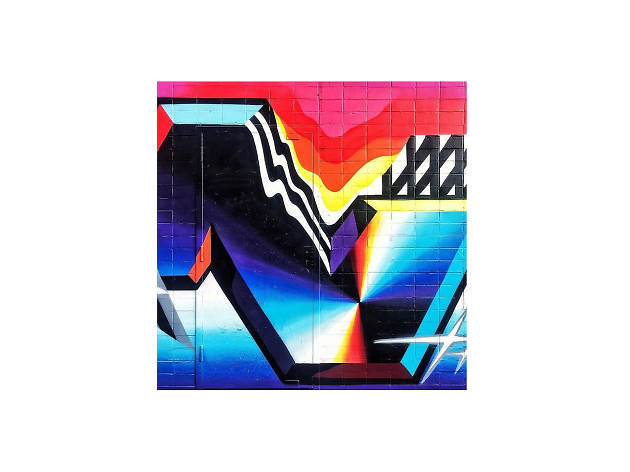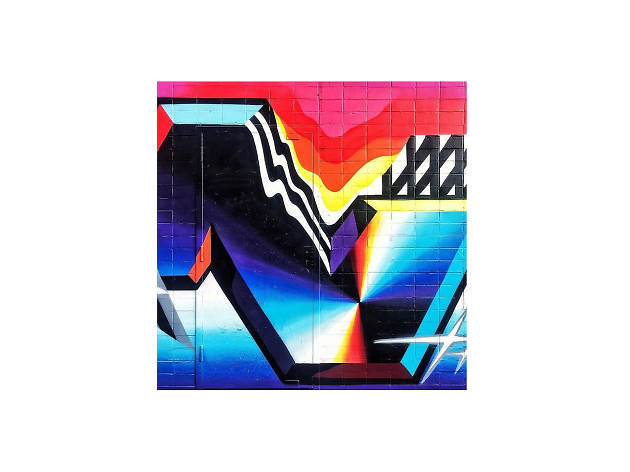 Photograph: Chloe Wilson
AGE 25
LIVES IN Bushwick
I found this street art mural just off of Delancey Street on the Lower East Side. It reminded me of how much I love to walk around in NYC and stumble across awesome wall art like this piece. The LES is a crazy, colorful place and this work feels right at home there.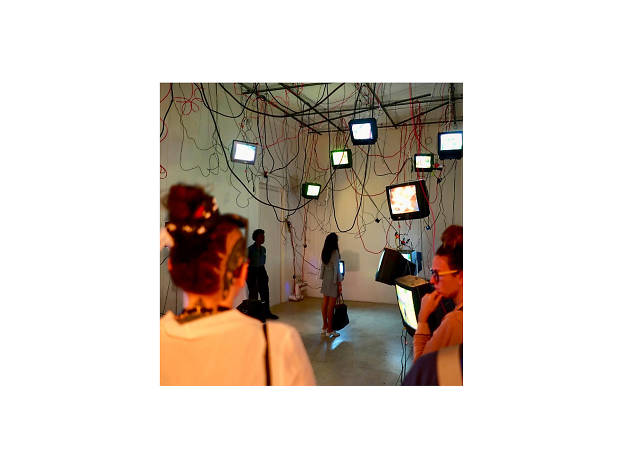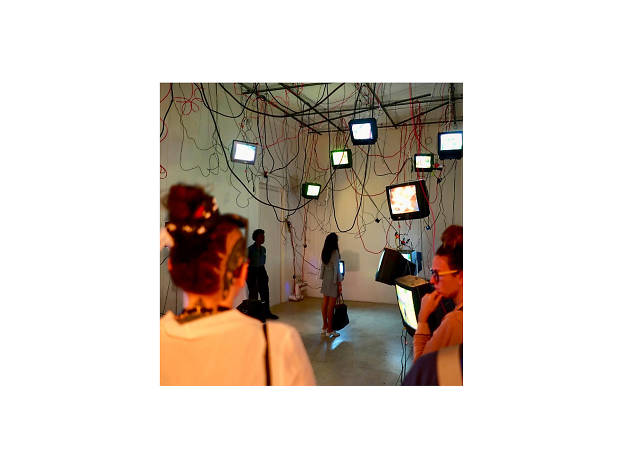 Photograph: Abraham Chuang
AGE 48
LIVES IN Rego Park, Queens
We live in an age of information overload that makes it seem almost impossible to uncover the truth. Carolee Schneemann's installation, More Wrong Things, at MoMA PS1 seems to ask the question: "What is believable and what is not?" MoMA PS 1, 22-25 Jackson Ave, Queens (718-784-2084, momaps1.org). Through Mar 11.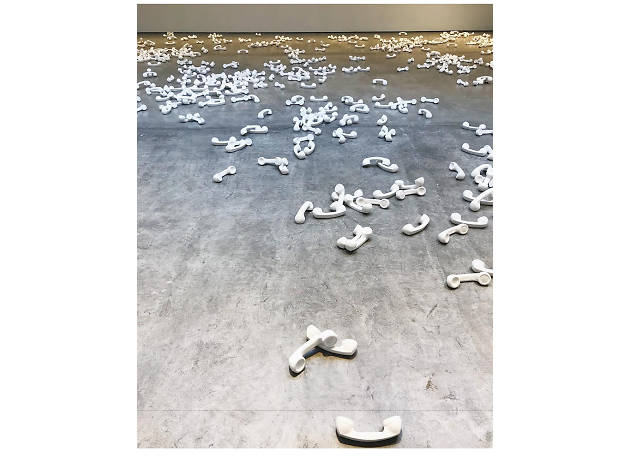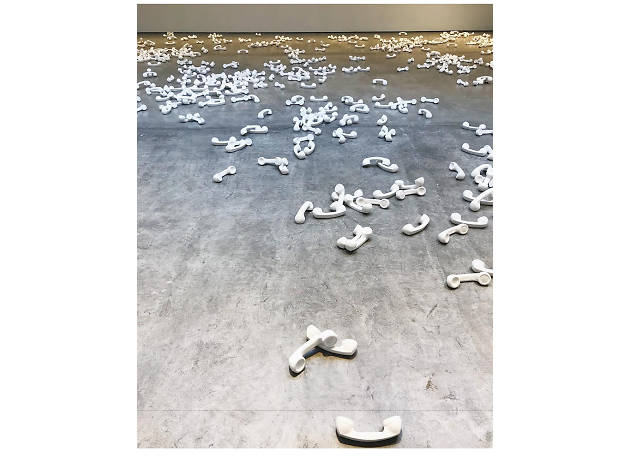 Photograph: Liz Gordon
AGE 24
LIVES IN Upper West Side
I thought Christian Marclay's installation Boneyard was interesting because at first glance, it does seem to be made up of bones. Then you see that it's really made up of telephone receivers. So it was kind of like a graveyard for land lines made obsolete by cell phones. Paula Cooper Gallery, 521 W 21st St (212-255-1105, paulacoopergallery.com). No longer on view.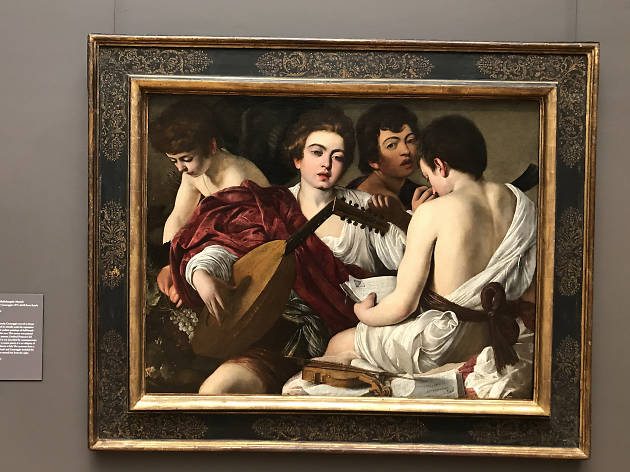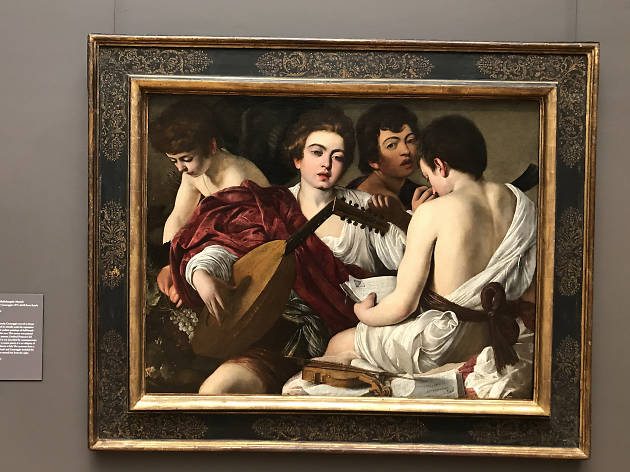 Photograph: Ben Jacobson
AGE 28
LIVES IN Astoria, Queens
This is The Musicians painted by Caravaggio in 1595; it hangs in the permanent collection of the Metropolitan Museum of Art. There aren't that many works by Caravaggio that still exist, but I can visit this one any time I want! The Met is my quiet space for reflection in the middle of our chaotic city, and when I go there to look at art, I always start with this painting. The Metropolitan Museum of Art, 1000 Fifth Ave (212-535-7710, metmuseum.org).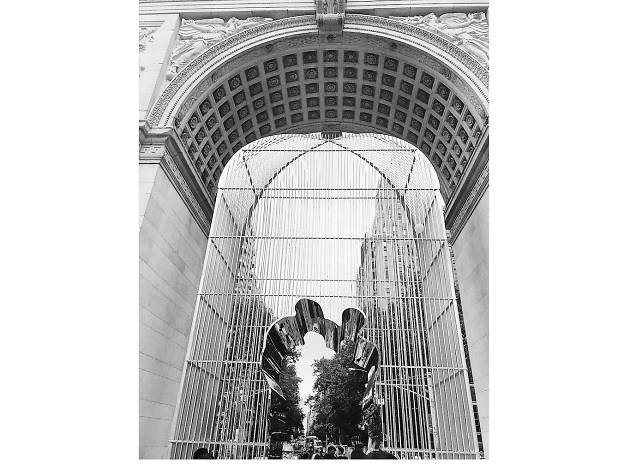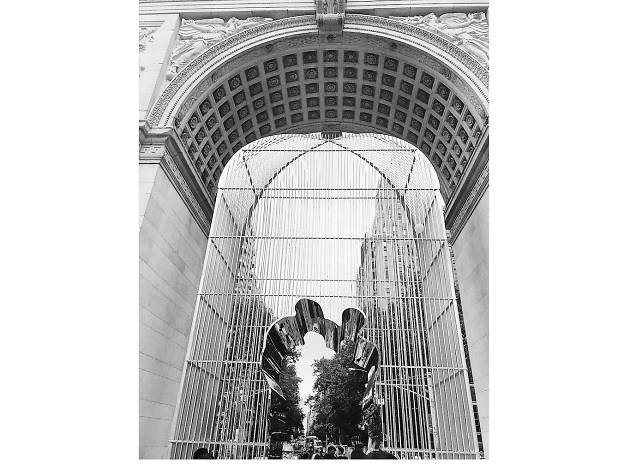 Photograph: Katya Bulatova
AGE 26
LIVES IN Soho
Every day we make excuses for why we're not happy or successful. We put ourselves in a prison of our own limitations. This steel cage that's part of Ai Weiwei public art project "Good fences make good neighbors" depicts the outlines of immigrants and refugees for whom freedom is actually limited. They are the ones who have real reasons for not being happy. Washington Square Park, W 4th St to Waverly Pl (nycgovparks.org/parks/washingtonsquarepark). Through Feb 11.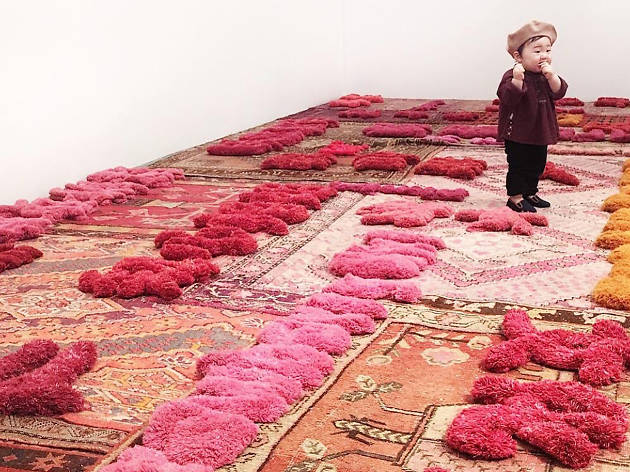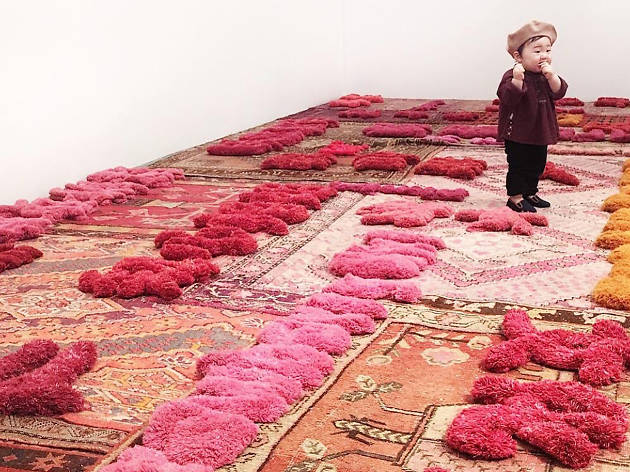 Photograph: JJ Wu
AGE 25
LIVES IN Brooklyn
I saw Lin Tin Miao's piece Protruding Patterns in Chelsea at Galerie Lelong. It consists of a bunch of rugs with different expressions for women sewn on in both English and Chinese—some of them derogatory or self-deprecating. Still, I was immediately drawn to the piece because it's unusual for a work of art to let you stand on it. It was like embarking on a giant magic carpet ride. Galerie Lelong, 528 W 26th St (212-315-0470, galerielelong.com). No longer on view.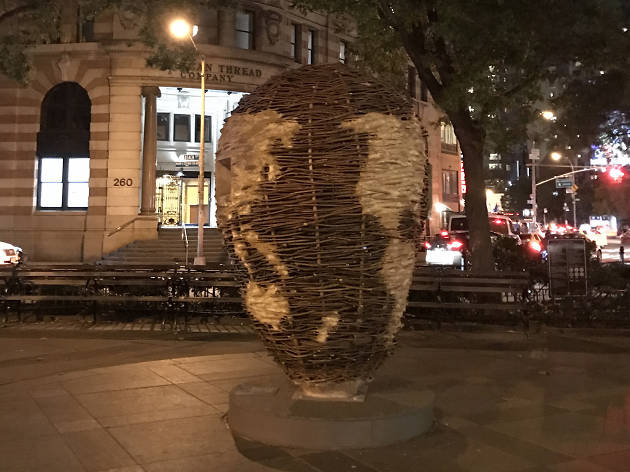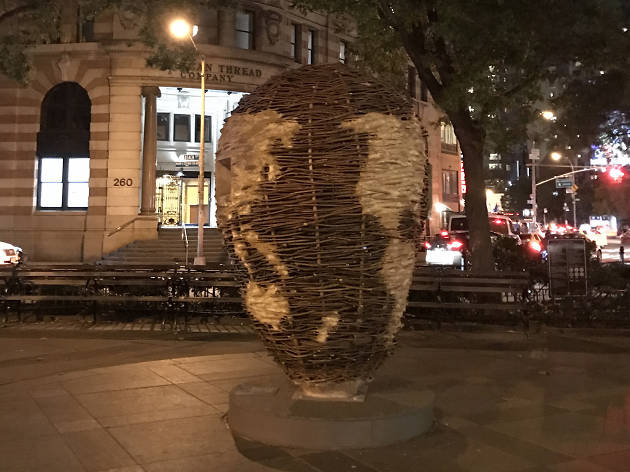 Photograph: Maria Riley
AGE 49
LIVES IN Manhattan on Roosevelt Island
A friend and I decided to walk instead of hopping on the train on a recent fall night, and as we approached Tribeca Park, this funky sculpture by Leonard Ursachi grabbed our attention. We sat on a bench across from it for hours, people watching for reactions. Every person stopped. It made me feel a sense of connection. That's what I love about New York City. West Broadway at Walker St (nycgovparks.org). Through May 15.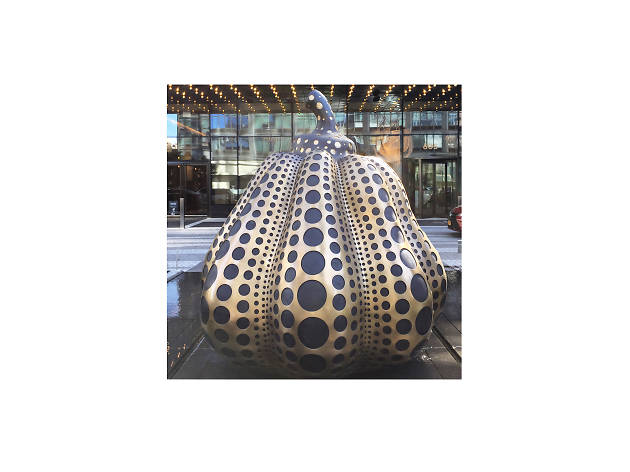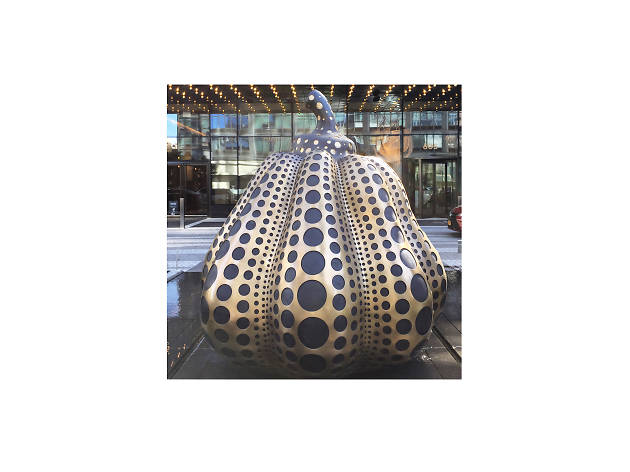 Photograph: Laura Itzkowitz
AGE 30
LIVES IN Greenpoint, Brooklyn
The piece by Yayoi Kusama is called Pumpkin (L) and I saw it outside Sky luxury apartments on W 42nd Street between Eleventh and Twelfth Ave. I'm fascinated by Kusama's work and love how she transformed a mundane pumpkin into something playful and beautiful with her signature polka dots. It's kind of an out-of-the-way block, so it was quite a surprise to see her sculpture there!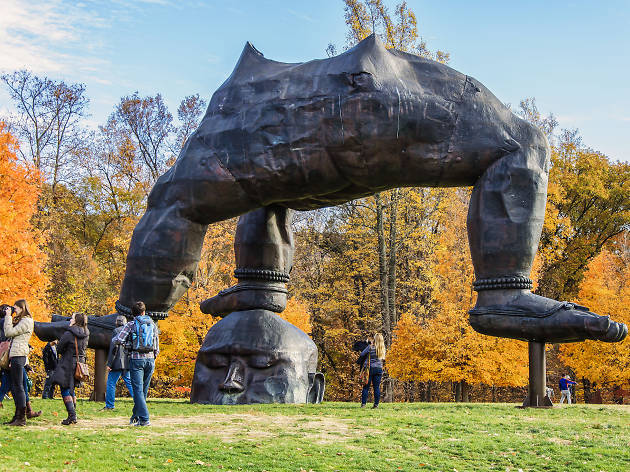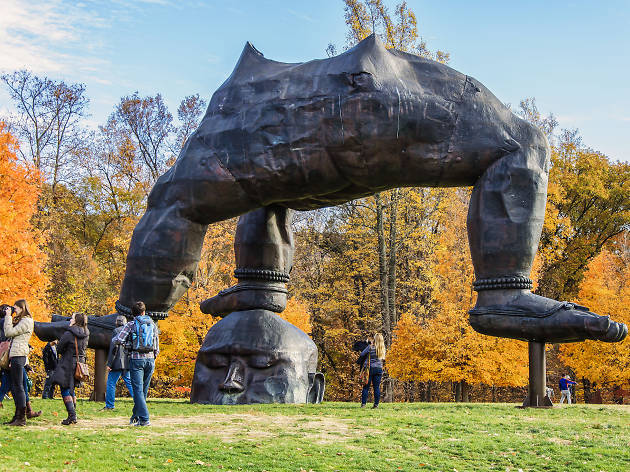 Photograph: Chandle Lee
AGE 53
LIVES IN Sunset Park, Brooklyn
I saw Three Legged Buddha by Chinese artist Zhang Huan at Storm King Art Center, and the work felt like it had political connotations. Two of its three gigantic legs stand on fragile stilts like ideological left and right wings, while the center leg seems to be crushing the Buddha head into the ground—though I prefer to think of it as the Buddha emerging from the earth to make the world kind again. Storm King Art Center, 1 Museum Rd, New Windsor, NY (845-534-3115, stormking.org). No longer on view.
Looking for more art to post on Instagram?
Check out the best art galleries in New York City