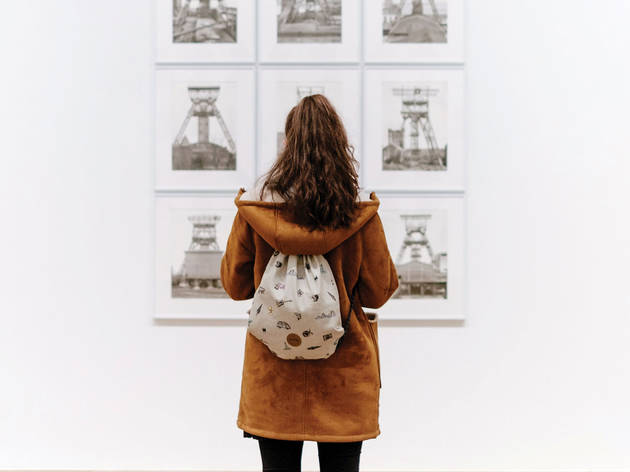 The ultimate guide to art galleries this fall
Get to know New York City's best contemporary art galleries including current and upcoming exhibitions to check out
These days the art world has a global reach, with many different "capitals" feeding artists into a market dominated by contemporary art fairs. But going to galleries still matters, and there's only one city in the world that can boast the largest and most varied concentration of them all: New York. There are hundreds of venues across the city, and many are closely located to one another in neighborhoods like Chelsea and the Lower East Side (they're literally cheek by jowl in the former). Others are in more scattered locations in Soho, Tribeca, Brooklyn and even Queens. And there are always new gallery districts surfacing, most recently in Harlem. The point is, you can go just about anywhere in New York to see the latest in contemporary art or shows by modern and postwar masters. There is so much, it's almost too hard to keep track of it all. With that in mind, we offer this guide of the city's best art galleries.
Midtown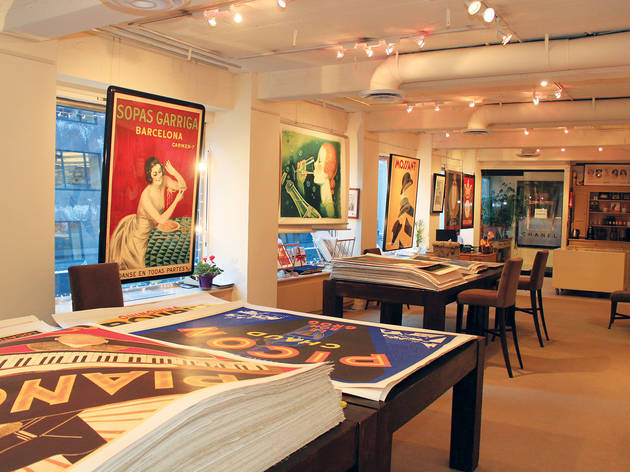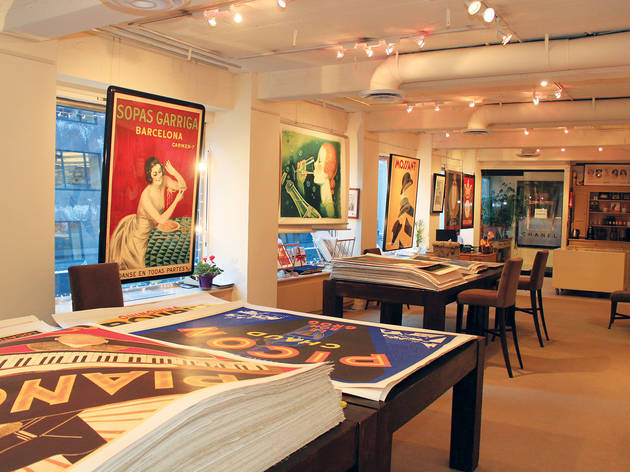 Photograph: Herbert Suarez
The Ross Art Group has specialized in original vintage posters for more than 20 years. From the Belle Époque period through the Pop Art era, the gallery represents more than 120 years of advertising posters. Subjects span from liquor to military, fashion, travel and more. Custom framing, delivery and installation are available. 532 Madison Ave, fourth floor (212-223-1525, rossartgroup.com). Mon–Fri 10am–6pm, Sat 10am–5pm.

Photograph: Herbert Suarez

Lower East Side
291 Grand St, third floor (646-918- 7019). Wed–Sun noon–6pm · 439 W 127th St (212-627-5258). Tue–Sat 10am–6pm · gavinbrown.biz.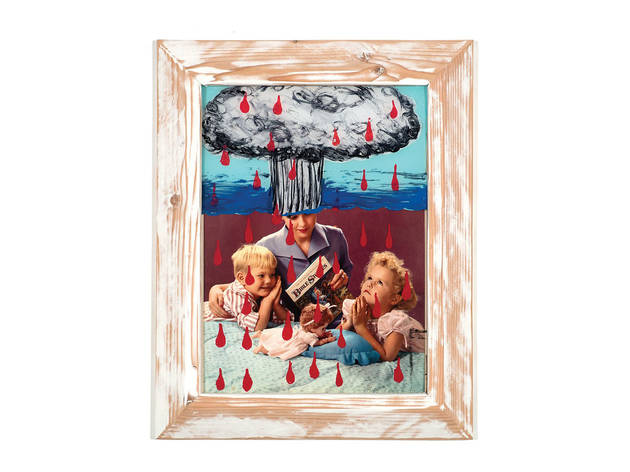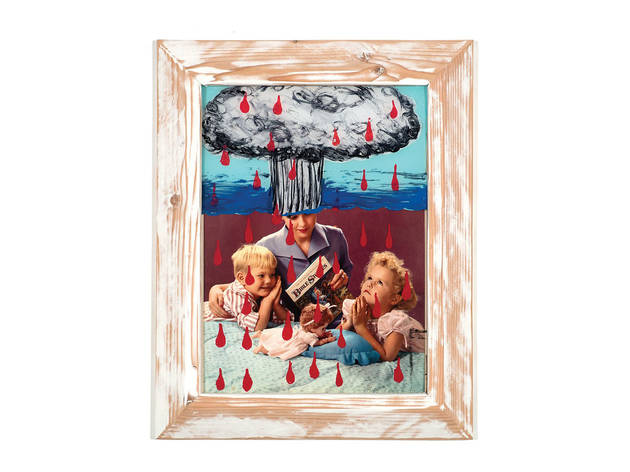 Current exhibition: "AmericanCalendar," a solo show by the legendary New York artist, Ray Smith.
Through Oct 30
Painter, sculptor, filmmaker and printmaking artist Ray Smith mixes art-historical elements with postmodern imagery. In "American Calendar," he merges American pop-culture iconography from the '50s and his dreamlike cartoons and, in this game juxtaposition, finds a medium with which to rewrite history. The exhibition features a series of interventions for which Smith uses images from vintage calendars depicting the American dream as his starting points. Then, drawing on plexiglass, he creates an inverse image that lays over the print, becoming a sort of antipainting. Idyllic American panoramas are contrasted with our charged sociopolitical situation. "Each one of these images can be read as surrealistic visions, but I can see them as nightmares as well," says Smith. 139 Eldridge St (646-478-8055, lyleoreitzel.com). Wed–Sun 10am–6pm.
Soho
Current installation: Chicken Little and the Culture of Fear
Through Dec 17
Ronald Feldman Fine Arts is proud to present the solo exhibition of Nancy Chunn and her 13-and-a- half year, site-specific painting-installation
Chicken Little and the Culture of Fear
, which updates the folk tale of the paranoid fowl. As Chunn describes it, after 9/11 the media went into overdrive, broadcasting every idiotic, innocuous, hilarious and—on rare occasions—real danger the country faced. In Michael Moore's
Bowling For Columbine
, Professor Barry Glassner referred to this as a "Culture of Fear" that flooded the public with stories about immigrants, welfare mothers, kidnappings and other threats. To maintain sanity in this age of absurdity, Chunn has embarked on a baroque, obsessive, labor-intensive process that has become as wild as the culture of fear that inspired it.
31 Mercer St (212-226-3232, feldmangallery.com). Tue–Sat 10am–6pm.


Photograph: Megan Paetzhold
The Untitled Space gallery, founded by Indira Cesarine, specializes in contemporary artists exploring conceptual framework and highlights a program of "Women in Art." Recent exhibits include "SELF REFLECTION," an exhibit of 21 female artists addressing self-portraiture through mediums of photography, painting, mixed media, textile art and video. 45 Lispenard St, #1W (212-780- 0960, untitled-space.com). Mon–Fri 11am–6pm, Sat noon–6pm.

Grace Graupe Pillard, Leni's Diver

Brooklyn
Owen James Gallery is a contemporary art gallery focusing on emerging and mid-career artists from an international perspective. Through intrepid research, exploration and critical curation the gallery strives to present a balance of perspectives, methods and genders. The space aims to be a hub for the increasingly global scope of the contemporary art market, and to compare and contrast concurrent contexts, methods and narratives in art practices that span it. The gallery is a showcase for the interweaving histories of America, Asia and Europe, with special attention to emerging art from Southeast Asia. The gallery opened its doors in September 2014, in the historic Pencil Factory in Greenpoint Brooklyn, joining a diverse array of artist studios, designers, wood craftsmen, vintage furniture salons and internet projects. The building resides in the Eberhard Faber Pencil Company Historic District. 61 Greenpoint Ave, suite 215 (718-395-4874, owenjamesgallery.com). Wed–Sun 11am–6pm.

Photograph: Courtesy Owen James Gallery

A short trip away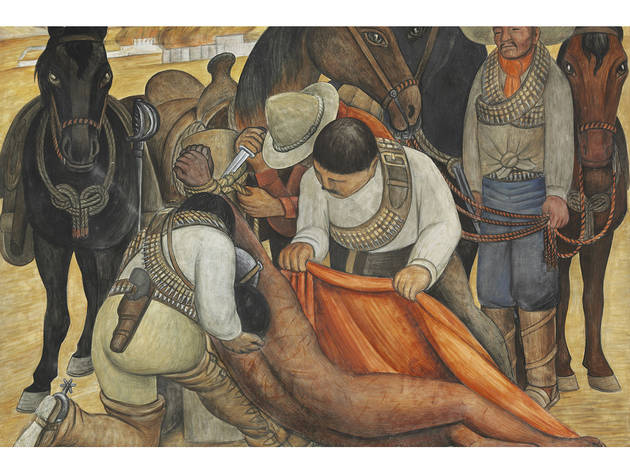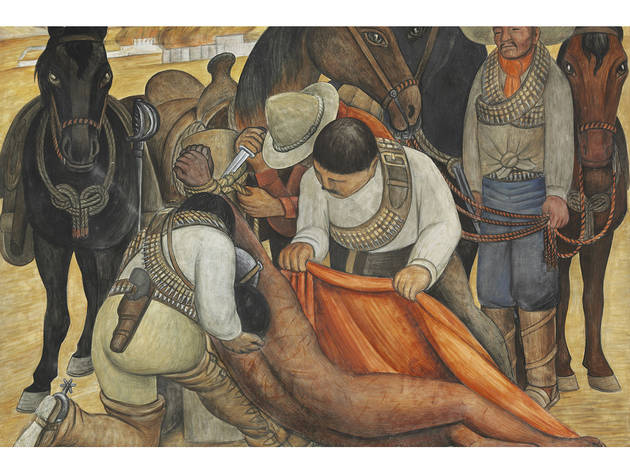 Photograph: (Philadelphia Museum of Art: Gift of Mr. and Mrs. Herbert Cameron Morris
Philadelphia Museum of Art
Current exhibition: "Paint the Revolution: Mexican Modernism, 1910–1950"
Oct 25–Jan 8
It was an extraordinary period that shaped modern Mexico and captured the attention of the world. Artists took their ideas from the studio into the streets, painting the revolution. In a landmark exhibition—the first of such scope to be seen in the United States in more than seven decades—the Philadelphia Museum of Art in partnership with the Museo del Palacio de Bellas Artes in Mexico City has organized "Paint the Revolution: Mexican Modernism, 1910–1950." This timely exhibition looks at the achievements of Diego Rivera, José Clemente Orozco and David Alfaro Siqueiros, along with Frida Kahlo and Rufino Tamayo; it also surveys the broader panorama of Mexican art during this period, contains many new discoveries and explores the artistic exchanges that continue to resonate on both sides of the border today.
2600 Benjamin Franklin Pkwy, Philadelphia, PA (215-763-8100, philamuseum.org). Tue, Thu, Sat & Sun 10am–5pm; Wed & Fri 10am-8:45pm.


Diego Rivera,
Liberation of the Peon
, 1931
Photograph: (Philadelphia Museum of Art: Gift of Mr. and Mrs. Herbert Cameron Morris; 1943-46-1) © Banco de México Diego Rivera Frida Kahlo Museums Trust, Mexico, D.F./Artists Rights Society (ARS), New York
Looking for more art?
Check out our suggestions for the best art exhibitions you don't want to miss, including gallery openings and more