The best free museums in NYC
Check out our favorite (and totally free) museums in NYC for art, history and even a few gravestones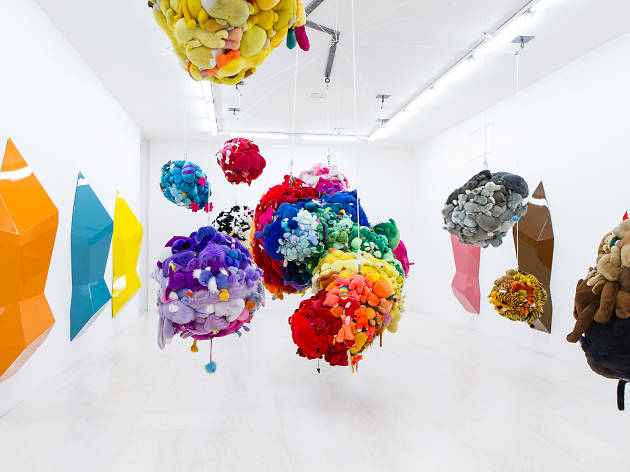 New York is blessed with the finest museums in the world. There's just one catch though: They're expensive. Seeing the latest exhibits at The Museum of Modern Art will set you back a cool $25 bucks unless you're a student or senior (kids under 16 get in gratis). Ditto for The Metropolitan Museum of Art, which at one point didn't technically charge admission, but rather asked for a pay-what-you wish donation—a condition of its charter with the City of New York—but no longer. (Though the policy continues to apply to anyone who is a New York State resident, as long as you can prove it.) The Guggenheim is likewise pricey. Granted, most museums offer unlimited access if you buy a membership, but if you're looking to get one at, say, MoMA, it will cost anywhere from $85 to $360, depending on which menu of benefits you select. The point of all of this is that unlike Europe or cities such as Washington, where institutions are publically subsidized, there is no free lunch when it comes to going to most museums in New York. But fear not! There are, in fact, plenty of them that you can visit where the admission is nothing, nada—in other words, FREE! And it's not the sort of thing where you "get what you pay for," either. The Bronx Museum and MoMA PS1—which, unlike its big brother in midtown is free for New York State residents—present the latest in contemporary art. The American Folk Art Museum, meanwhile, features work by self-taught artists that is sometimes mind-blowing. We've got these and similar places to visit in our complete guide to the best free museums in NYC, so quite pleading poverty and get out there to see some art.
RECOMMENDED: Full guide to all the free museums days in NYC you should know about
Looking for more museums in NYC?
There are museums in NYC to satisfy every kind of intellectual curiosity and aesthetic