The best karaoke bars in Chinatown for having your diva moment
Raise your voice and sing at these awesome karaoke bars in Chinatown that are perfect for groups and special occasions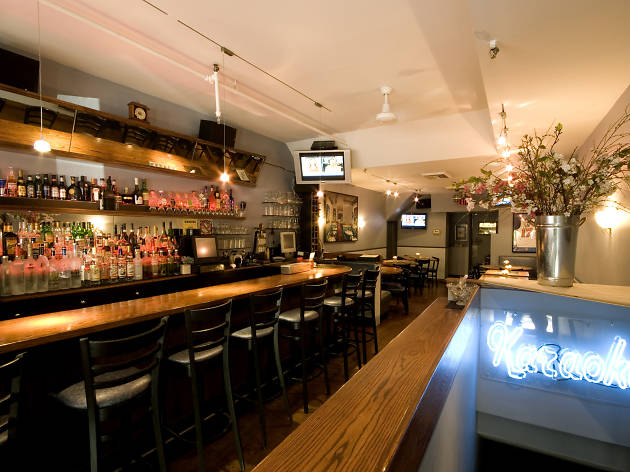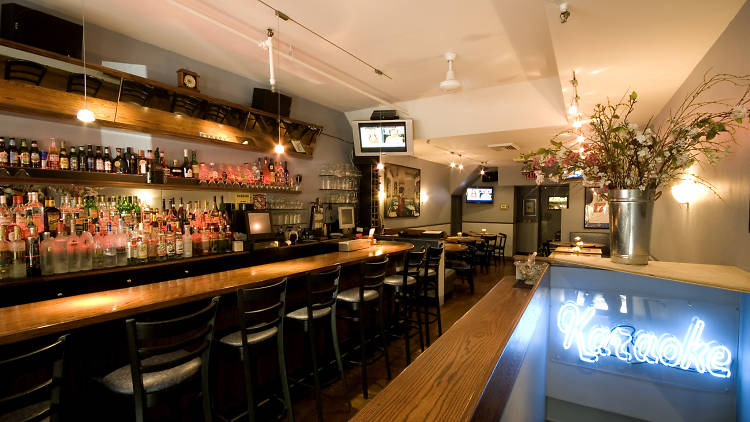 Looking for a fun night out in NYC? The best karaoke bars in Chinatown are here for you. It doesn't matter if you can't carry a tune. We can all agree that belting your favorite jams (often off-key) in a room full of strangers or your pals is super liberating and fun. Sure, there are plenty of karaoke bars in New York where you can do this, but none compare to the classy lounges and unique dives located in Chinatown, NYC. (Some of them even serve tasty grub that you'd find at some of the best Chinese restaurants in Gotham). So without further ado, here are the best bars in Chinatown where you can sing and have your "mic drop" moment. (Just be gentle with the equipment, please.)
RECOMMENDED: Full guide of Chinatown, NYC
Missing Time Out magazine?
You can still read our latest issue from the comfort of your couch
Read online
Best karaoke bars in Chinatown
A blue neon sign points karaoke-lovers to this basement lounge, where groups of young revelers take to the stage to shamelessly belt out Mandarin pop songs along with sing-along standards from Tina Turner and Billy Idol. Hesitant newcomers can loosen up with a specialty cocktail procured from the upstairs bar. Harness liquid courage via a Zen martini—Absolut Citron infused with green tea.
In terms of visuals, this drinking and singing den is particularly stimulating with it's funky, three-dimensional artwork and colorful L.E.D. lights. Like most karaoke lounges, there are three room sizes: the smallest holds six people and the largest has enough space for 30 individuals. FYI: Brave souls can sing for free on the floor lobby, as long as you buy drinks from the bar. There's also a kitchen that serves Asian cuisine and snacks including marinated duck wings and edamame. This spot is cash only, so make sure your squad hits the ATM before you're all too drunk to remember your PIN numbers.
You must ascend a narrow set of stairs (big shock) above a bus pickup point in Chinatown to get to this dive. Most people would agree that this no-frills place is the best option for folks on a budget—you don't have to pay for a private room. We encourage you to sing in front of the usually supportive crowd and just let loose by sipping the brews on tap.
Looking to try some new dim sum?
Gather a crew to feast on a midday Chinese meal. Here are the best spots for dim sum that NYC has to offer.