Bring on the giant sweaters, people–fall doesn't only mean the return of less-than-volcanic temperatures, but also of sufficiently bulky clothing to cover our food babies. Which is necessary, because fall is feasting time and New York is responding in kind, with a fresh crop of restaurants to keep us drooling all season long.
RECOMMENDED: Find more things to do in the fall in NYC
Cannibal Liquor House
Large-format fans were bummed at the news that Christian Pappanicholas was shuttering his nearly decade-old Murray Hill spot Resto this August, but the restaurateur wouldn't leave us grumbling for long. His Cannibal Liquor House, the cocktail-focused replacement, is expected to open in October. The Cannibal's executive chef Francis Derby will manage the kitchen, which will whip up all-American goodness like oysters, burgers and steak. 111 E 29th St

CUT
It seems wildly unlikely, but it's true: Wolfgang Puck has never opened a restaurant in Manhattan. That changes come mid-September, when the celebutoque debuts a New York outpost of his steakhouse CUT inside Tribeca's new Four Seasons. Overseen by Puck veteran Raymond Weber, the 86-seat dining room will offer eatery favorites like a bone-marrow flan with mushroom marmalade. 99 Church St (fourseasons.com)

Fowler & Wells
There's plenty of history to go around at Tom Colicchio's long-awaited project, expected to bow in September. The 90-seat American restaurant inside the Beekman, the hotel revamp of an 1883 landmark building in the Financial District, is named after a pair of phrenologists who used to work in the building. The menu, too, harks back to the turn of the 19th century, with classic New York dishes like beef Wellington and lobster Thermidor. 5 Beekman St (thebeekman.com)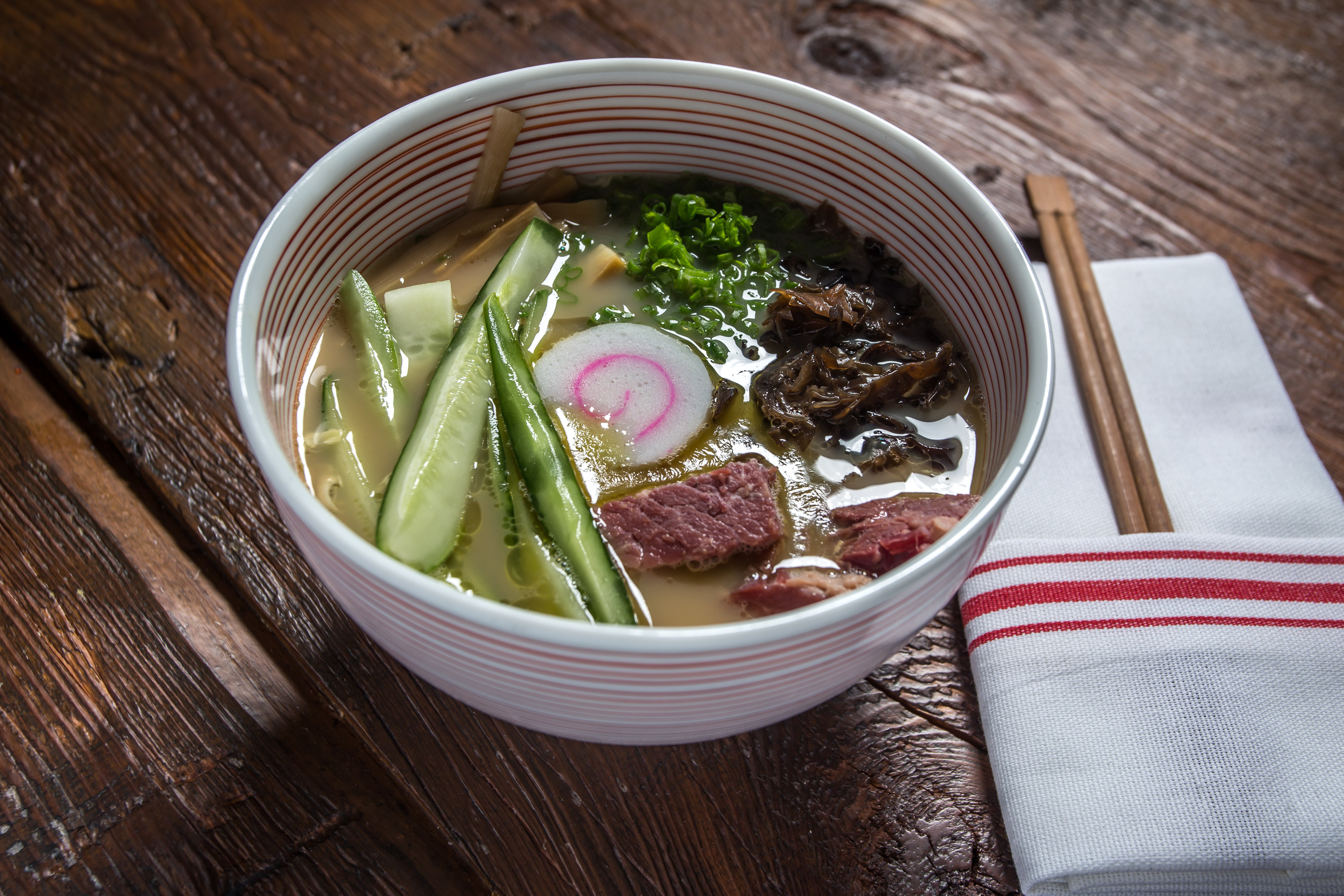 Gotham Market at the Ashland
Hell's Kitchen's Gotham West Market quickly became a food-court favorite when it opened in 2013. Now the team is testing whether lightning can strike twice with this 16,000-square-foot Fort Greene sister, set to debut in October at the base of the luxury residential building the Ashland. Along with a pop-up space for local chefs, the hall will feature eight full-time vendors, including Long Island City noodle house Mu Ramen; Southern-twanged Mason Jar, serving barbecue and bourbon; and Apizza Regionale, a wood-fired za joint from Dinosaur Bar-B-Que founder John Stage. 250 Ashland Pl, Brooklyn (theashlandbk.com/market)

Leuca
Andrew Carmellini, Josh Pickard and Luke Ostrom know how to open a successful restaurant. The heavy-hitting trio is behind some of the city's most beloved dining rooms, from Locanda Verde to Lafayette. Now the team heads across the river for its first Brooklyn foray, opening inside Williamsburg's William Vale Hotel in September. Armed with a wood-fired oven, Carmellini & Co. focus on the casually elegant coastal fare of Southern Italy. 111 North 12th St, Brooklyn (thewilliamvale.com)

Katz's Delicatessen
More than a century after the flagship first opened on the corner of Houston and Ludlow Streets, the iconic, 128-year-old deli is finally getting a sibling at Downtown Brooklyn's 35,000-square-foot DeKalb Market Hall this November. As at the original, you can get sandwiches piled high with the deli's exceptional cured pastrami and corned beef, sliced per order by trusty counter lieutenants. 
445 Gold St, Brooklyn

Kreuther Handcrafted Chocolate
Located next door to chef Gabriel Kreuther's eponymous Bryant Park dining room, this 15-seat chocolate-focused offshoot launches this October, helmed by French pastry chef Marc Aumont, the man responsible for the high-wire sweets at Kreuther's restaurant, like glossy petit fours set inside a hallowed-out cacao pod. From 10am to 10pm daily, patrons will be able to watch Aumont and his chocolatiers in action as they craft fresh chocolates and European-inspired pastries in the on-site workshop. Sweet. The Grace Building, 43 W 42nd St


Massoni
Dale Talde has made a career of thumbing his nose at tradition, serving cross-cultural stuff like yuzu guacamole and pretzel-pork dumplings for years at his Talde restaurants. The fancy fusion continues this October at this "inauthentic Italian" spot inside the new hotel Arlo Nomad. There, Talde will turn out border-busting plates like arancini balls made with biryani rice and served with cilantro-chili yogurt, rigatoni with spicy XO-sauced clams and Chinese sausage, and gnocchi with gochujang-chicken jus and pickled radishes. 11 E 31st St (arlohotels.com)

Phil and Anne's Good Time Lounge
Food Network celebutoque and ice-cream collaborator Anne Burrell is in cahoots with Daddy-O owner Phil Casaceli for this Brooklyn spot, set to launch with dinner in September. Inside the metallic-orange–wallpapered dining room, find Italian-accented American fare like grilled pizzetta with fennel sausage and pickled hot cherry peppers, and brined pork chops with soft polenta and vegetable succotash. 196 Smith St, Brooklyn
White Gold
Named after carne-lover slang for the gorgeously fatty bits of an animal, this full-service butcher-restaurant hybrid is from a crew who seriously know their beef—April Bloomfield and Ken Friedman, the duo behind burger meccas like the Spotted Pig and Salvation Burger, as well as their longtime butchers Erika Nakamura and Jocelyn Guest. Prepped to open by early October, the UWS spot will boast an open kitchen rigged with a Southern Pride smoker and a Rotisol rotisserie, firing up à la carte steaks, hot dogs, sausages and roasted birds. 375 Amsterdam Ave
Want more? Sign up here to stay in the know.