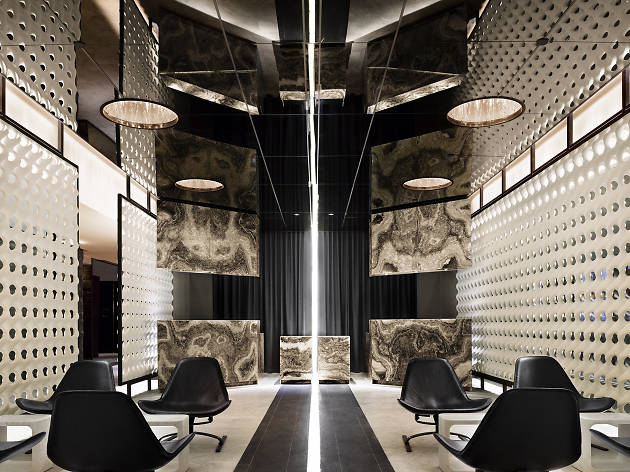 The best design hotels in NYC
From abstract artist installations to French antiques, stimulate your creative side at the best design hotels in NYC
The best design hotels in NYC prove in spades (brush strokes?) that access to world-class art doesn't end after a visit to the Guggenheim, The Metropolitan Museum of Art or Museum of Modern Art. And we don't mean the creative genius behind the best restaurants in NYC, no matter how much that chocolate souffle "moved" you. From graffiti murals to mind-blowing architecture, a stay at one of these inspiring accommodations is like sleeping at a gallery… only much cozier.
RECOMMENDED: Full guide to the best hotels in NYC
Best design hotels in NYC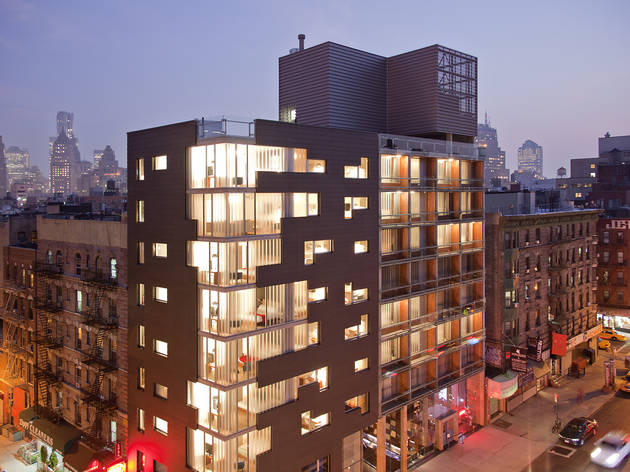 The Nolitan Hotel is almost built into the street, with the floor-to-ceiling frosted and clear panels constructed in a way that makes guests feel as if they're literally standing on top of the city. Not to mention, flooding the entire building with natural light. From the outside, the exterior is reminiscent to a jigsaw puzzle as the building's façade alternates between terra cotta shingles, concrete, wood and glass panels.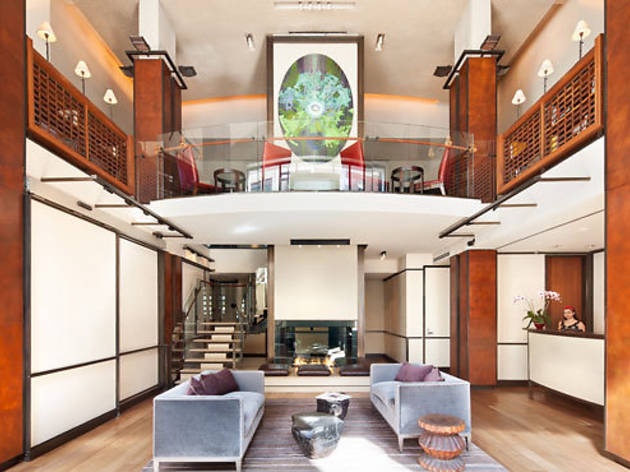 With over 500 pieces of original artwork by famed artists including John Waters, Do-Ho Suh and Sheila Pepe, the Chambers Hotel could essentially double as a renowned gallery. Each of the 15 floors highlights a new site-specific installation, and even the stylish guest rooms are reminiscent to an artist's' loft. Although given the high-tech, modern amenities, not exactly a starving one.
The Roger Smith is about as committed to art as you can possibly get—and that's largely in part because it's owned by real-life artist James Knowles. After taking it over in the 80s, he and his family committed to turning the hotel into an artistic haven. And it was more than accomplished thanks to rotating a slew of new artists in the gallery space, massive oil paintings in the common areas, and curated guest rooms that more closely resemble an artist's personal living space. Each one is carefully crafted to feel like home, with hand-picked furniture, plants, floral wallpaper, as well as borrowable paperbacks lining the antique shelves.
Looking for a hotel with a pool?
You don't have to be a guest to make a splash at these hotels with pools, but prepare to chalk up some dough