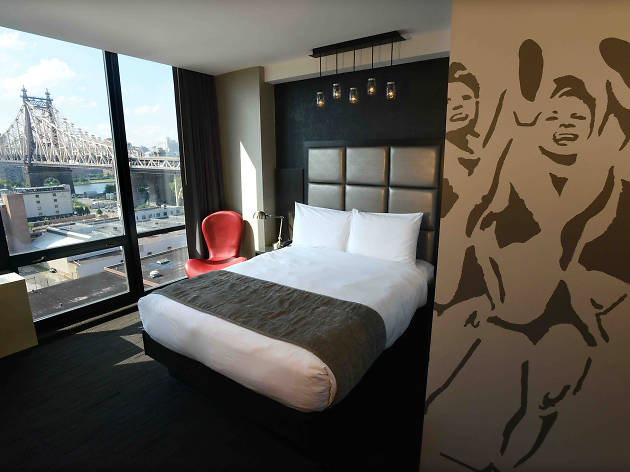 The best hotels in Queens, NY
Sleep right in the heart of everything NYC's largest borough has to offer with these best hotels in Queens, NY
Whether it's because Queens is home to New York City's two major airports or because the borough has long been overshadowed by Brooklyn, the best hotels in Queens, NY have been mostly made up of no-frills hotel chains catering to business travelers. But Queens, the largest of the five boroughs, is rapidly rising as a destination in its own right. The secret's out: the borough is one of the most culturally diverse places in the world, and has everything from trendy bars and beautiful beaches. While in town, check out our best things to do in Queens, knock these Astoria restaurants off your list, and don't forget about laid-back Rockaway Beach in NY — Queens' very own beach town. Add to that several recently opened hotels, especially in the boutique category, and you'll see why Queens rules as a standalone destination or as a jumping-off point to Manhattan and beyond.
RECOMMENDED: Full guide to best hotels in NYC
Best hotels in Queens, NY
Looking to take a staycation?
The best NYC hotels for a staycation, including ones with standout spas, clubs and restaurants—all in your backyard