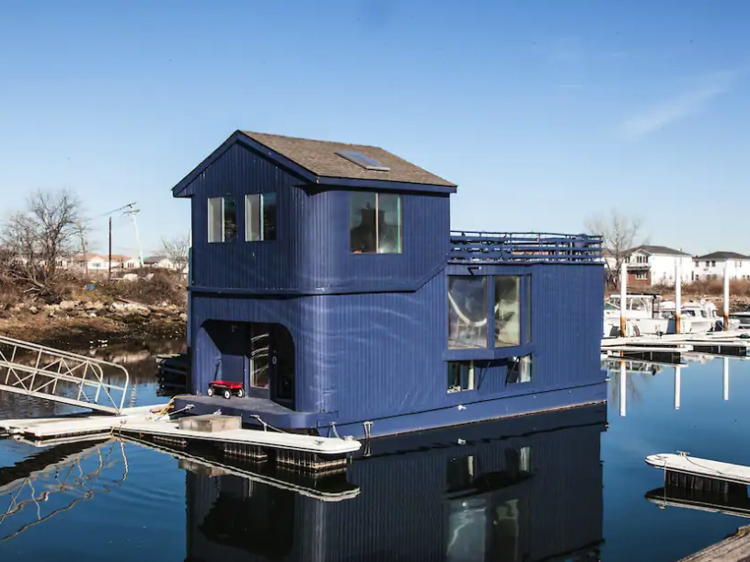 Photograph: Courtesy Airbnb
1.

The beautifully restored houseboat in Queens
This unique houseboat, called Ziggy Stardust Surf House, has undoubtedly undergone a very loving restoration with quirky and fun interiors. Located in the Jamaica Bay area of Rockaway Beach, the boat overlooks Marina 59 from the land and is close to the surf break. The host will gladly recommend local surf schools, making this a great summer break. Keep in mind there's no toilet on board, but the marina bathroom is located nearby. Inside, you'll find a super Instagrammable and well-designed space. There's also a hammock with huge sweeping views, which looks like an ideal place to spend time.
The mood? Four bedrooms. Sleep eight guests.
Location perks? Jamaica Bay has a cool art and surf scene – freespirits fit right in here.
Budget range? Not too bad for a few nights.