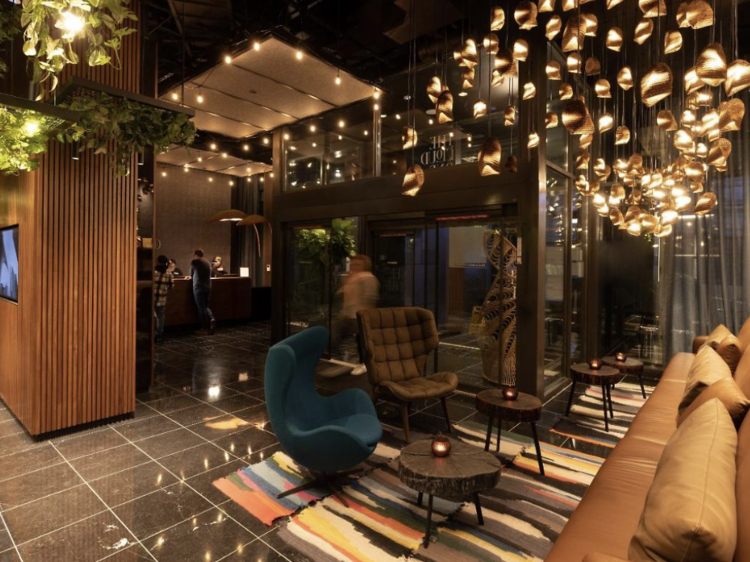 Courtesy: Booking.com
The Cloud One is a four-star hotel in New York City, only a mile away from Brooklyn Bridge. The dark interior oozes sex appeal and the dimly lit atmosphere just adds to the mysterious ambiance - the ideal place to meet someone for a date night before taking it up to the bedroom. If you're lucky enough, you may nab a room with a view of the city with floor-to-ceiling windows, the best backdrop for a night full of fun. All rooms come with air conditioning, in case it gets too hot and steamy, and are equipped with everything to make your stay comfortable (private bathroom, TV, toiletries). The hotel also prides itself on being sustainable and eco-conscious, so the planet is literally begging you to stay here.
Mood? Moody aesthetic.
Location perks? In the heart of Downtown.
Budget range? Very affordable for NYC.