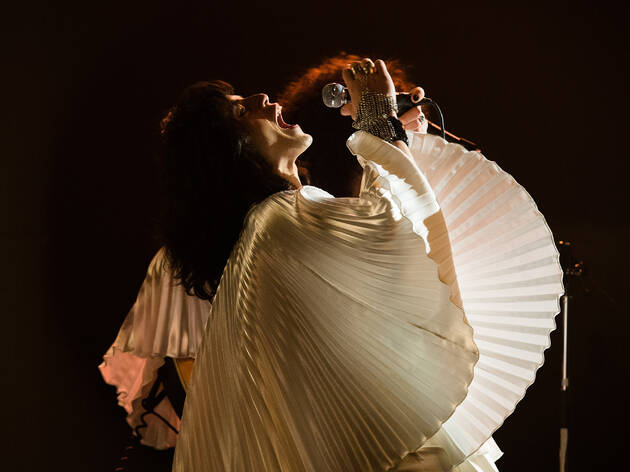 Here are our predictions for the 2019 Oscars
Even after months of studio campaigning, some of these races feel impossibly close. Fortunately, we majored in Oscar logic.
Already, this year's Oscars ceremony is making waves—and Faye Dunaway hasn't misread a single envelope yet. Don't make us explain the bonehead decision (since reversed!) to drop four categories from the telecast, including Best Cinematography and Best Editing, not that those arts are central to cinema or anything. Now that the Academy has returned to sanity, we're stoked for a decent horse race and the potential train wreck of a show without a host. If you're playing in a pool, print out our handy Oscar ballot. We'll be live-tweeting every bit of buzz from the show @TimeOutNewYork. Tune in Sunday February 24 on ABC, 8pm ET. In the meantime, here are 15 (eerily prescient) predictions for your ballot—last year, we got 9 out of 10 right.
RECOMMENDED: Full guide to the Academy Awards
2019 Oscar predictions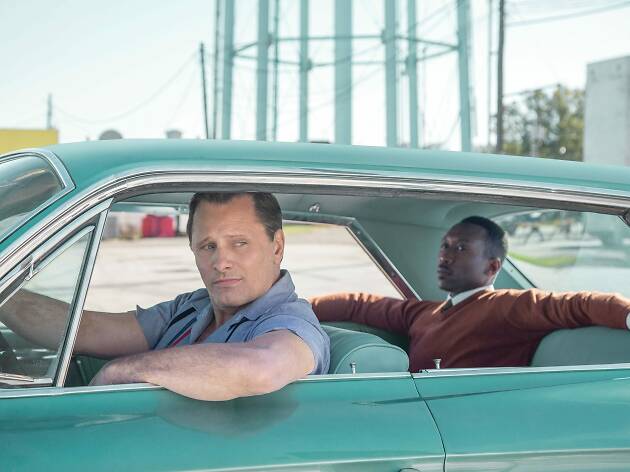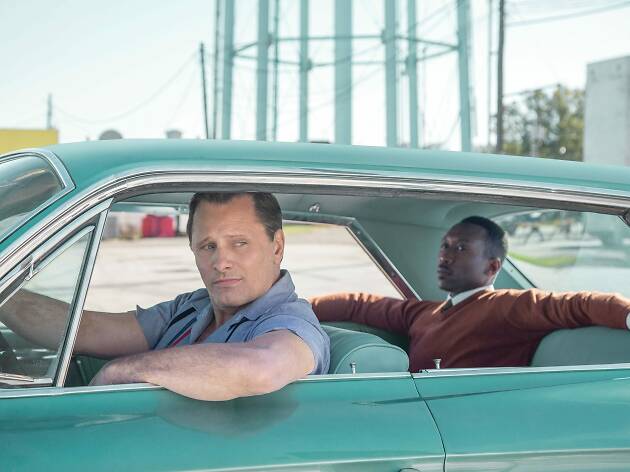 What will win
It's the hardest race of the night to call, with echoes of the 2016 squeaker between The Revenant, The Big Short and the eventual winner, Spotlight (which we predicted correctly, thank you). We'll use that year as a guide and pick Green Book, a robust acting showcase (actors represent the largest Oscar voting bloc) that flatters its audience's better angels. Watch it prevail over showier director-driven statements like Roma and The Favourite.
What should win
None of the eight nominees feel as heartsick and enraged as Spike Lee's BlacKkKlansman, a deft 1970s period piece with contemporary resonance, and a mighty return to form for its director. Black Panther was thrilling as far as superhero movies go, but Trump-era Hollywood cries out for a wokeness that only Spike can provide.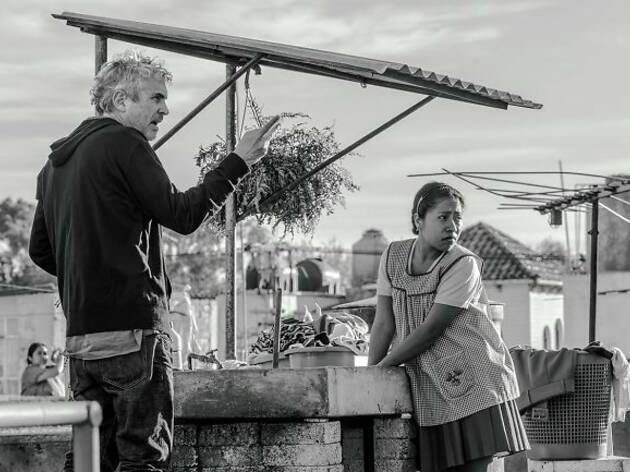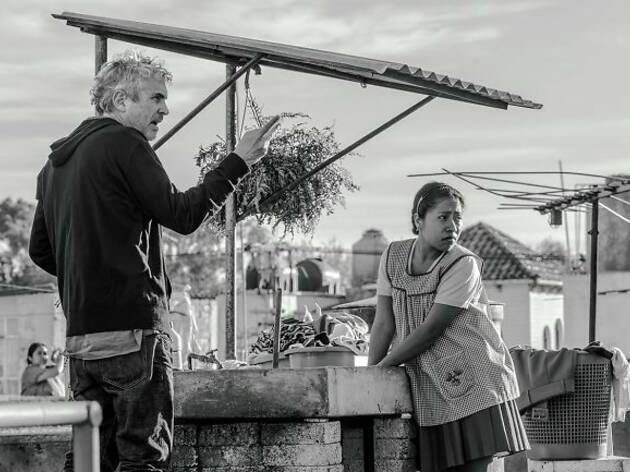 Who will win
Roma's Alfonso Cuarón recently took home the top prize from the Directors Guild of America, a reliable predictor of this category. Only seven times since 1948 has the DGA winner not gone on to seize Oscar gold. (The last time was in 2013 with Argo's Ben Affleck, who took the snub well.)
Who should win
Cuarón would be a worthy winner; his boyhood memoir is both intimate and epic. But The Favourite's Yorgos Lanthimos topped him via a more singular visual style, sharper performances and a vicious sense of humor.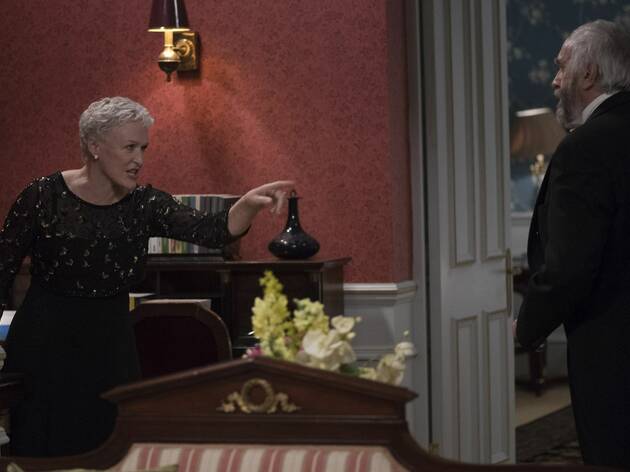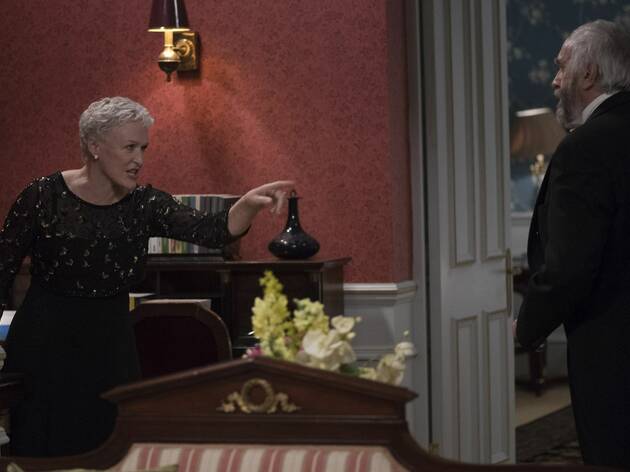 Who will win
Don't get in the way of the Glenn Close train (she won't be ignored!). Her flinty work in The Wife will be an opportunity for voters to properly honor an underappreciated icon, and Close's fierce Golden Globe speech sealed the deal.
Who should win
It's almost a shame that Close's triumph comes in the same year as Olivia Colman's magnificently fickle Queen Anne in The Favourite, a performance that dominated the awards' run-up. Colman will get to the podium one day.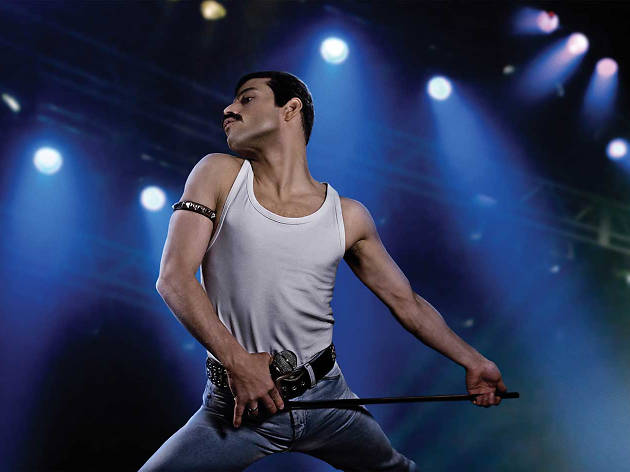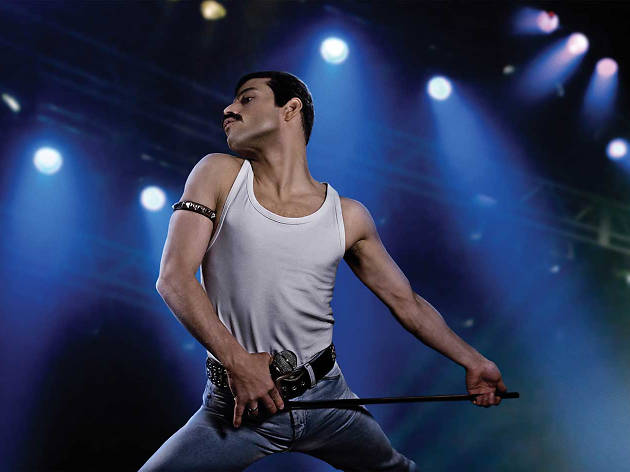 Photograph: Nick Delany
Who will win
For a while, Christian Bale's selfless turn as Vice's Dick Cheney seemed as quietly inevitable as the creep-veep himself, but we're calling this one for a glammed-up Rami Malek in Bohemian Rhapsody. His killer queen has stomped the field, despite critics' misgivings about the film as a whole.
Who should win
What Viggo Mortensen is doing in Green Book is hard to pull off—not the folding-pizzas-in-half stuff but investing a broadly written stereotype with real depth.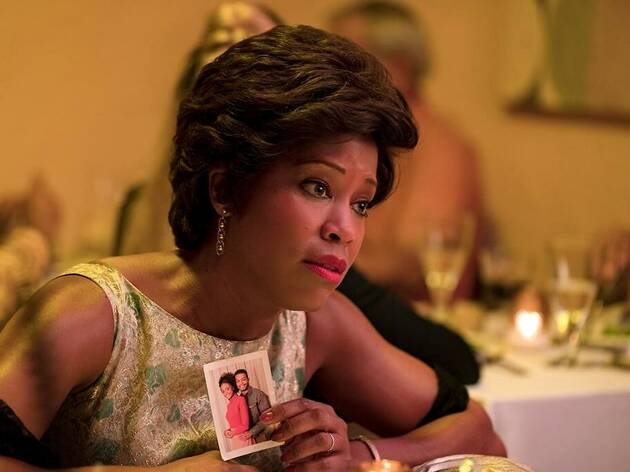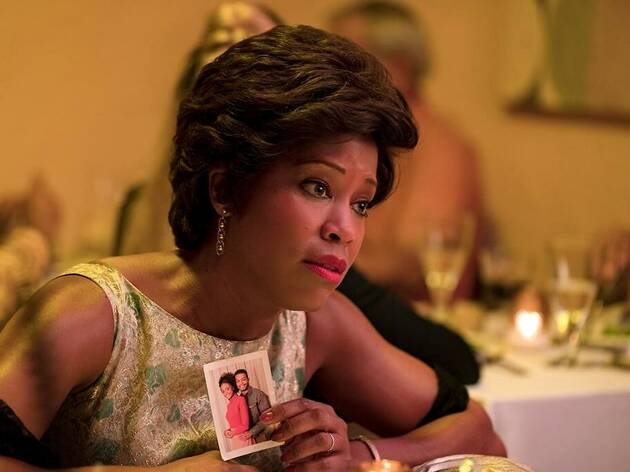 Who will win
A tough bracket with no front-runner, this might be a moment for an unlikely Marisa Tomei–like upset. We're going out on a limb: Roma's Marina de Tavira was a shocking nominee, prevailing over expected names like Claire Foy and Emily Blunt. That's a sign of deep support.
Who should win
Regina King is the heart and soul of Barry Jenkins's If Beale Street Could Talk—she's already accrued a shelf full of critics' bling, deeply deserved.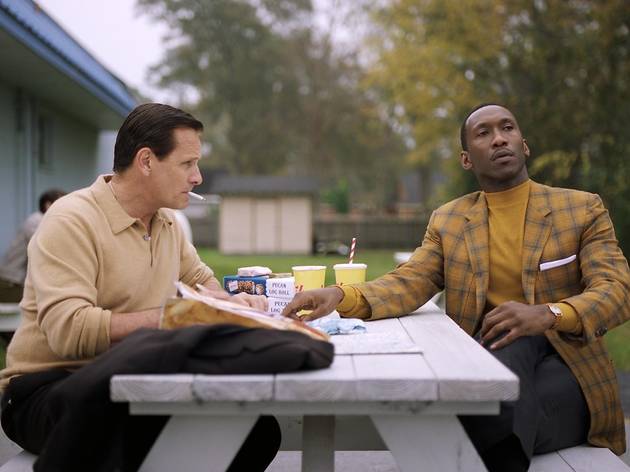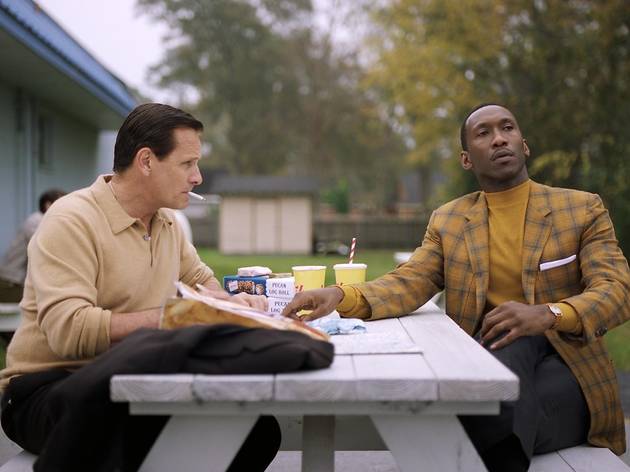 Who will win
Even though Moonlight was only two years ago, Green Book's Mahershala Ali has this one in the bag. He joins the extremely short list—it includes Christoph Waltz and Michael Caine—of those who have won the supporting award twice.
Who should win
Even non-New Yorkers melted at the sight of Richard E. Grant's bitchy, urbane survivor in Can You Ever Forgive Me? His refined performance was the climax of a considerable career.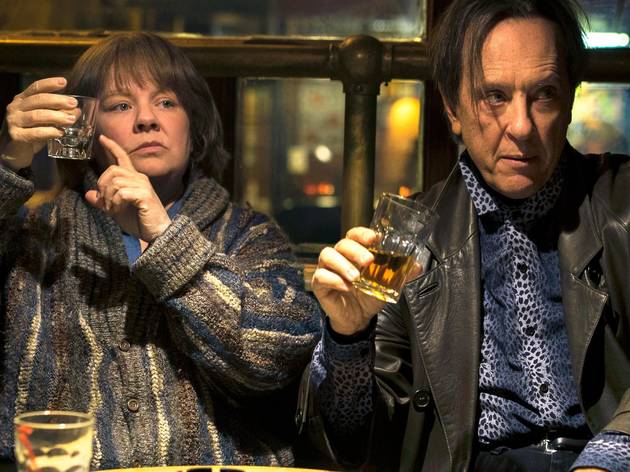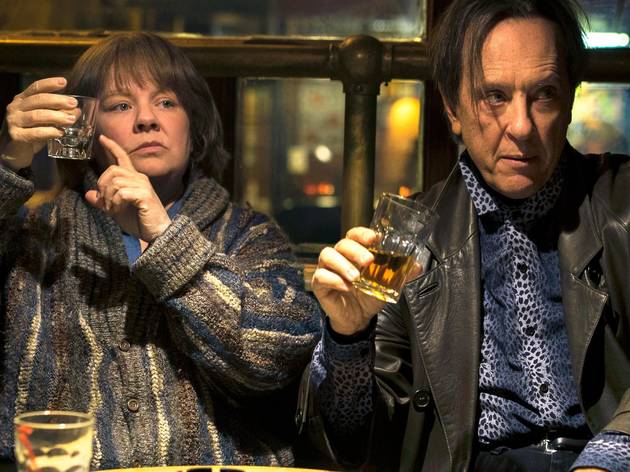 Photo: Mary Cybulski
What will win
Here's where you can expect Can You Ever Forgive Me? to prevail. Unerringly specific, the script is cowritten by Jeff Whitty and Nicole Holofcener, herself a fine director (Enough Said), but not of this film.
What should win
Adapting James Baldwin's hushed, interior prose couldn't have been easy, but Barry Jenkins made it seem like second nature in If Beale Street Could Talk.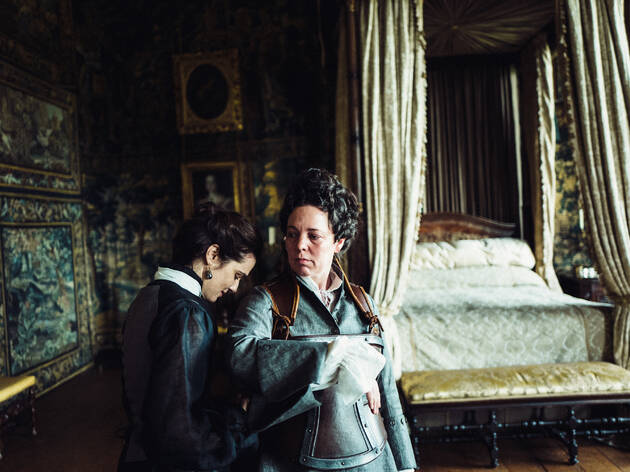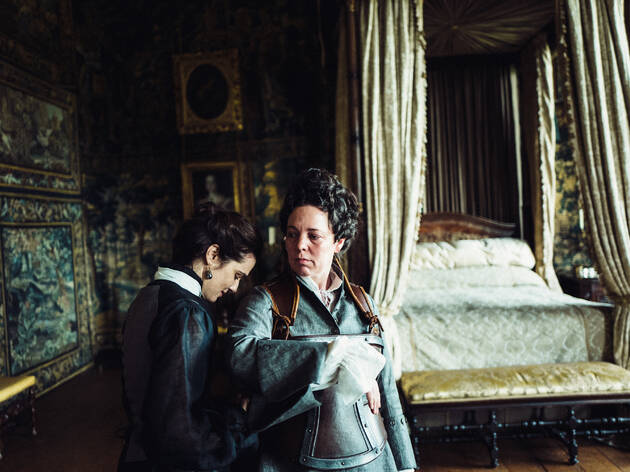 What will win
None of these scripts are perfect jewels, certainly not in the league of past winners like Chinatown or Pulp Fiction. With Green Book co-screenwriter Nick Vallelonga in the Twitter doghouse, we see The Favourite swooping in.
What should win
It's amazing that First Reformed marks Paul Schrader's first nomination ever—you'd think it would have been for Taxi Driver or Raging Bull. Give him the statuette just for not going Travis Bickle on us.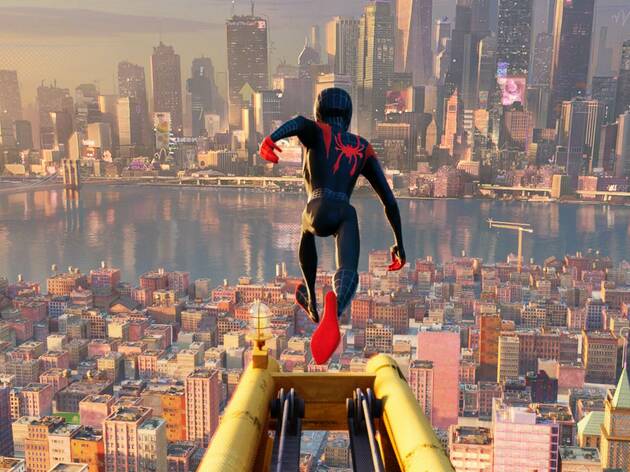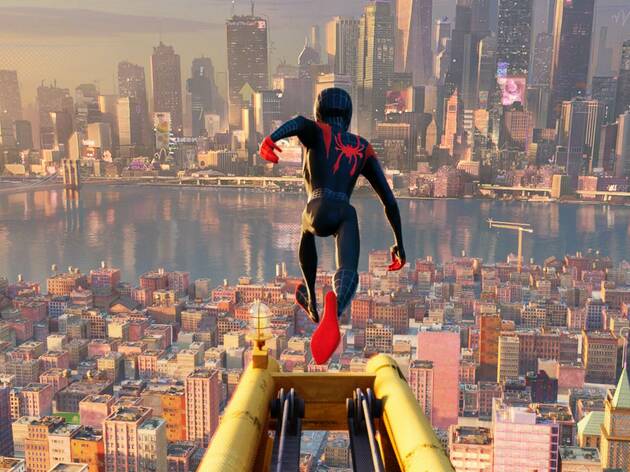 What will win
Yes, there's a Pixar film in play (Incredibles 2) and that studio usually cleans up at the Oscars. But not this year: Spider-Man: Into the Spider-Verse was impressive enough to spur serious buzz about a Best Picture nomination.
What should win
Wes Anderson's Isle of Dogs triggered both adulation and a valuable critical conversation—not all of it flattering—about cultural appropriation. It's a complex film that also happens to be a quasi-remake of Escape from New York with pooches.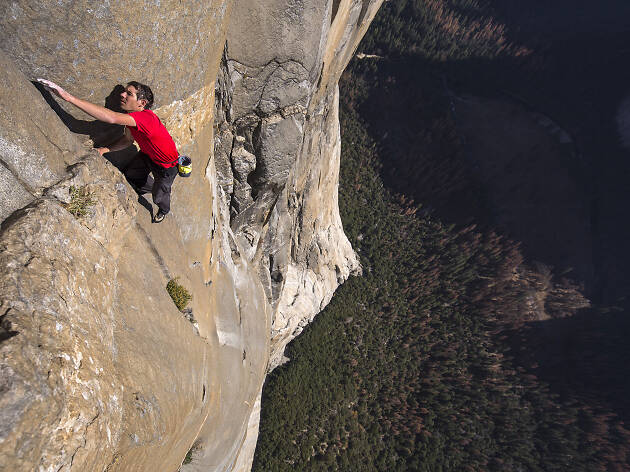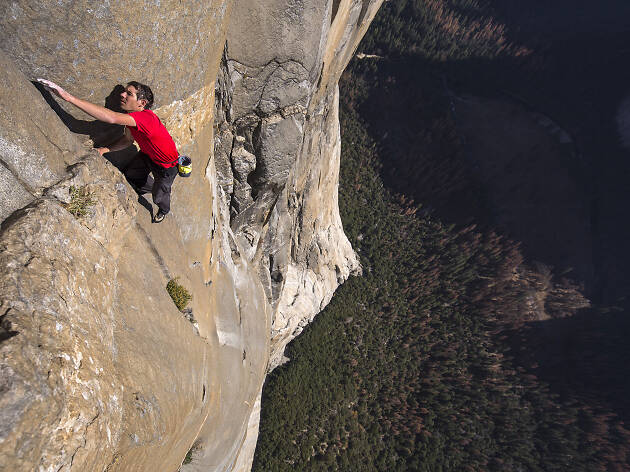 Jimmy Chin
What will win
Like the Oscar-winning Man on Wire before it, Free Solo turns high-altitude daredevilry into an artistic statement. The movie slays crowds and the documentary branch will want to honor its ethical sensitivity.
What should win
RBG was unusually romantic for a profile of an octogenarian Supreme Court Justice, the (hopefully) immortal Ruth Bader Ginsburg.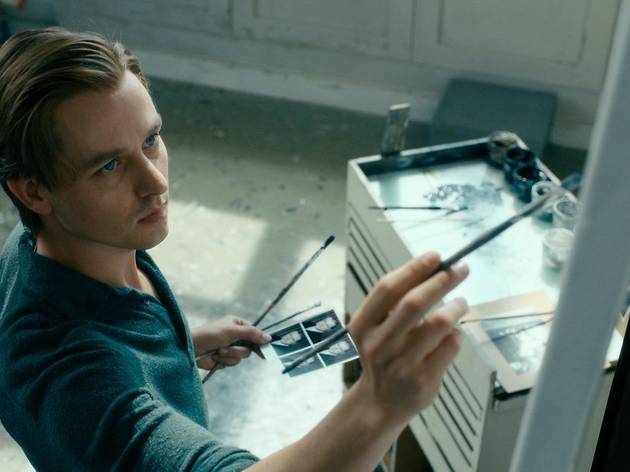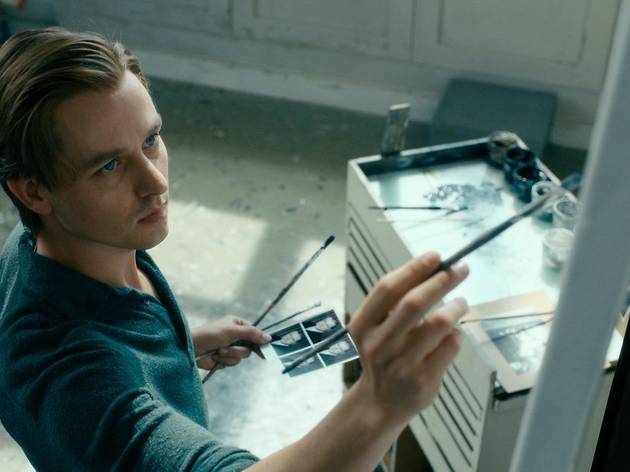 What will win
This year will mark the first time in history that a director who served as his own cameraperson—Roma's Alfonso Cuarón—will win this award. Thank you, AMPAS, for restoring this significant moment to the telecast.
What should win
Besides being Zooey's dad, Caleb Deschanel is the genius who lensed The Black Stallion, The Natural and The Right Stuff. He deserves a win for Never Look Away, which is as gorgeous as a film about sexy art students should be.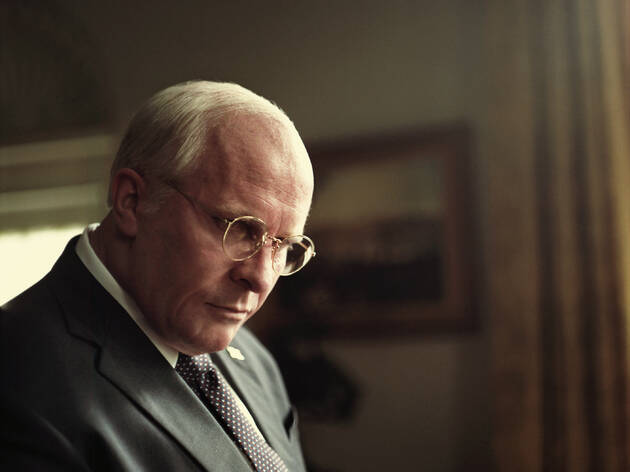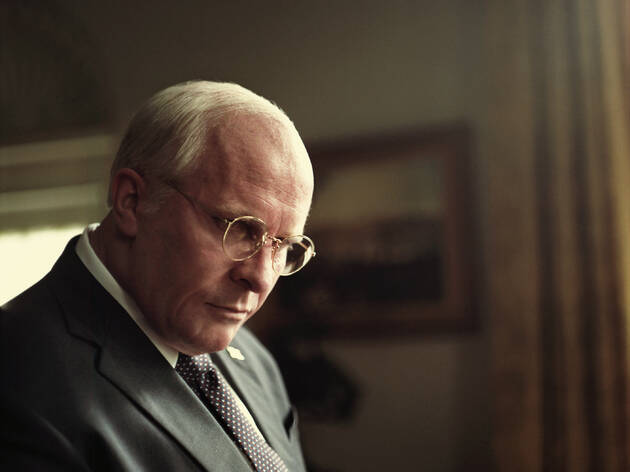 Photo: Greig Fraser/Annapurna Pictures
What will win
Very often, this award goes to the movie with the most editing, and that would clearly be Vice, which approaches a radical, near-experimental montage courtesy of Oliver Stone vet Hank Corwin.
What should win
Corwin has never won before, but neither has BlacKkKlansman's Barry Alexander Brown, the longtime cutter for Spike Lee (since School Daze and Do the Right Thing). The man is responsible for some serious onscreen combustion.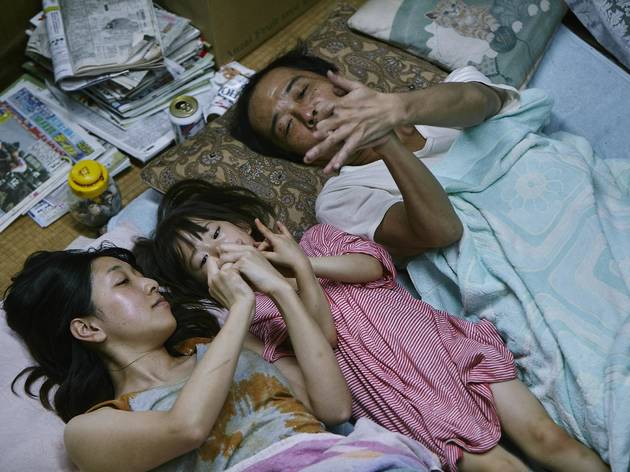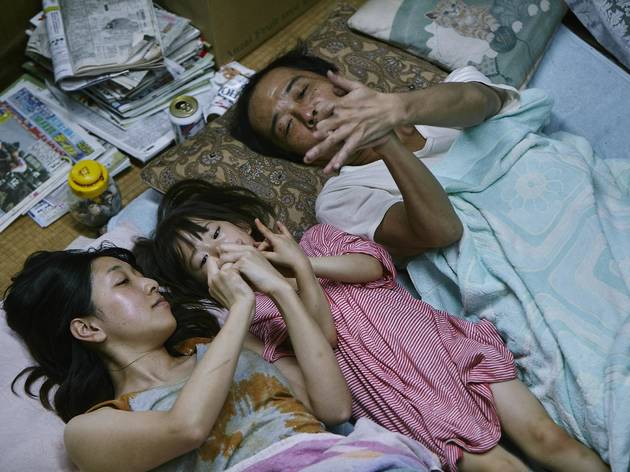 Best Foreign-Language Film
What will win
Sometimes it's just a numbers game: Quantitatively, Roma will have been seen by more voters than any other foreign-language picture, so Cuarón's Oscar haul is likely to extend into this category. It's an obvious choice.
What should win
In an extraordinary year for foreign cinema, many of our favorites didn't even make the bracket: South Korea's Burning, Italy's Happy as Lazzaro, etc. Shoplifters, by Japan's Hirokazu Kore-eda, was 2018's most compassionate movie in any language.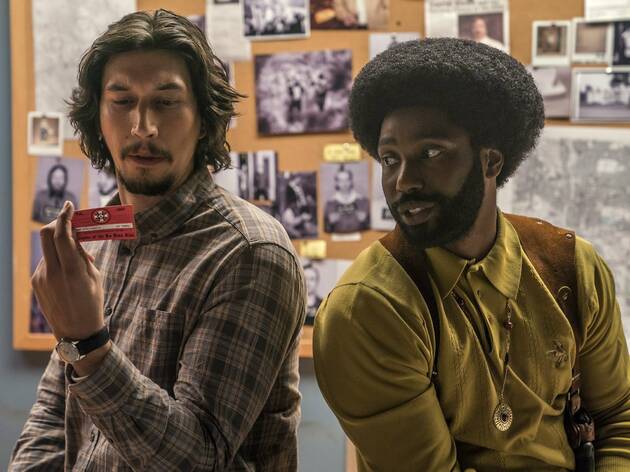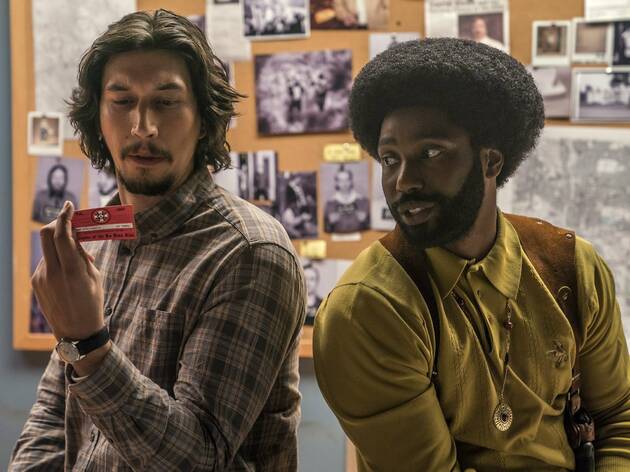 What will win
Terence Blanchard's electric-guitar-laced BlacKkKlansman score sounded (to our ears) like a sweeping statement, evocative of Spike Lee's whole oeuvre.
What should win
Nicholas Britell's delicate string arrangements for If Beale Street Could Talk were crucial to that film's overall tremulousness.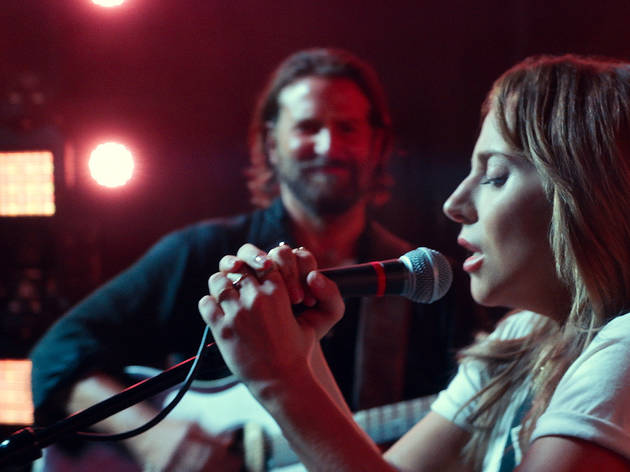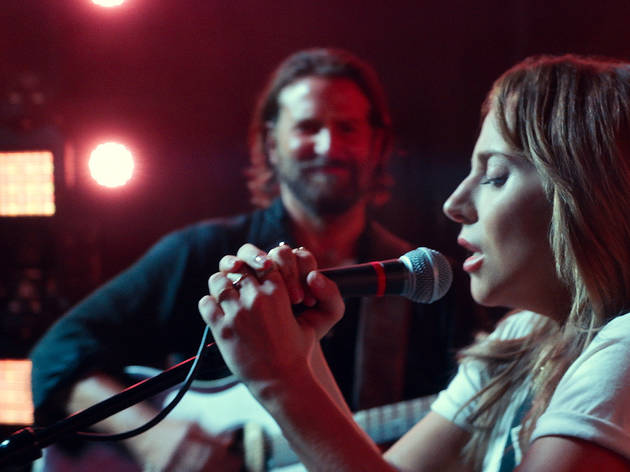 What will win
If you're not writing down A Star Is Born's "Shallow" on your ballot, you're doing this category wrong—it's the surest thing to a lock among the 24 brackets.
What should win
"Shallow" worked on us tremendously, but "The Place Where Lost Things Go," from Mary Poppins Returns, sounded like a new classic: both a lullaby and a musical coping strategy.