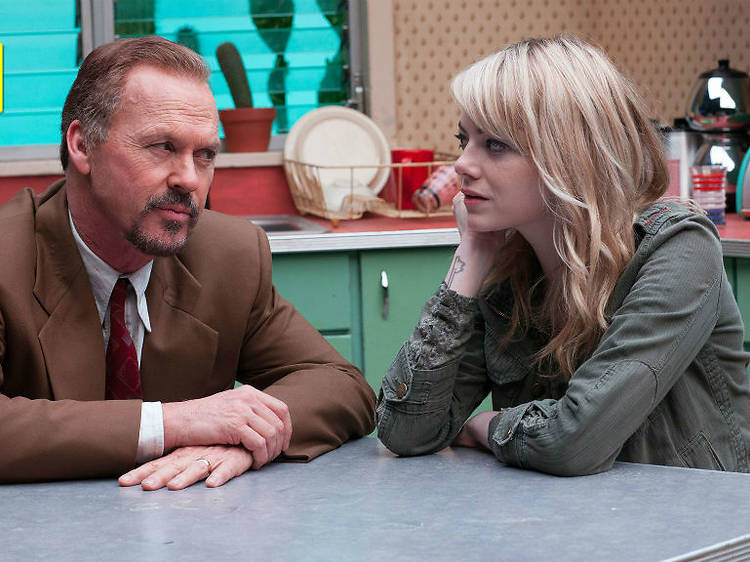 The sort-of-original
Batman
actor sends up his superhero roots.
Why might he win?
Hollywood loves a comeback. Last year it was the McConaissance. This year we've got the less snappy Keatonaissance: Michael Keaton makes an astonishing return to form playing has-been superhero star Riggan Thomson in Alejandro González Iñárritu's celebrity satire. Not only is it a brilliant performance in a brilliant film, it's a genuinely brave one. Riggan is ridiculous and egotistical, and since Iñárritu's metadialogue invites you to blur Birdman and Batman, this is the opposite of a vanity project.
What's against him?
Honestly? Not much. He's the bookies' odds-on favorite to win.
When can I see it?
Birdman is now playing.