Day trips: Cool mansions (and ships) you wish you could call home
History buffs can geek out at these spots.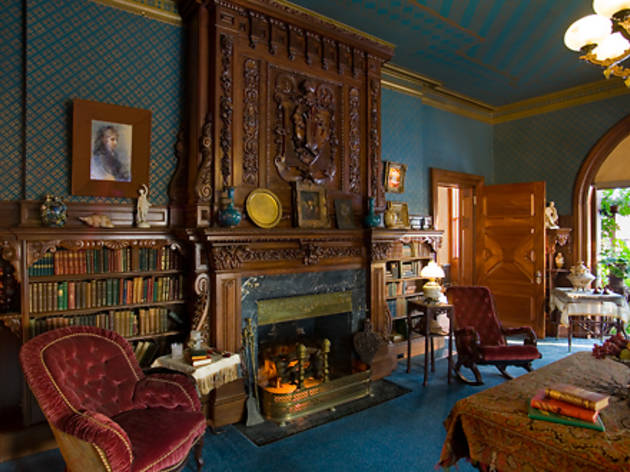 1/4
Photograph: courtesy of the Mark Twain House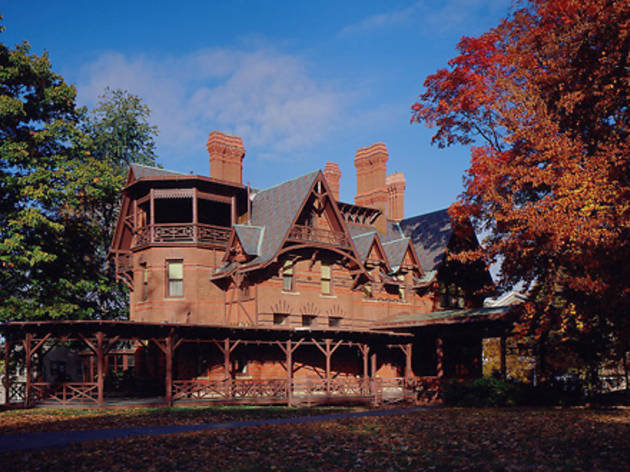 2/4
Photograph: courtesy of the Mark Twain House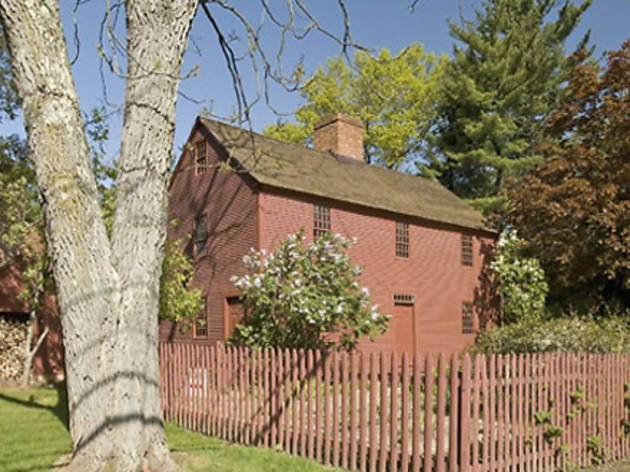 3/4
Photograph: courtesy of the Webster School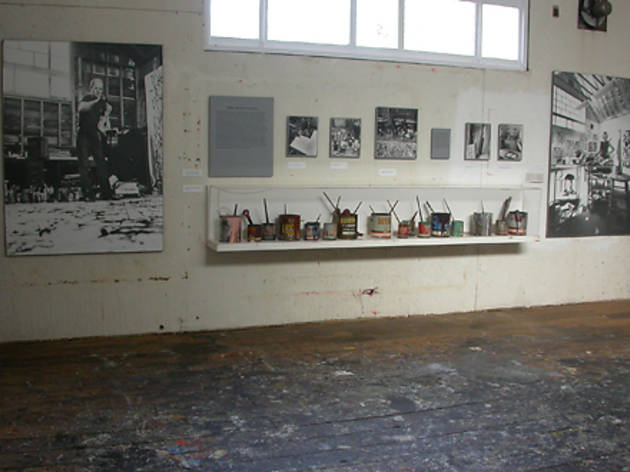 4/4
Photograph: Helen Harrison
Pollock-Krasner house
Pollock-Krasner house
RECOMMENDED: See all day trip ideas

The Mark Twain House and Noah Webster House; Hartford, CT
Travel time: Two hours from NYC by car
Peruse the Gothic abode that housed Twain and his family while he wrote Adventures of Huckleberry Finn. For text nerds, the 20-minute drive to the re-created classic schoolhouse and former homestead of Noah Webster—yes, of dictionary fame—is compulsory. marktwainhouse.org * noahwebsterhouse.org

Mystic Seaport; Mystic, CT
Travel time: Three hours from NYC by car
After 37 voyages across the globe transporting whalebone, oil and the occasional captain's wife (the only women who were allowed onboard), the Charles W. Morgan moored in Mystic Seaport in 1921. Now the 169-year-old vessel is preparing for a comeback with an epic restoration at the seaport; over the next three years, you can watch the work being done on the entire hull, from the harbor or on the boat itself. mysticseaport.org

Pollock--Krasner House; East Hampton, NY
Travel time: Two and a half to three hours from NYC by car
This 1879 farmhouse, a National Historic Landmark, lives on as a museum dedicated to Jackson Pollock and his partner, artist Lee Krasner. It hosts revolving exhibits, such as this summer's homage to Andy Warhol (Aug 4--Oct 29). But the most illuminating legacy is in the adjacent studio: The paint-spattered floor evinces Pollock's innovative drip technique. Delve into your AbEx fascination even further at the 2,000-volume reference library, located in nearby Southampton. pkhouse.org

Kykuit; Pocantico Hills, NY
Travel time: One hour from NYC by train
A walk among Kykuit's sprawling gardens, rose beds and classical temple is probably as close as you'll get to paradise in New York State—or to being a Rockefeller. The six-story Beaux Arts mansion overlooking the Hudson River was built by John D. Rockefeller and his son, and it houses the private art collection of former governor Nelson A. Rockefeller; you'll also run into tapestries by Pablo Picasso, Isamu Noguchi and David Smith among the greenery in a portfolio influenced by MoMA's first director, Alfred Barr. hudsonvalley.org. $21--$40.