The best NYC concerts in December 2016
We've narrowed down our favorite NYC concerts in December, including Parquet Courts, Young Thug and Phish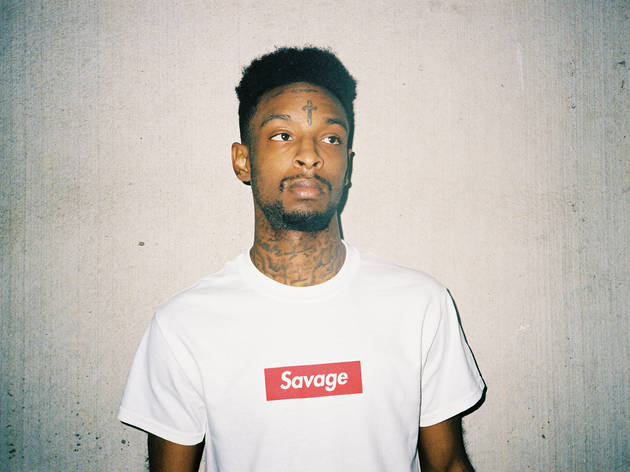 Get away from the constant loop of christmas songs—or fully embrace them—at these NYC concerts in December. If you're feeling like a Grinch, forget the season and ride the wave of good vibes at funk and soul concerts or rock out to an indie band. Ready to go to every Christmas concert or New Year's Eve concert in NYC? Don't worry we've got you covered there, too.
RECOMMENDED: Full guide to the best concerts in NYC
NYC concerts in December
Fifity songs written on 50 instruments celebrating 50 years of life—what more would you expect from the guy whose musical project centers on taking mundane concepts to the extreme? In what feels like the spiritual successor to the monumental 69 Love Songs, Stephin Merritt's upcoming 50 Song Memoir is another vast conceptual collection of charming yet cuttingly sardonic diddies, which the singer-songwriter will play in its entirety over the course of these two nights.
Read more
Justin Vernon's ascendancy—from recording the debut Bon Iver album alone in a Wisconsin cabin to meeting up with Kanye West in Hawaii to collaborate on My Beautiful Dark Twisted Fantasy—might just be the quintessential indie-rock success story. His new album 22, A Million caught us all unawares, though, with its bizarre witchhouse-esque song titles and unexpected left-turns from folk-pop uplift into stuttering experimental electronics. Songs like "10 d E A T h b R e a s T" see the ex-folkster driving for full-throttle sonic maximalism while retaining his unmistakeable ear for intimate, heartfelt lyricism—or in other words, Yeezus seems to have left quite a mark on Vernon, and we are oh so thankful.
Read more
Young country star Kacey Musgraves mixes a classic, honeyed sound with a subversive lyrical take on the traditionally straightlaced genre. Tonight she plays behind her new holiday album, A Very Kacey Christmas.
Read more
Hipster-soul hometown hero Jones and her Dap-Kings, who've developed into quite the smash over the past few years, bring their vintage full-band funk to the stage for a night of shaking and shimmying.
Read more
Brothers Max and Andrew Savage, along with their bandmates, are doing the once-a-generation job of stripping rock & roll back to something tight, primal and brilliant. Tonight the prolific, fruitfully quirky local indie-rock faves play a special year-end multimedia event with X_____X (Craig Bell of Rocket From The Tombs), and Flasher. Also on the menu is a sound installation by Eaters, a gallery of Andrew Savage's artwork, films by Joey Pizza Slice, a Dull Toolsrecord shop and other TBA pop-ups.
Read more
Hyped young MC Miller's artistry progressed leaps and bounds in the period between his critically-maligned debut and much-improved sophomore effort. The upward mobility seems to have resulted in some lofty artistic ambitions with this year's utterly surprising concept album, The Divine Feminine, a record which forgoes his original subject matters of Nikes, senior skip days and pizza to explicate the nuances of intimacy, distance and the "divine feminine energy of the planet." Okay.
Read more
Endlessly inventive MC Young Thug is nothing short of high-powered. The Atlanta native exploded in 2014 with the potent, unhinged "Danny Glover" and the sticky, triumphant "Lifestyle" that made more seasoned rappers look old-fashioned. Never one to pronounce a syllable the same way twince, listening to Thugger is like watching someone invent a new language in real time. His newest release, JEFFREY, demonstrates both his endless talent for conjuring earwormy hooks as well as a piercing eye for transgressive fashion. Recent XXL Freshman pick 21 Savage opens.
Read more
Connoisseurs of primo psychedelic fuzz rawk, everything from Hendrix's Band of Gypsys to contemporary heavyweights such as Clutch, will find sweet release in the molten jams of Earthless. Here the San Diego trio sets out to solidify their reputation for delivering adrenaline-inducing sets that will leave you reverberating all the way home.
Read more
Boston indie label Run For Cover Records is taking over Webster Hall for its inaugural festival, and they're bringing some of their favorite bands with them. The line-up includes British rockers Basement, dream pop group Turnover and lo-fi band Elvis Depressedly.
Read more
Looking for new music?
Every month, we cherry pick the best new songs recently released—listen to them here
Read more