The best concerts in NYC in November
We've narrowed down our favorite concerts in NYC for the month, including Bonobo and Hudson Mohawke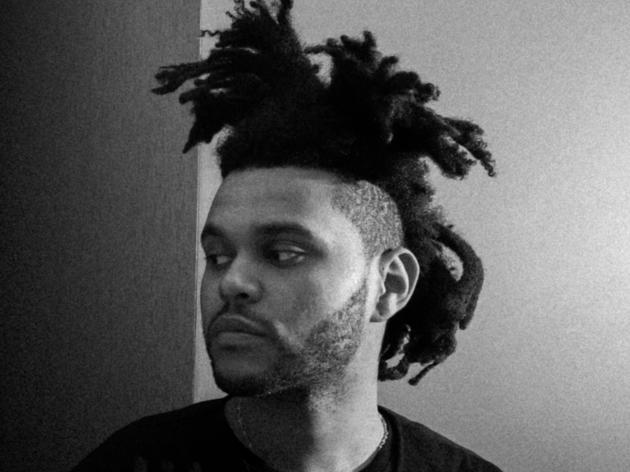 November in the city offers a lot more reasons to be thankful than just Thanksgiving turkeys and pumpkin pies. Things might be cooling down, but the endless list of amazing fall concerts makes the braving the autumnal cold well worth it. Here's our list of our favorite music highlights for the month—from dancing away residual "superstitious" Halloween vibes with Stevie Wonder to partying with up-n-coming synth star Shamir.
RECOMMENDED: Full guide to the best concerts in NYC
Concerts in NYC in November
Natalie Prass, who plays keyboard for Jenny Lewis live, plays expertly crafted country-and-soul-tinged tunes from her recenty self-titled debut.
Read more
When R&B singer Abel Tesfaye released his debut mixtape, House of Balloons, in 2011, he did so hidden behind the Weeknd moniker: faceless and nameless, with no pictures, concerts or interviews. Since then, he's made the leap from mystery-cloaked DIY buzz magnet to pro-hyped superstar, and deservedly so—the new album, Beauty Behind the Madness, revitalizes Tesfaye's drugged out psychosexual fantasy with '80s funk basslines and a glossy pop shimmer. With four huge nights at three massive stadiums, you have no excuse to miss the Toronto singer-producer pushing R&B to ever lusher, edgier extremes.
Read more
Erstwhile angry young man Billy Joel—now an official Madison Square Garden franchise, like the Knicks and Rangers—is tacking on date after date in what's threatening to become an endless run. May 28 may be sold out, but you can grab tickets for...September.
Read more
Beyond gratuitous facepaint, this Danish heavy-metal legend's live antics famously include microphones made from femurs, the ritual sacrifice of Satanic dolls, and a real human skull named "Melissa"—so expect some mayhem when he rolls into town. This tour catches King and Co. playing 1987's Abigail in full.
Read more
HEALTH puts on a completely insane—in a good way—live show. The hard-touring L.A. quartet swarms the stage, performing what feels like a postmodern tribal ritual, mashing up art-pop, avant-metal and tons of frenzied positive vibes. Denver's Pictureplane, the electronic-pop project of Travis Egedy, runs in a similarly spastic and exploratory vein: a druggy, sexual gloom set to glitchy, jarring beats (recently turned toward crisper dance music).
Read more
Stevie Wonder. Songs in the Key of Life. Elder statesman of pop Wonder isn't usually the type to dwell on past glories, but this time he is. You've read the best-of lists, and you know the tunes. While he's extended his tour beyond the original 12 dates, Wonder certainly isn't one of those artists who ride the nostalgia wave until it crashes.
Read more
The latest single from quirk-rock notables They Might Be Giants is just a call away. The band has had a prolific year, releasing a new song every week through its recently revived "Dial-A-Song" service in which the duo records songs onto an answering machine and advertises the number online. But make no mistake—the new material sounds even better on stage than after the beep. These Music Hall dates each feature two sets: one with the Dial-A-Song tunes and another spotlighting one of the group's earlier albums.
Read more
See more concerts in November