Your guide to Jingle Ball NYC 2019
iHeartRadio's Jingle Ball NYC concert brings some of pop's biggest names to Madison Square Garden for the holidays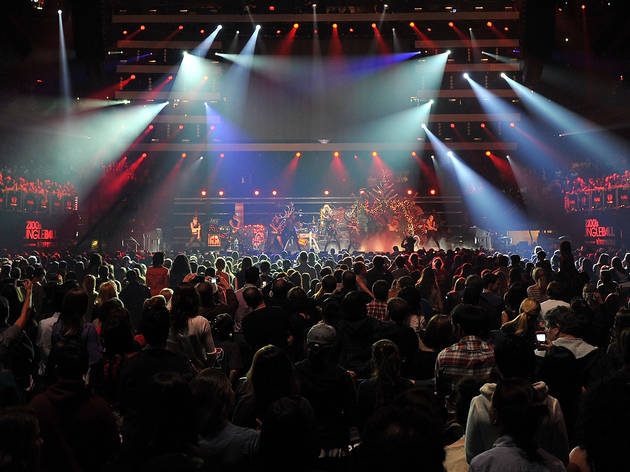 During iHeartRadio's annual touring holiday bash, Madison Square Garden becomes home to Z100's Jingle Ball NYC. The artists behind the year's best pop songs join this glittery gathering, performing truncated, hit-heavy sets. Get those funny Christmas sweaters ready because this is sure to be one of the best NYC concerts in December. This year's blowout features Taylor Swift, Lizzo, Halsey and more.
When is Jingle Ball NYC?
This year, Jingle Ball takes place Friday, December 13, 2019, at 7pm.
Where is Jingle Ball NYC?
Jingle Ball NYC happens at Madison Square Garden.
Who is playing Jingle Ball NYC?
This year's lineup includes a slew of pop stars including Taylor Swift, Lizzo, Jonas Brothers, Camila Cabello, Halsey, 5 Seconds of Summer, Niall Horan and Lewis Capaldi.
How do I get tickets?
Tickets are on sale now.
Archive Jingle Ball NYC content