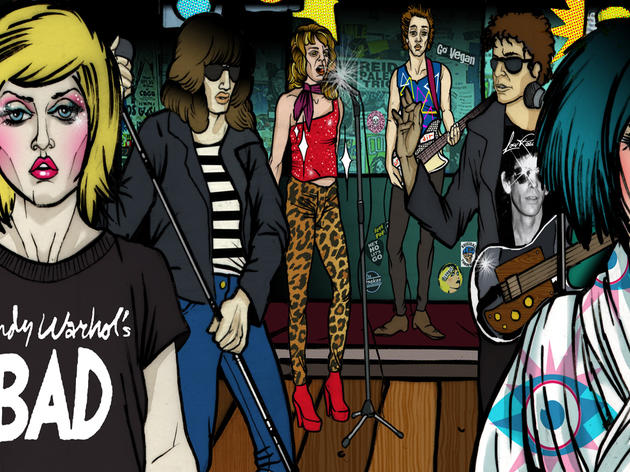 The top ten New York City rock stars
We shine a light on the city's most enduring rock music icons, from Lou Reed and Debbie Harry to James Murphy and Karen O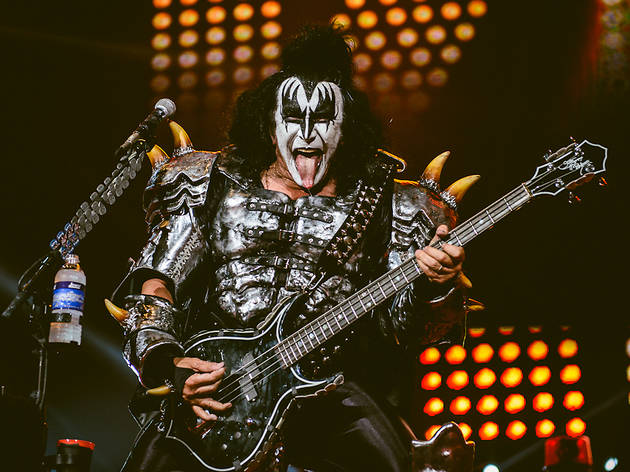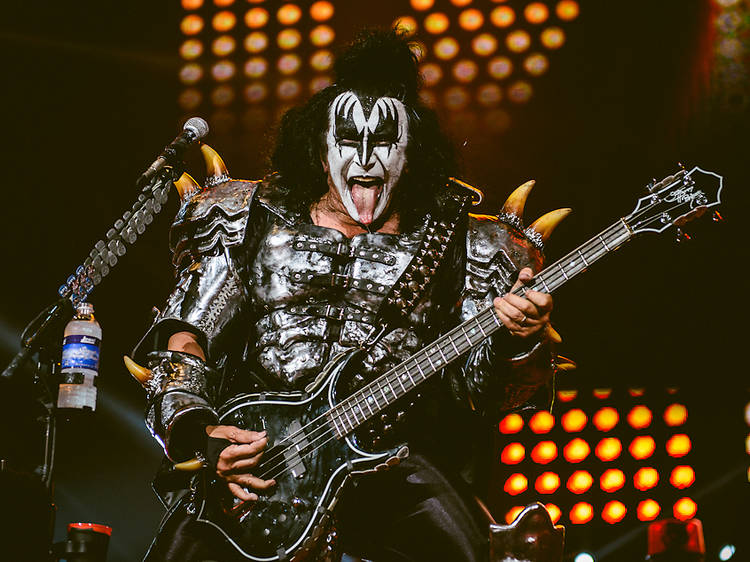 PHOTO: Bill Whitmire
Born Chaim Witz and an émigré to Jackson Heights (from Israel) at the tender age of eight, Kiss's blood-spitting, bass-playing Demon has always put glitzy showmanship first. He's infamous for proudly calling his multimillion-record-selling group a "brand," not a band, and even though his asshole rep precedes him, Simmons seems to be having the last laugh. This year, the Rock and Roll Hall of Fame finally came calling.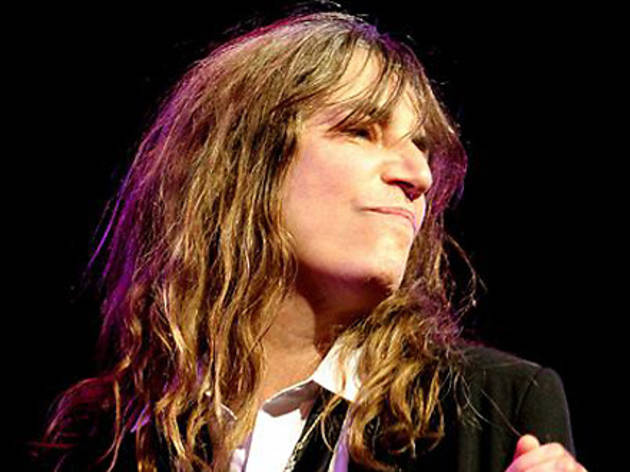 How could we forget the Godmother of Punk? The multihyphenate (poet, rocker, artist, playwright) held her own in the ridiculously male-dominated CBGB crowd of the late '70s, and continues to push the envelope sonically to this day.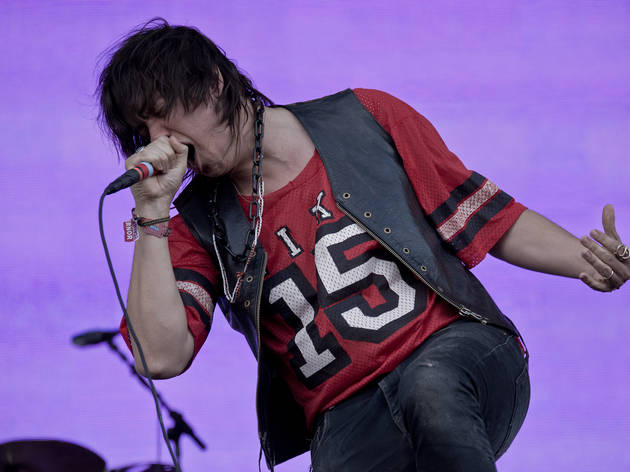 Photograph: Michael J. Chen
Make all the rich-kid jokes you want, but when the Strokes first stormed the dive-bar stages of the Lower East Side, they were unequivocally cool. Jules (the face of the band, and the guy who wrote virtually all of its 2001 smash debut, Is This It) honed that youthful downer look—all cigarettes and cheap beer and thrift-store chic—that stirred many a girl's heart.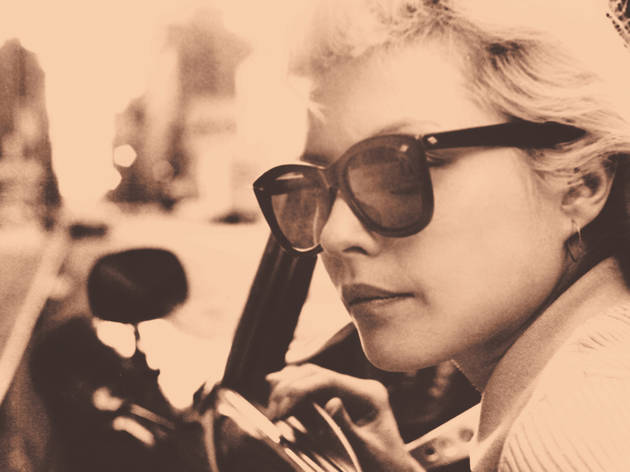 Photograph: Tom Hearn
The Blondie singer's stage presence, which flitted between disaffected and delirious, embodied the I-don't-give-a-fuck heart of punk. Few people can hold a crowd the way Harry does. Her beauty was one of the greatest bait-and-switches in modern music, drawing listeners with uptown grace only to hit them with a downtown sensibility.
Let's forget the whole Buster Poindexter detour for a moment, shall we? The current Staten Island resident (!) and the rest of the New York Dolls had balls—appearing in drag for the cover of their debut LP and ripping through wonderfully dumb songs with proto-punk swagger during the height of the macho guitar-god era. The Dolls burned out quickly due to drug abuse, but with their original lineup (featuring the late, great Johnny Thunders), they slayed.
The record-collecting dork turned LCD Soundsystem driving force broke through with "Losing My Edge" (2002), which captured hipper-than-thou rock snobbery better than any song before or since. By 2011, he had reached rock-star status, selling out Madison Square Garden (in a snazzy tux, no less) for the band's farewell show.
With a skeleton-skinny frame, a mop of jet-black hair and sickly pale skin, the singer fronted perhaps the most uniquely talented band ever, one that pounded out tunes literally anybody could play but no one else could cook up. And despite the edgy veneer, he was, deep down, just a kid from Queens who really wanted a girlfriend.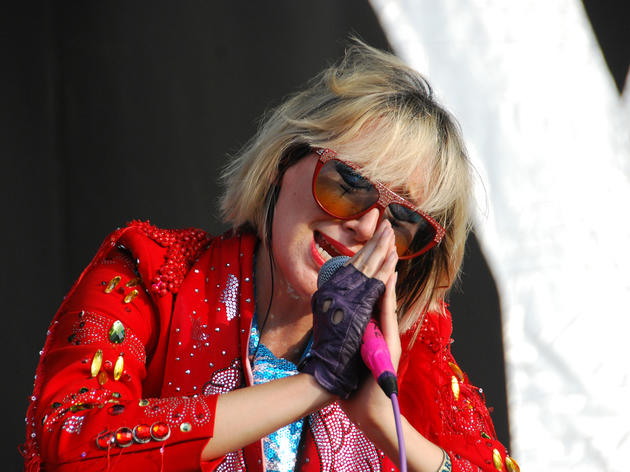 Photograph: Michael J. Chen
The once-nerdy New Jersey girl (born Karen Lee Orzolek) morphed into a full-fledged downtown sex kitten while fronting Yeah Yeah Yeahs, writhing around onstage in fishnets, boasting a snotty allure and one hell of a voice. And let's not forget her range—she could be both sensitive ("Maps") or hard-core ("Art Star"). O's grown up a bit now—the girl has an Oscar nom (for "The Moon Song," from Her) under her belt.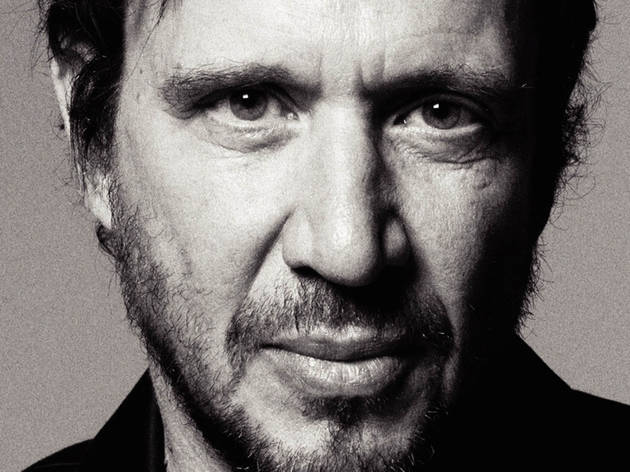 Photograph: Iniz and Vinoodh
Amazingly, the 64-year-old ex-junkie is still going strong. Hell's recent (and fantastic) autobiography, I Dreamed I Was a Very Clean Tramp, documents his early years at the (in)famous CBGB, where he allegedly inspired the torn-clothing look that still defines punk. His band Richard Hell and the Voidoids put out some of the most stellar, straightforward cuts from the genre. And who else could so tidily sum up those crazy kids with "Blank Generation"?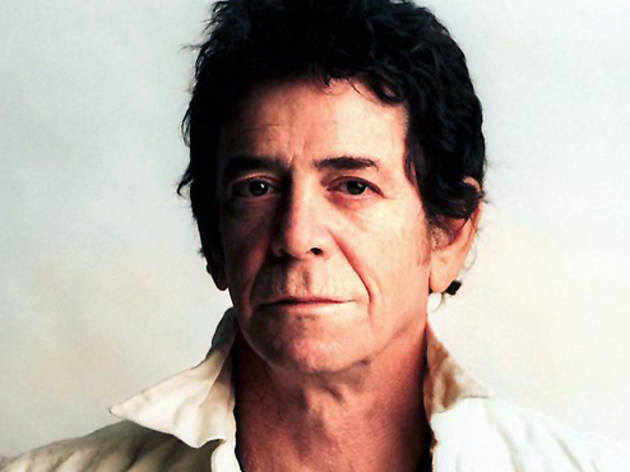 The Velvet Underground founder was the unofficial poet laureate of the city, writing about NYC's outsiders with a gritty, urban outlook and sound that became a beacon for the weird and the wonderful. In short, he inspired thousands of freaks to move here. A firebrand to the end, his legacy can be felt whenever a young band plugs in to stir shit up.