Just a few blocks away from Chelsea Market, a new food hall is about to open up at Pier 57 within Hudson River Park—and the James Beard Foundation has taken it upon itself to make it a great one, having partnered with Jamestown (the same folks behind Industry City and Chelsea Market) to set up the space. S9 Architecture will be the architect for the food hall and all community spaces at Pier 57.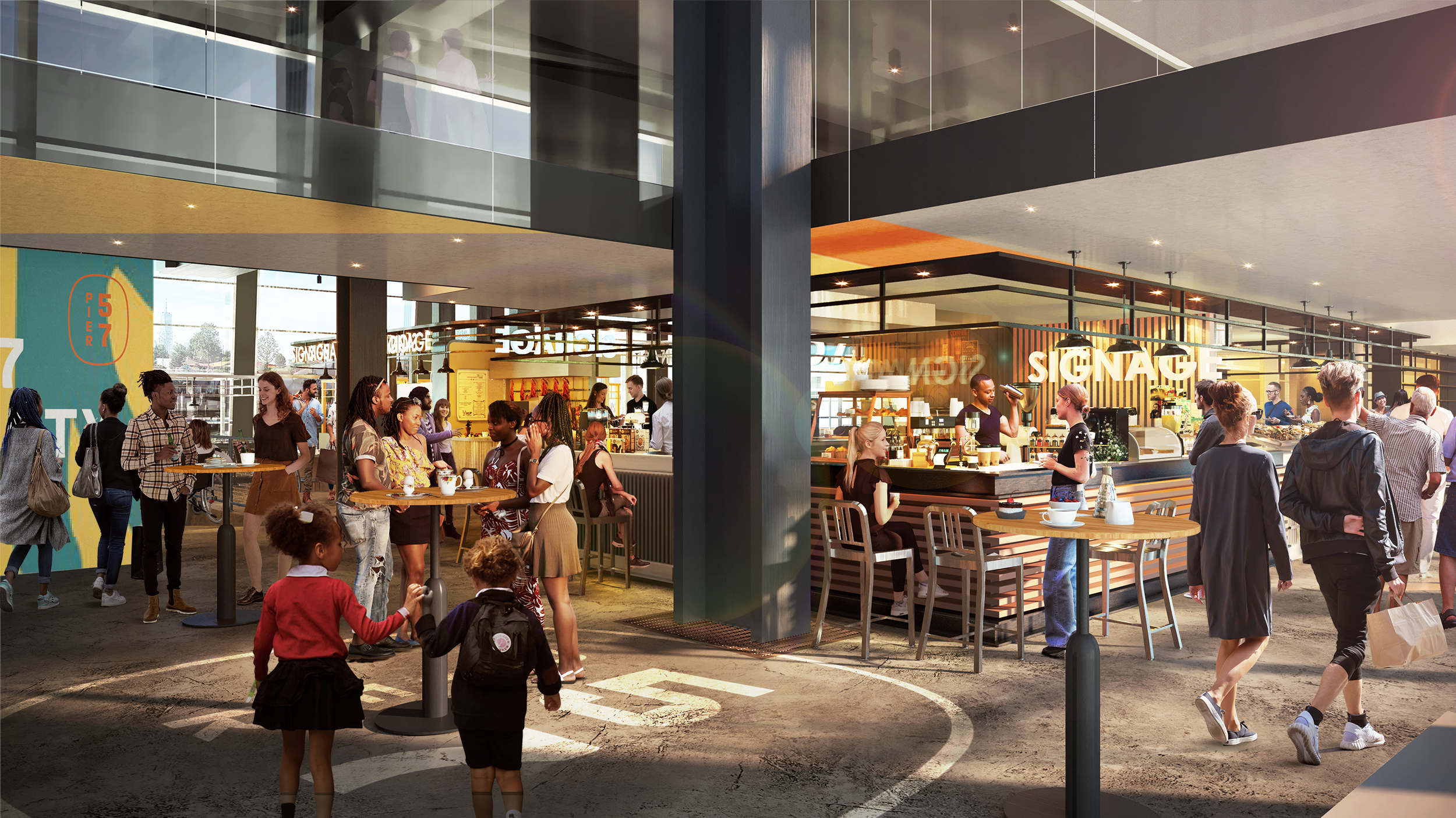 The new 16,000-square-foot destination on the west side (right by beautiful Little Island!) is set to open this fall and will be home to 18 different vendors, with the James Beard Foundation working as its anchor tenant by operating a mission-centered showcase kitchen while also curating the on-premise kiosks, most of which will be occupied by local New York businesses.
"[The kiosks] will serve as an incubator for local small businesses and food entrepreneurs aligned with the Foundation's mission of championing a standard of good food anchored in talent, equity and sustainability," reads an official press release announcing the news.
The new food hall was previously supposed to be the site of the late Anthony Bourdain's Singaporean street food-inspired marketplace. Those plans fell through back in 2017.
We're clearly living through a major food hall era. In the past few months, a massive one called Citizens opened by Hudson Yards. The Hugh, inside the Citigroup center in midtown, is also up-and-running, as is multi-concept West Harlem destination Manhattanville Market. There's more to come, as well! As we previously reported, the old Fulton Fish Market is poised to become a luxe food purveyor while chef and restaurateur Alexander Smalls is working on an African food hall in Harlem.
And lest we forget all of the culinary and cultural pursuits that our town offers, a whole lot of food halls (including our very own Time Out Market in DUMBO!) have started hosting events and experiences within its massive spaces. In New York, we're clearly masters of killing multiple birds with one stone.