Election week has been chock-full of drama already, but here are five works of theater you can currently stream online that offer some context for what's happening in American politics right now. They run the gamut from wild comedy to dark drama and one extremely famous Broadway musical.
What the Constitution Means to Me
In What the Constitution Means to Me, which had a hit run on Broadway last year, writer-performer Heidi Schreck revisits her teenage years, when she earned money giving speeches about the U.S. Constitution, and examines the document's effect on women—such as one of her foremothers, a mail-order bride who came to a mysterious end. "Schreck has crafted a powerful argument that uses everything at hand: legal analysis, a dive into history, a consuming rage at sexual-assault statistics and her own very personal reasoning," wrote Helen Shaw in her five-star Time Out New York review. "Here is something that every citizen must see: It's theater in the old sense, the Greek sense, a place where civic society can come together and do its thinking and fixing and planning." The show was filmed in full by director Marielle Heller (Can You Ever Forgive Me?) in the final week of its Broadway run, and can now be watched on Amazon's Prime Video.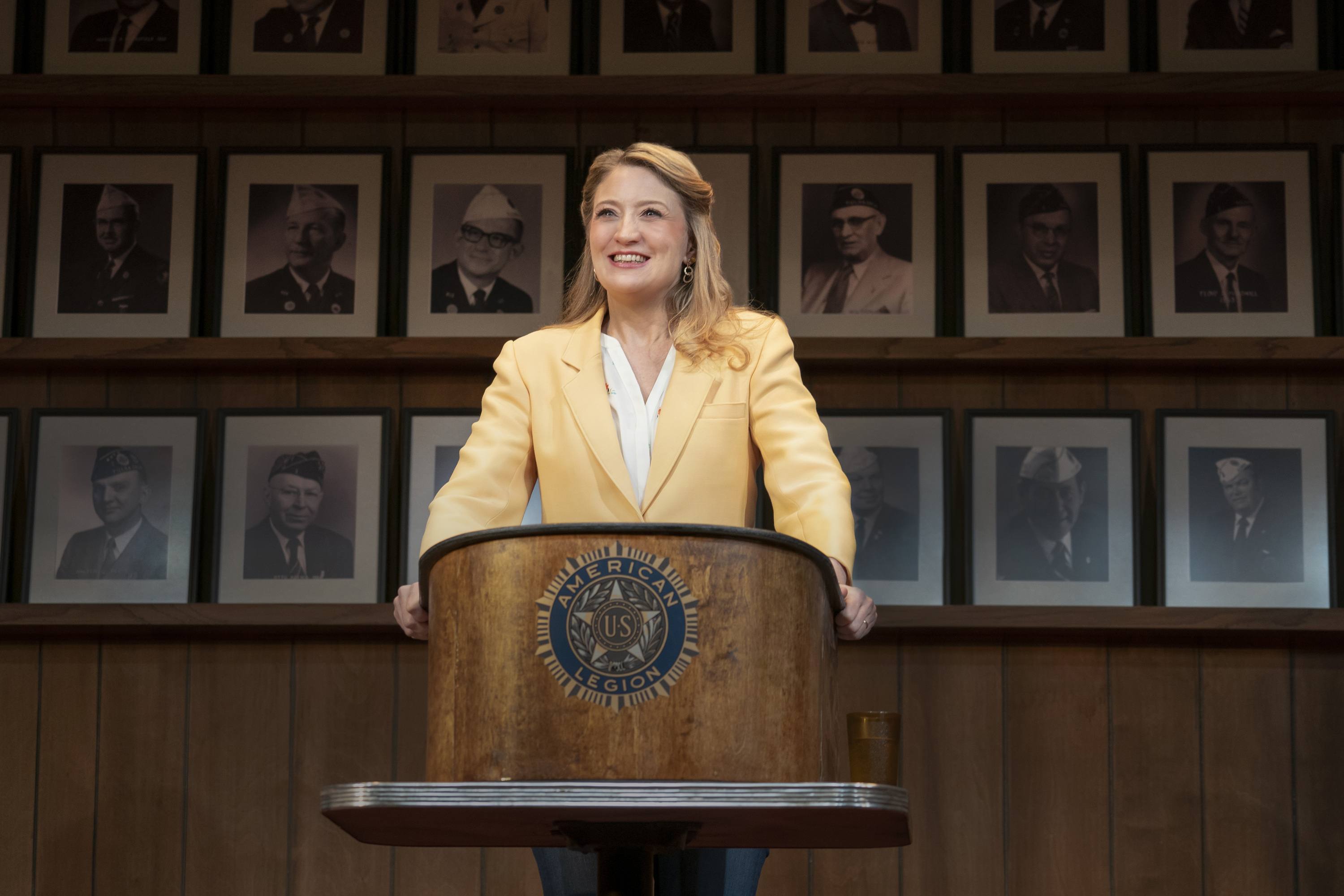 What the Constitution Means to Me | Photograph: Joan Marcus
Aunt Dan and Lemon
Although Wallace Shawn is best known for his adorable persona as a character actor ("Inconceivable!"), he is cherished by theater fans as the author of smart, dark and menacing stage works. In this edition of its Reunion Reading Series, the New Group revisits its 2003 revival of Shawn's exceptional 1985 political drama Aunt Dan and Lemon, which slyly confronts the seductiveness of inhumanity and fascism. The formidable Kristen Johnston plays the Ayn Randian Aunt Dan and Lili Taylor is her painfully malleable young mentee, Lemon; they are are joined by nearly the entire original cast of Scott Elliott's production, including Marsha Stephanie Blake, Melissa Errico and Maulik Pancholy. "It resonated so much more with me now," Johnston told me recently. "Aunt Dan was basically the original MAGA. When we did it 17 years ago, it felt so far away, I never could've imagined we'd be here only two decades later. Terrifying, but it makes the play even that much more significant." Aunt Dan and Lemon is available through November 29 along with its companion piece, Shawn's dystopian Evening at the Talk House.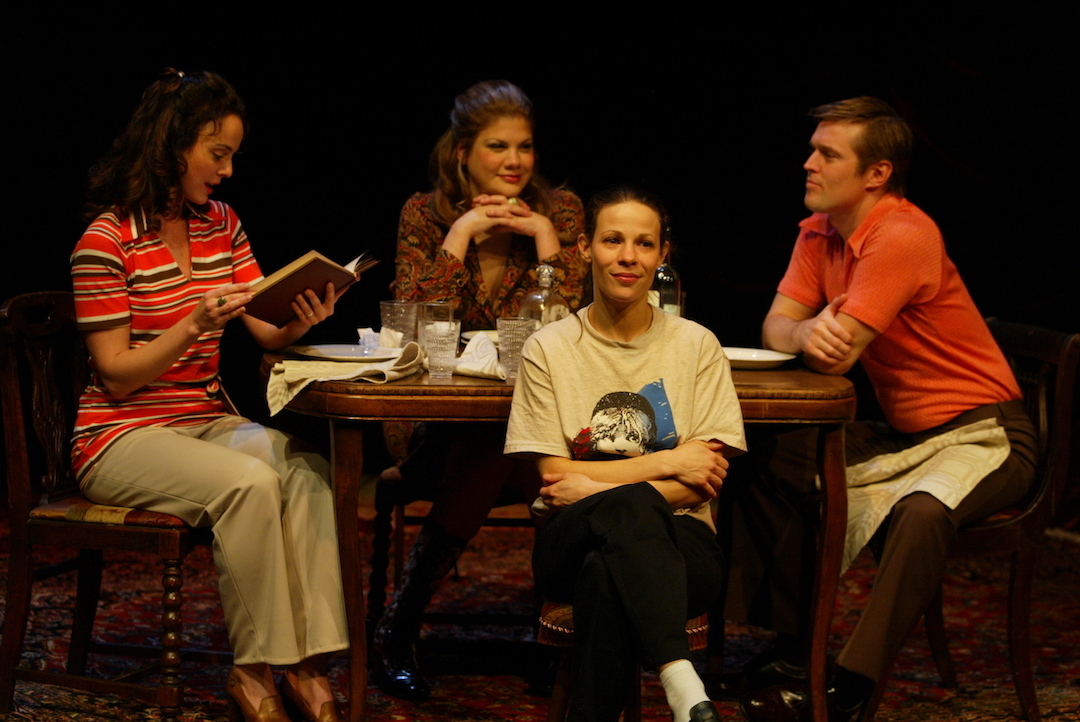 Aunt Dan and Lemon | Photograph: Carol Rosegg
Russian Troll Farm: A Workplace Comedy
TheaterWorks Hartford and TheatreSquared join forces with the docutheater troupe the Civilians, one of NYC's essential companies, for a digital production of Sarah Gancher's original comedy (yes, comedy) about the kind of international internet chicanery that has helped make politics and social media such a cesspool in recent years. Inspired by transcripts of operations by the real-life, Russia-financed Internet Research Agency, the multimedia show is codirected by Jared Mezzocchi and Elizabeth Williamson and was performed live for five successive nights by a cast that includes Danielle Slavick, Mia Katigbak, Haskell King, Ian Lassiter and Greg Keller. It is now available on demand through November 15.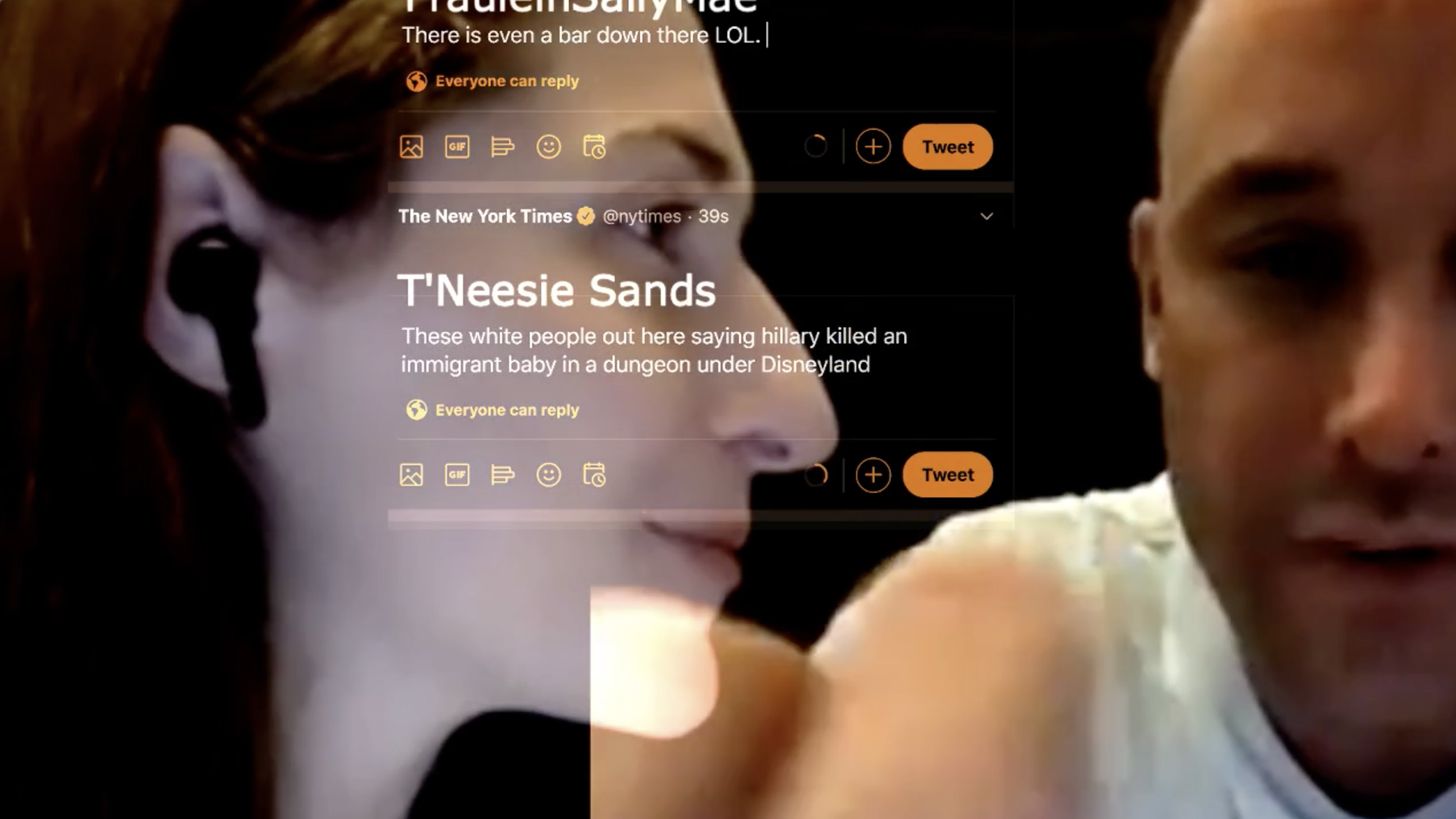 Russian Troll Farm: A Workplace Comedy | Photograph: Courtesy of the artist
Circle Jerk
Charles Ludlam's seminal Ridiculous Theatrical Company is a prime inspiration for Michael Breslin and Patrick Foley's scrappily epic Circle Jerk, a riotously inventive satirical farce about white supremacy in the gay community. Making clever use of multiple cameras, digital culture and quick costume changes, Breslin and Foley streamed their show live from Brooklyn's MITU580, joined by fellow performer Cat Rodríguez and codirector Rory Pelsue; a recorded version of their live performance is now available on demand through November 7.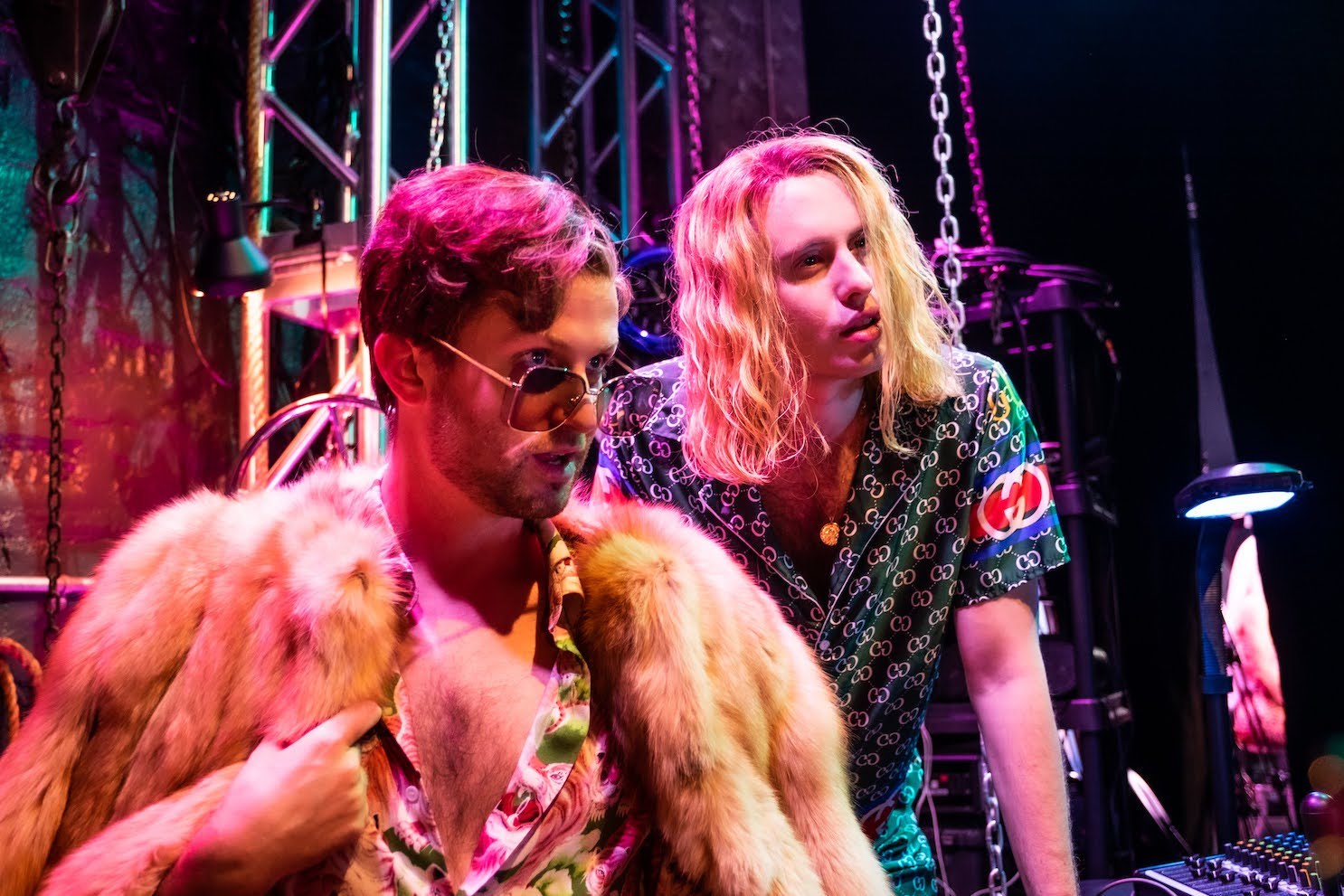 Circle Jerk | Photograph: JJ Darling
Hamilton
No stage musical in decades has had the pop crossover reach of Lin-Manuel Miranda's 2015 masterwork Hamilton, which earned Miranda a Pulitzer Prize, and Disney+'s filmed version of the show's original Broadway production has bumped the show to an even higher level of mass-culture permeation. As we wrote when it premiered, Hamilton's hip-hop-infused, multiethnic depiction of the founding fathers really is everything: a drama, a comedy, a romance, a character study, a spectacle, a lesson, a statement, a war story and a historiographical critique. If you somehow haven't seen Hamilton yet, this would be a good time to revisit its mixture of sadness and hope about America; if you have, this might be a good time to see it again.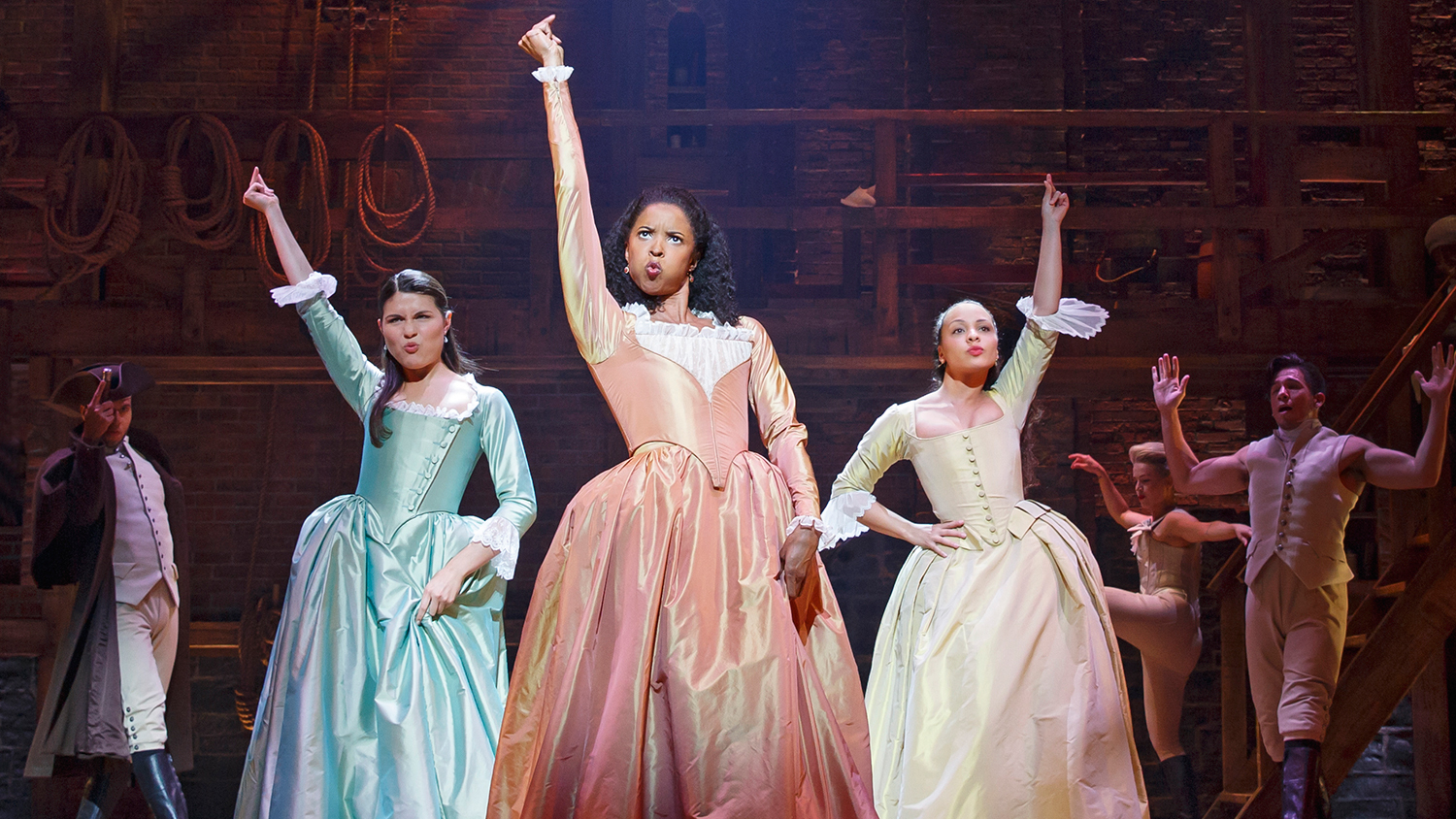 Hamilton | Photograph: Joan Marcus
Most popular on Time Out
- Here's how to track your mail-in ballot this year in NYC
- What you need to know about New York's stricter travel restrictions
- A massive mural featuring 20,000 of Trump's lies has been installed in Soho
- Incredible reactions to AOC's re-election in NYC
- The 101 best sex scenes of all time
Want to know what's cool in the city before your friends do? Sign up to our newsletter for the latest and greatest from NYC and beyond.