The very best burritos in NYC
Chow down on some of the best burritos in NYC, found in top-notch Mexican digs and cheap fast-casual joints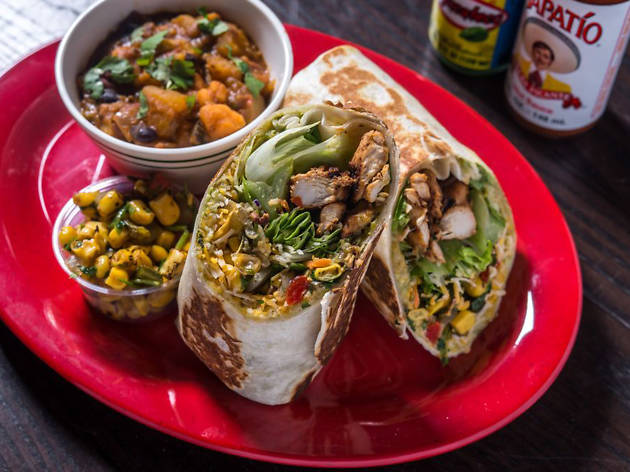 For late-night cravings or lunch-break munchies, the best burritos in NYC are the belly-stuffing cheap eats of our dreams. Head to sit-down Mexican restaurants or a casual takeout joint to devour the city's top burritos, filled with savory meat, veggies and spiced rice rolled in a soft tortilla wrap. And yes, you always want to add guacamole to that.
RECOMMENDED: Full guide to the best restaurants in NYC
Heading out for Taco Tuesday?
The best tacos NYC has to offer include tried-and-true al pastor fold-ups and an off the menu deep-fried creation