The best Korean BBQ in NYC
Fire up the grills for the best Korean BBQ at the city's finest do-it-yourself Asian meat meccas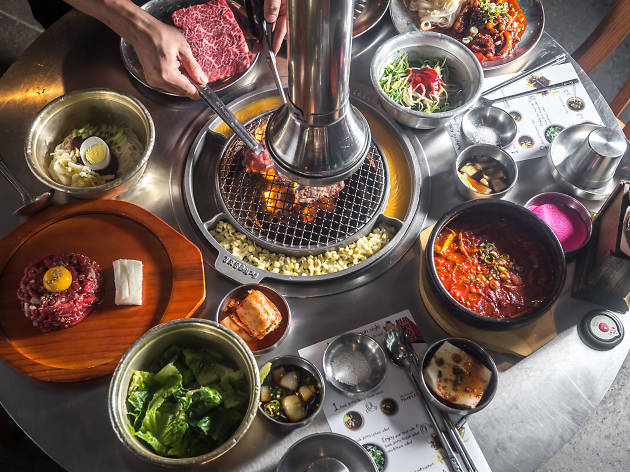 Unlike its Deep South counterpart, the best BBQ at Korean restaurants requires diners to season and cook their own meats before eating. The fun, shareable nature of this tradition—which usually comes with boozy soju (distilled rice liquor)—has made it a popular group dining affair. From a swanky spot on the 39th floor of a Koreatown skyscraper to a 24/7 Flushing, Queens standby, this is the best Korean BBQ NYC has to offer.
RECOMMENDED: Find more of the best restaurants in NYC
Find even more affordable eats in NYC
Fill up your belly without emptying your wallet with this guide to the best cheap eats in NYC. You're welcome.