The best Whole30 dishes at NYC restaurants
We asked experts to weigh in on the best Whole30 dishes at NYC restaurants, so you don't have to be stuck eating at home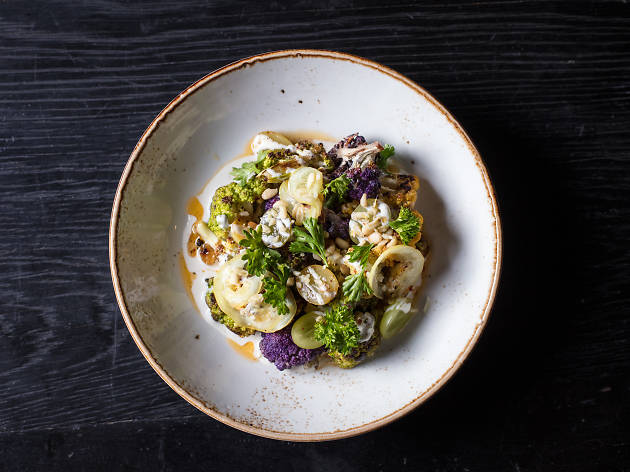 You've hit the groove of your New Year's resolution and you want to keep it going, or a you're planning an epic beach trip in a couple of weeks, or you just want to try this whole "healthy" thing, but you're not ready to go vegan. Whatever it is, we know you've been dabbling in Whole30. For just one month, the program requires you to cut out unprocessed foods (buh-bye sugar, bread, dairy, alcohol—and more) to boost energy and re-boot your system. But don't fret! It doesn't have to mean the end of dining out. We've asked members of the official Whole30 team not only to tell us some of their favorite Whole30-approved dishes in NYC restaurants, but also to certify ones that looked delicious to us as well. Happy dieting.
RECOMMENDED: Full guide to the best dishes in NYC
Whole30 dishes in NYC restaurants
You'll find an impressive collection of fish packed into the ice bar at this stylish Hellenic haunt. Fruits of the sea include all manner of Mediterranean species (sargo, pageot and loup de mer), along with a range of tentacled delights. The preparation is classic Greek—all creatures are grilled, with olive oil, herbs, lemon and capers. Warning: Since it's priced by the pound, a prize catch can lead to a hefty bill.
What to order: Grilled lamb chops with steamed potatoes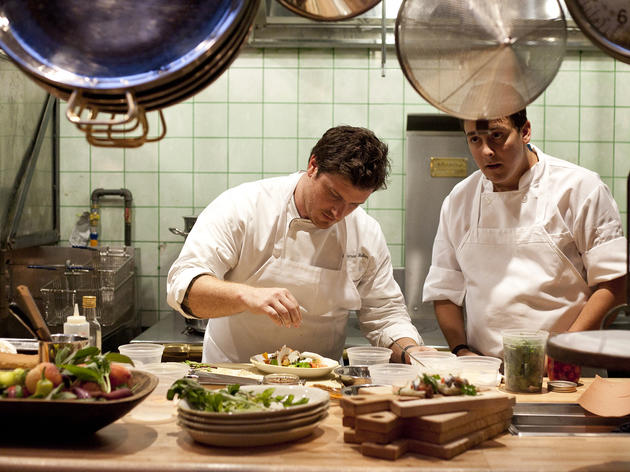 Tertulia is the sort of easy taberna you might stumble upon during a road trip through northern Spain, somewhere between San Sebastián and Gijón, perhaps, thinking not much initially of its rustic food and interiors, only realizing later the impression they've left. Its overall aesthetic harks back to a time before Spanish cuisine's avant-garde shift. The nostalgic dining room, with its arched wine-cellar ceiling, oak booths and scuffed white brick walls, is so convincingly weathered, you'd think the place had been open for decades.
What to order: Any of the blackboard specials. According to the Whole30 team, your waiter will be able to guide you.
It used to be, the only time you heard New Yorkers mutter words like cleanse and raw, it was after a rough Friday night. But juice diets and caveman cuisine are increasingly part of the average Gothamite's diet, as evidenced by Hu Kitchen, a bi-level Union Square market dedicated to "pre-industrial and pre-agrarian" fare. Founded by health-conscious siblings Jordan Brown and Jessica Karp (who formerly worked in real estate and finance, respectively), the market features various sections serving prepared and fresh foods.
What to order: Wild meatloaf with a side of charred broccoli and root vegetable mash