Heads up! We're working hard to be accurate – but these are unusual times, so please always check before heading out.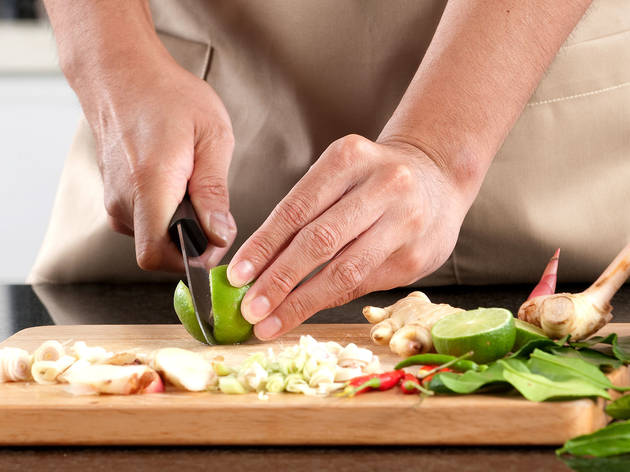 10 NYC classes that will help you keep your New Year's resolutions
Want to get in shape or learn a new skill in 2018? These classes in NYC will give you a head start.
After the garbage fire of a year that was 2017, we're all ready for a little rebirth and renewal. Why not make this the year when you finally stick to your New Year's resolutions? You just need a little help, like the expert advice and instruction you'll receive in these NYC classes. If you want to break up with Seamless once and for all, enroll in one of the many cooking classes in NYC. Ready to burn off all those Christmas cookie calories? Consider joining one of the gyms and health clubs in New York or finding a workout class that works for you. Those looking to add a new skill to their resume might want to check out language classes in NYC or other professional development courses. Whatever you want to work on in 2018, there's a class in NYC to help you accomplish your New Year's resolution.
RECOMMENDED: Full guide to classes in NYC
If you resolved to eat healthier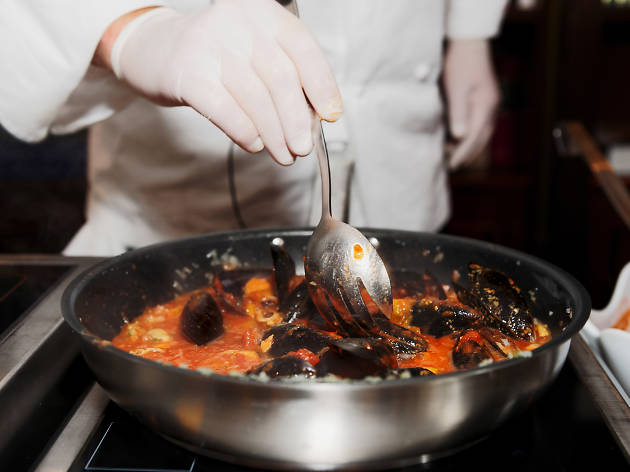 Photograph: Shutterstock
Get a crash course in cooking for several different dietary restrictions—gluten-free, dairy-free and sugar-free—in this two-hour class at the Brooklyn Kitchen. The menu includes several high-protein, nutrient-dense recipes that will keep you satisfied and energized for hours. Whether you're ready to go vegan, start meal prepping or just want to know what to cook for your one gluten-free friend, this cooking class has got you covered. $100
If you resolved to add to your resume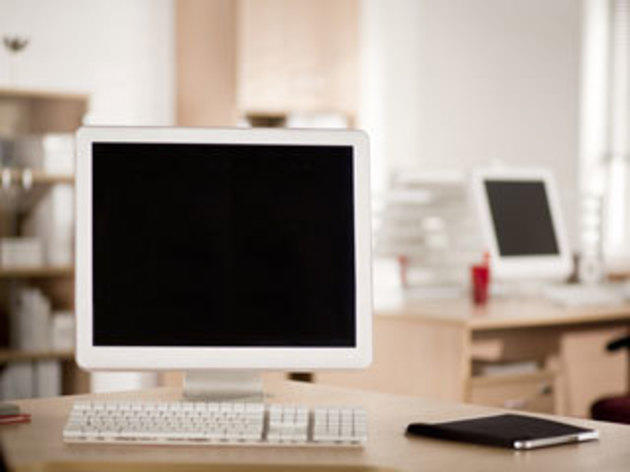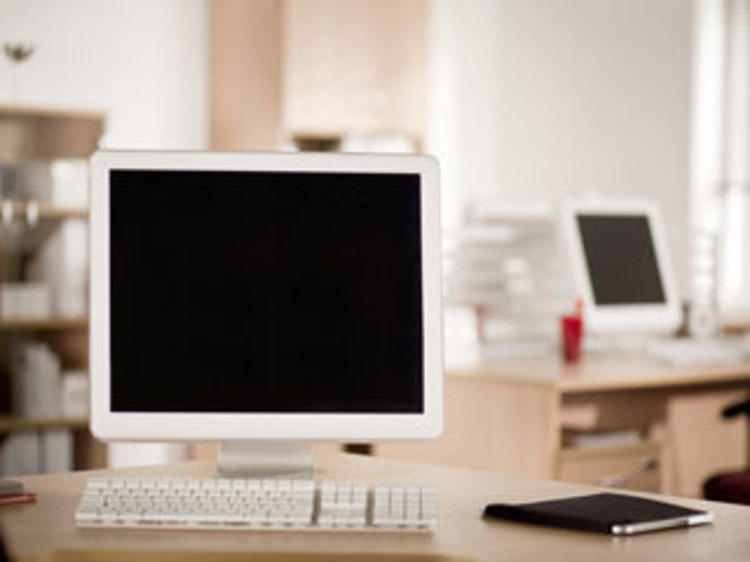 Photograph: Shutterstock
As all industries become more and more tech-savvy, web development skills become more useful to any job. Add the in-demand skills of HTML and CSS to your toolkit by signing up for this three-hour crash course at Noble Desktop. You'll cover the basics of hand-coding web pages, including div tags, creating links and adding images. Even if you're not ready to build your first site by the end of it, you'll at least be able to converse with your tech department a little more easily. $50
If you resolved to de-stress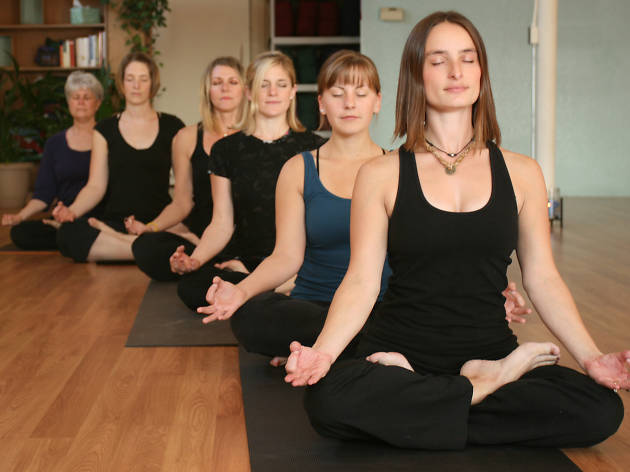 Photograph: Courtesy CC/Flickr/Andrea Parrish - Geyer
In the age of push notifications and near-constant breaking news, it's not always easy to relax. Learn how to create a regular meditation practice that works for you at the Three Jewels. Taking the time to stop, clear your mind and concentrate on your breathing can be transformative for your mental health. The longer you stick with it, the easier meditation becomes. $15
Photograph: Courtesy CC/Flickr/Andrea Parrish - Geyer
If you resolved to learn a new language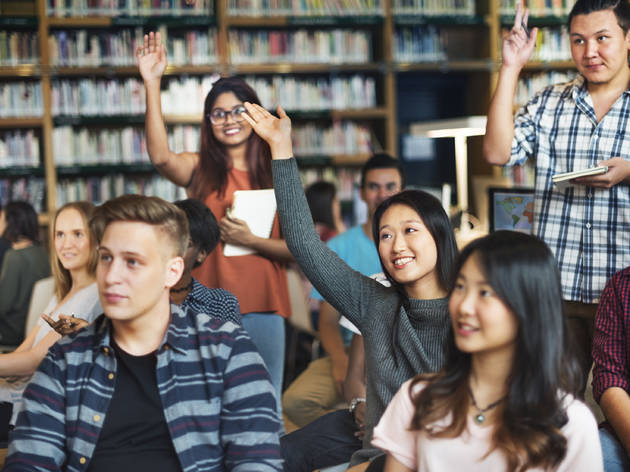 Photograph: Shutterstock
Spanish for Total Beginners
Take the first step toward that Mexico City trip of your dreams by signing up for an introductory Spanish class at ABC languages. You'll cover sentence structure, grammar and basic vocabulary—everything you need to order dinner or ask for directions. Choose between 6, 8 or 12 week sessions, depending on what works best for your schedule. $275
If you resolved to put your new camera to good use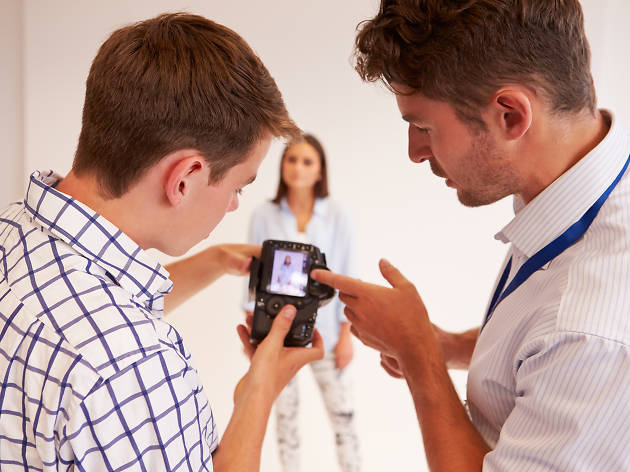 Photograph: Shutterstock
Crash Course: Camera Basics
So you got a fancy digital camera over the holidays, but don't know what any of the buttons or dials mean. Get out of auto mode with this workshop at BKC Brooklyn Central. The instructor will walk you through all the buttons and explain the different modes before teach you to read your light meter and control exposure. You'll be shooting frame-worthy photos in no time. $75
If you resolved to finally get in shape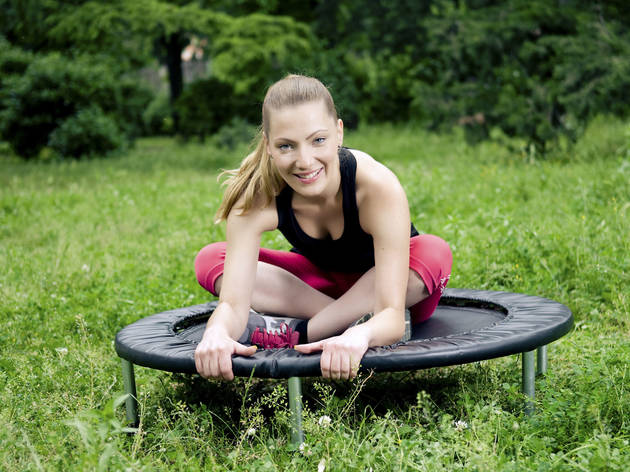 Photograph: Shutterstock
If you can't find a workout you enjoy at least a little bit, you won't go back. It's just human nature: We don't like things that aren't comfortable. Instead of the usual gyms and spin classes, try something a little different—like a trampoline fitness class. You'll be bouncing, squatting and lunging all over the place in this high-energy routine. Fun as it sounds, this workout is still sure to leave your muscles aching the next day. $30
If you resolved to start your side hustle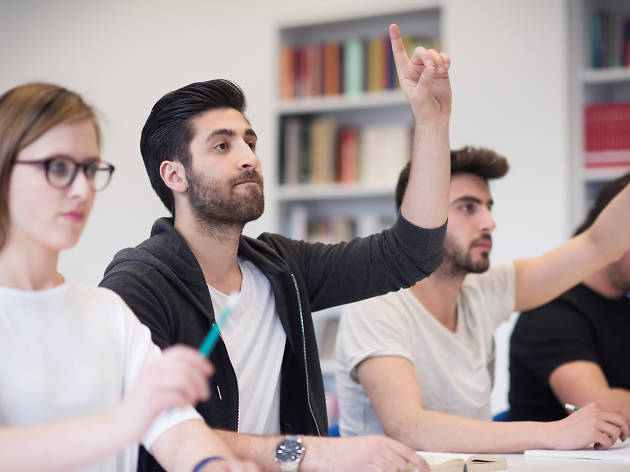 Photograph: Shutterstock
How to Start a Small Business: The Nitty-Gritty Basics
Got a brilliant idea for a groundbreaking invention or time-saving service? Turn your entrepreneurial dreams into a reality with the information you'll learn in this business development training at Brooklyn Brainery. You'll start small with your business plan, legal structure, bookkeeping and permits—all the basics you need to get your side hustle off the ground. $70
If you resolved to pick up a new hobby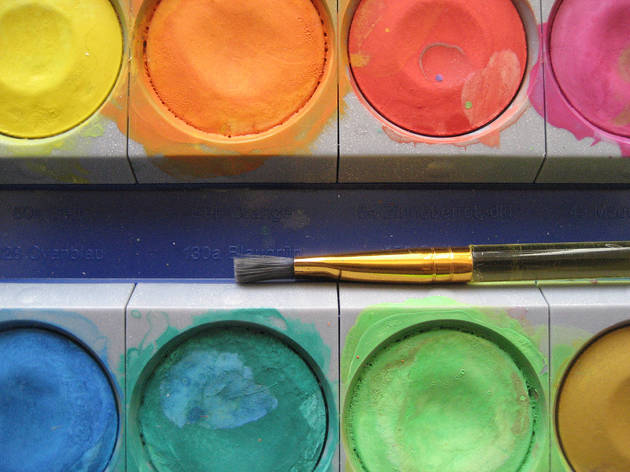 Photograph: Courtesy CC/Flickr/Dominick
Get in touch with your creative side in a watercolor class at the Village Workshop. No matter if you haven't picked up a paintbrush since second grade: The instructor will help you set up your color pallette and master the wet-on-wet technique. Even if you don't discover any hidden artistic talents, it's a great stress reliever. $50
Photograph: Courtesy CC/Flickr/Dominick
If you resolved to learn to cook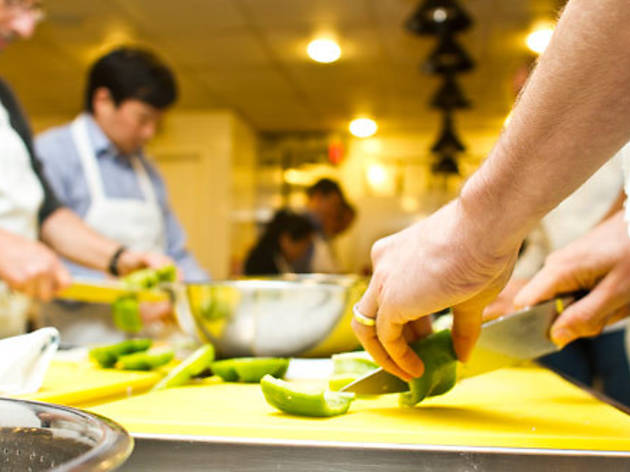 Photograph: Caroline Voagen Nelson
Knowing your way around a knife is perhaps the most important skill for any cook to have. First of all, it's downright dangerous for a novice to handle a sharp knife. Plus, without the ability to chop, slice, mince and dice, you won't be able to make much of anything. Learn the basics in this three-hour class at the Natural Gourmet Institute. $120
If you resolved to finally write your novel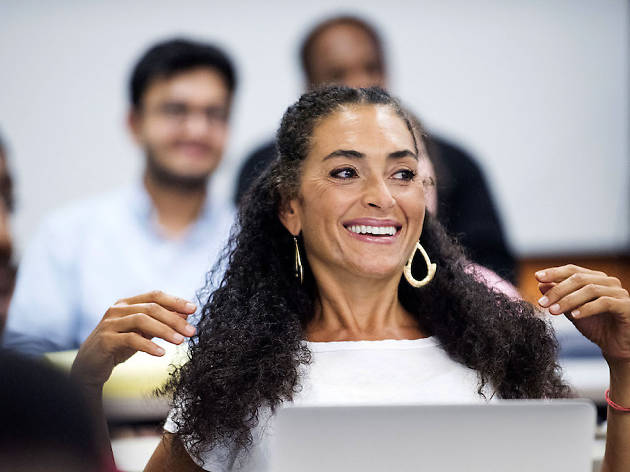 Photograph: Courtesy Gotham Writers Workshop
Coming up with a great idea for a book is one thing. Finding the determination to actually sit down and write (and write, and write, and write) is another. Get the practice you need in a Write In at Gotham Writers' Workshop. Each session begins a brand new writing prompt. Then, you have 45 minutes to write before the instructor gives out the next prompt. That's it: No critique or pretention, just all the exercise your mind needs to get in the habit of writing. $20
Looking for more classes in NYC?
Watch out, Martha: There's going to be a new domestic goddess (or god) in town after you take some of these DIY classes