The best vegan and vegetarian restaurants in NYC
The best vegetarian restaurants, cafés and bakeries for meat-free natural, organic and raw food in NYC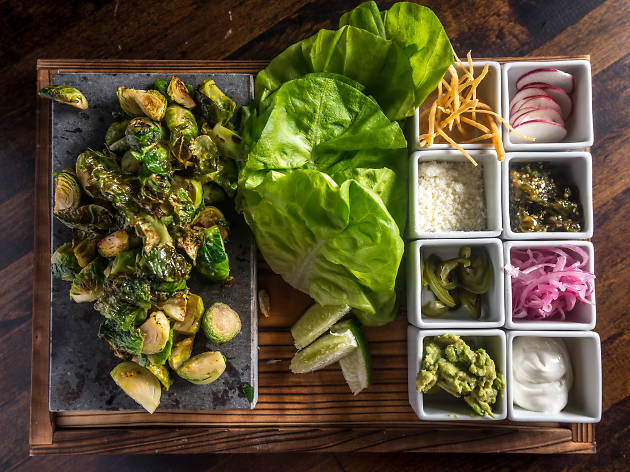 Vegetarian food isn't hard to come by in New York, if you know where to look. Meat may dominate menus around town, but there are plenty of healthy restaurants, cafés and bakeries that specialize in meatless food. Check out our list of the best vegan and vegetarian restaurants restaurants in NYC, from Indian food buffets to high-concept cooking. Did we miss your favorite? Join the conversation in the comments. Do you want more great stories about things to do, where to eat, what to watch, and where to party? Obviously you do, follow Time Out New York on Facebook for the good stuff.
RECOMMENDED: See more of the best restaurants in NYC
Best vegan and vegetarian restaurants
See the best vegetarian restaurants in America
Herbivores, rejoice! The growing ranks of superb vegetarian restaurants across the country means you need never settle for a steamed-vegetable platter again.
Read more