The best healthy restaurants in NYC
Forget limp lettuce—these resolution-friendly menus at healthy restaurants cut the calories but keep the yum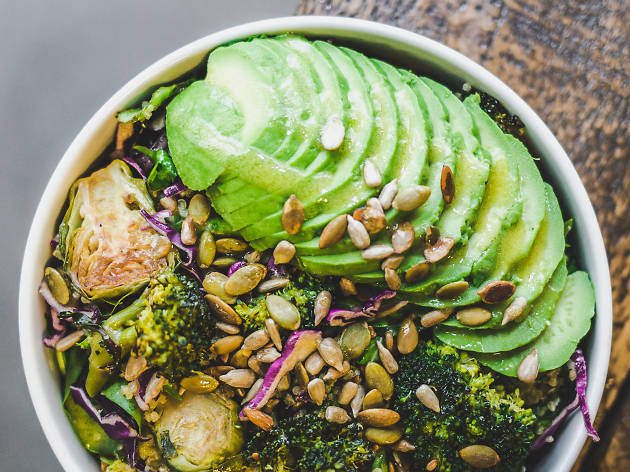 We get it: Keeping New Year's resolutions can be tough. Hell, choosing so-called healthy plates over decadent dishes and snackable cheap eats is downright torture. But this year, we found the best New York restaurants to keep your goals on track so you can ditch the kale salad and chow down on better-for-you brunch or border-crossing take-out instead.
RECOMMENDED: See all of the best restaurants in NYC
A popular healthy restaurant we welcomed it into Time Out Market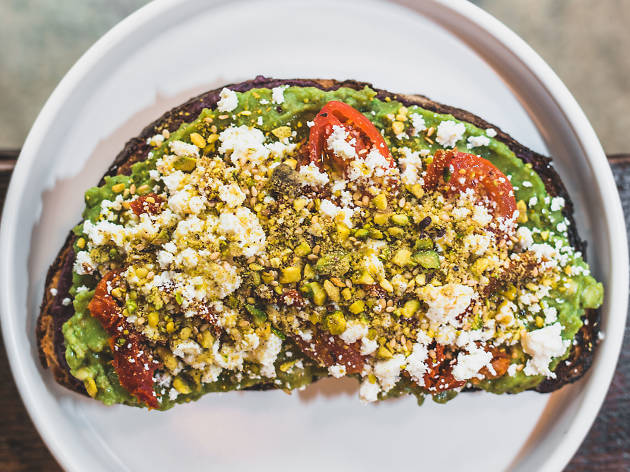 Restaurants, American creative
Avocados are a true commodity for the millennial generation, taking priority over rent money or any other basic food group. Naturally, they've hit every menu, being stretched so much further than the typical bowl of guac. Avocaderia takes this love of the fruit to new heights creating a fast-casual concept that has avocado in every dish. And while it may just seem like a timely gimmick, we've fallen in love with this healthy eatery for uncomplicated toasts and bowls that give us a reprieve from our sad desk lunches. The restaurant has enjoyed a great deal of buzz since opening in Sunset Park's Industry City, enough to enable it to open another location at a Chelsea Terminal Warehouse. But that's just the tip of the iceberg.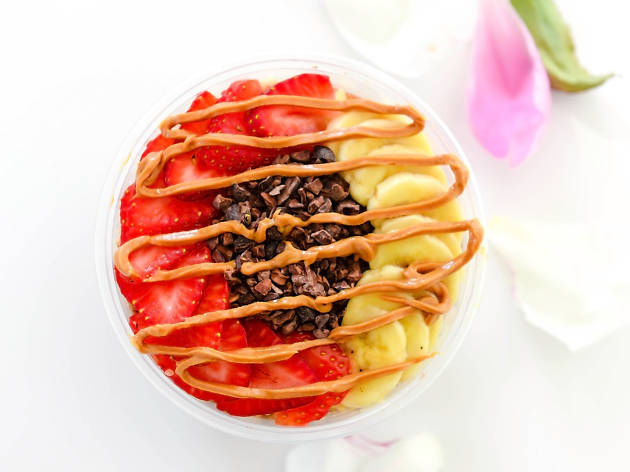 If you're looking for a spot to refuel before taking a stroll across the Brooklyn Bridge, we suggest hitting up Loco Coco for a power-up. Cofounded by CEO Max Alcobi, Loco Coco is focused on delicious plant-based bites that use a Technicolor array of tropical fruits. Whether you're in the mood for the Purple Rain acai bowl, the Enter the Dragonfruit parfait or the magical blue latte, the healthy eatery delivers food that's good for your body while still letting you live your life out loud.