Restaurant Week in NYC guide
The twice-annual Restaurant Week in NYC offers bargain meals at almost 400 restaurants in New York City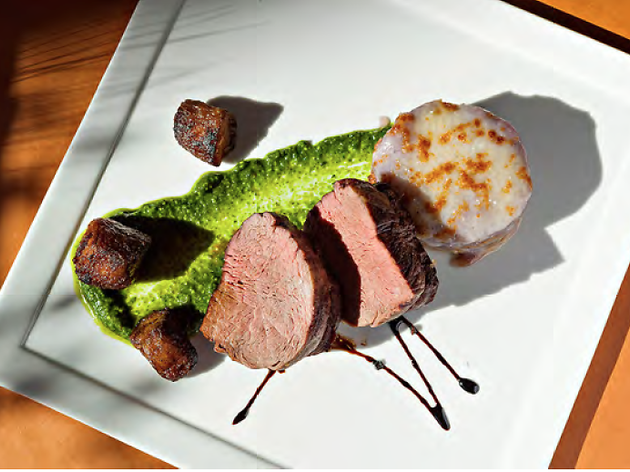 Every summer and winter, Restaurant Week returns with dining deals at some of the best restaurants all over New York. From trendy newcomers to top-notch hotel restaurants to some of the city's best fine-dining restaurants, the three-week event draws bargain-hunting New York diners to try out and revisit old favorites serving cheap eats.
What is Restaurant Week in NYC?
Restaurant Week is a seminannual promotional event produced by NYC & Company, where more than 360 restaurants offer two-course pre-fixe dining deals for lunch ($26) and three-course dinner deals ($42).
When is Restaurant Week in NYC?
This year's winter session will run from January 21st through February 9th. Reservations open on January 8th.
Restaurant Week Winter 2020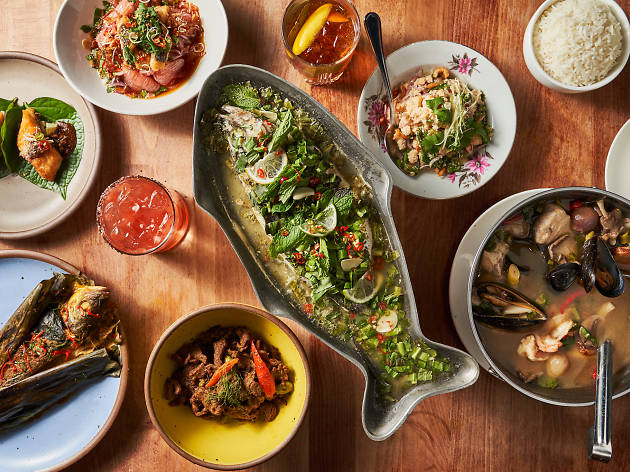 Restaurant Week is back for winter 2020 with Fish Cheeks, Riverpark and more
January is a slow time for Broadway (check out Broadway Week!), hotels and many of our favorite restaurants. Enter Restaurant Week and its return for winter 2020, running from January 21st through February 9th. The bi-annual event features hundreds of restaurants across all five boroughs and is a great way to try some of New York's fine dining destinations. We've selected some of our favorite spots where you can sample an array of dishes and have fun doing so. At all of the following spots, you can expect limited-time, pre-fixe menus that give you plenty of wiggle room for experimentation. Reservations will be taken starting January 8th. At all the following participating restaurants, deals run as follows: Mon-Fri: Lunch - $26 Mon-Fri: Dinner - $42 Sun: Brunch/Lunch - $26 Sun: Dinner - $42 Red Rooster Cuisine: Southern Why go: Celebrated chef Marcus Samuelsson's homage to Harlem with hearty comfort foods. Menu highlights: Deviled eggs with black eyed peas mayo, a Junteenth-inspired noodle soup and the yardbird with succotash and gravy.  Barbounia Cuisine: Mediterranean  Why go: A warm environment outfitted with ivy, throw pillows and candlelight near Union Square.  Menu highlights: Lamb shoulder shawarma, wild salmon ceviche and roasted beet hummus.   Junoon  Cuisine: Indian Why go: Experimental Indian dishes that get cooked in a fire pit, on stone and in cast-iron.  Menu highlights: Lobster tandoori, Cornish hen with pomegranate and lamb shoulder with papay
Archive coverage of Restaurant Week in NYC