NYC Restaurant Week® guide
The twice-annual NYC Restaurant Week® offers cheap dining deals at more than 380 restaurants in New York City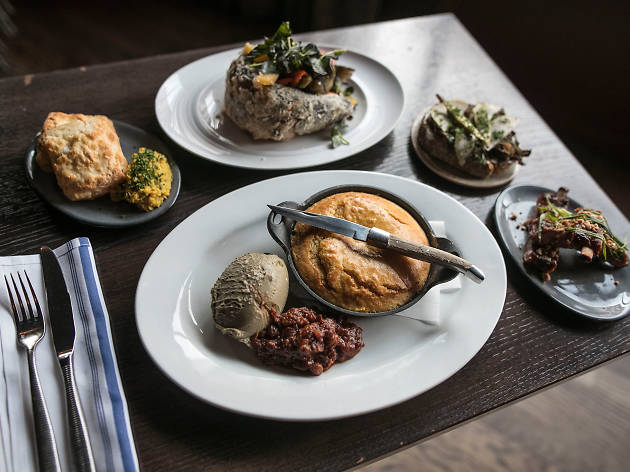 Every summer and winter, NYC Restaurant Week returns with dining deals at restaurants all across New York. From trendy newcomers to top-notch hotel restaurants to some of the city's best fine-dining restaurants, the four-week event draws bargain-hunting New York diners to try out and revisit old favorites serving cheap eats.
What is NYC Restaurant Week?
NYC Restaurant Week is a seminannual promotional event produced by NYC & Company, where more than 380 restaurants offer three-course pre-fixe dining deals for both lunch ($29) and dinner ($42).
When is NYC Restaurant Week?
The summer session will run from Monday, July 24, 2017, through Friday, August 18, 2017. Reservations open Monday, July 10, 2017.
Book a restaurant for NYC Restaurant Week
NYC Restaurant Week Summer 2017
Archive coverage of NYC Restaurant Week