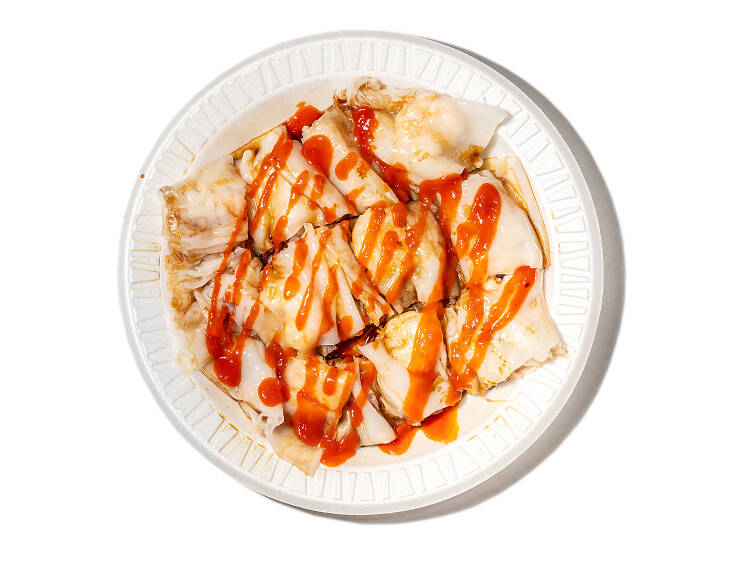 Photograph: Noah Fecks
You can find rice rolls on dim sum menus and carts dotting Chinatown's crowded streets. But Joe's Steam Rice Roll sells our top cheong fun, the wide, translucent rice noodles filled with meat (pork, beef and shrimp are most common). Until recently, you had to squeeze into a narrow mall in Flushing to get a paper plate teeming with the springy noodles doused in sweet soy sauce. Fortunately, there's now an additional hip Canal Street Market location.
Chinatown • Flushing • East Village (instagram.com/steamriceroll). $6.