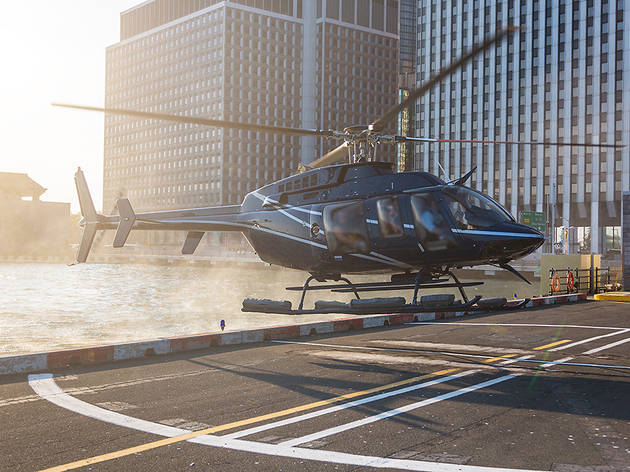 The most over-the-top date ideas in NYC
Sweep your love off his or her feet with one of these over-the-top date ideas in NYC
Anniversaries, birthdays, first dates, Saturday nights: Whatever the occasion, these over-the-top date ideas in NYC are guaranteed to wow your special someone. You can't beat the classics, like an extravagant dinner at one of the city's best restaurants or the royal treatment at one of the most romantic bars. Of course, thinking outside the box can be fun, too—they'll never expect you to whisk them away on a helicopter tour or private yacht. Picking up some roses from one of the best flower shops in NYC probably wouldn't hurt, either.
RECOMMENDED: Full guide to date ideas in NYC
Over-the-top date ideas in NYC
Treat your S.O. like the VIP he or she really is with an EmptyMet Tour. This small group tour gives you exclusive access to the museum before it opens for the day. The early morning light streaming into the deserted galleries is truly incredible to behold, and spending a quiet moment in front of the Temple of Dendur is so worth the early wake-up call.
Settle into the plush leather seats at this Flatiron lounge and prepare to be spoiled. Once you've made your selection from the list of classic cocktails, just press a button on the wall for service. To make the experience all the more romantic, just lower the sheer, veil-like curtains around your candlelit booth. Pro tip: There's usually a wait at this exclusive spot, so make sure to snag a reservation if you really want to impress your date.
There's a reason why horror films make excellent date movies: Getting a little freaked out is the perfect excuse to put your arms around someone special. Take that concept to the next level and book a session at Escape Games for your next date. You'll have to put your heads together to find the way out of a mysterious laboratory, out-of-control spaceship or criminal underworld, depending on which scenario you choose.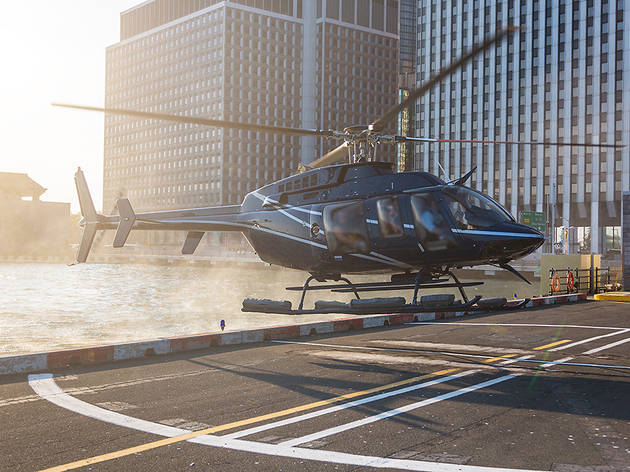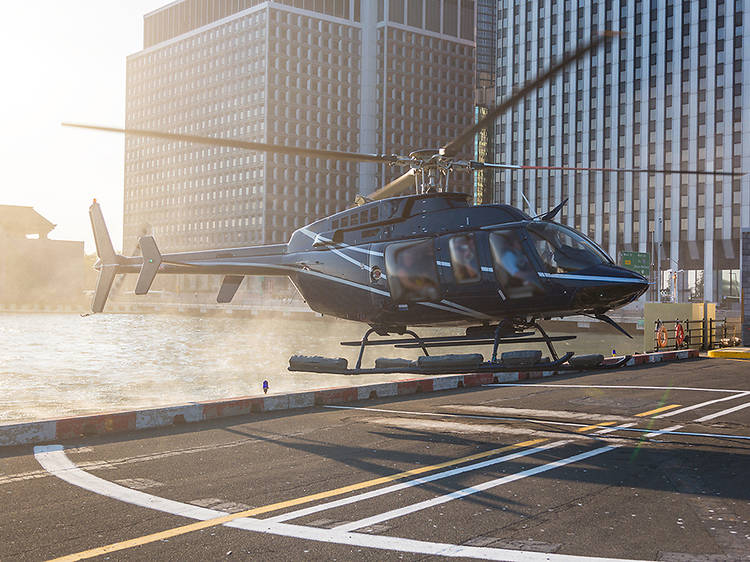 Photograph: Shutterstock
Soar over New York City on a helicopter tour
Shock and awe your date with a bird's eye view of all five boroughs on this helicopter tour of the Big Apple. You'll spy the Statue of Liberty, Chrysler Building, Central Park, the Brooklyn Bridge and countless other iconic landmarks. It's an adrenaline rush that will only bring the two of you closer.
Nothing says "I love you" quite like reservations at the world's best restaurant. Go all out with the 8 to 10-course tasting menu for $295 per person. (A cheaper version is available at the bar for a mere $155 per person.) The seasonal, hyperminimalist menu changes regularly, so no two meals at Eleven Madison Park will be the same. A word to the wise: It's best to plan this date a month in advance, since reservations fill up incredibly fast.
There's something undeniably romantic about cooking a gourmet meal at home for your S.O. If, like most New Yorkers, your idea of home cooking is heating up a frozen entree from Trader Joe's, it's time to step your game up with a class at the Institute of Culinary Education. ICE hosts dedicated cooking workshops for couples in everything from homemade pizza to sushi. Plus, most classes come with unlimited beer or wine!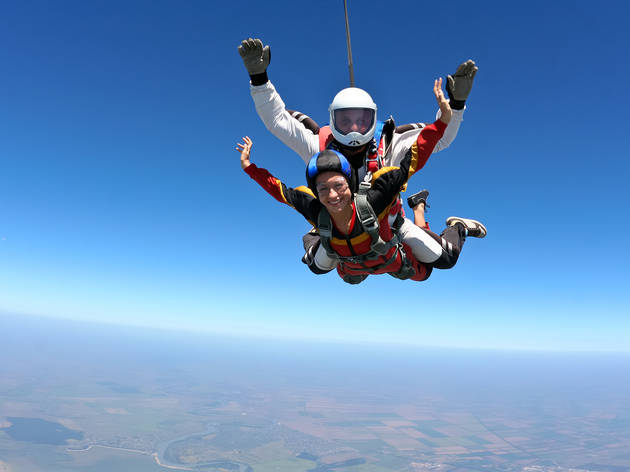 Photograph: Shutterstock
Cross skydiving off your bucket list
Would you go to the ends of the earth for your love? How about jump out of a plane? Book two one-way tickets to 10,000 feet above New York City for your first skydives as a couple. After half an hour of training on the ground, you take off and get ready for your tandem dive with a North East Skydive instructor. There's nothing like the adrenaline rush of your first freefall!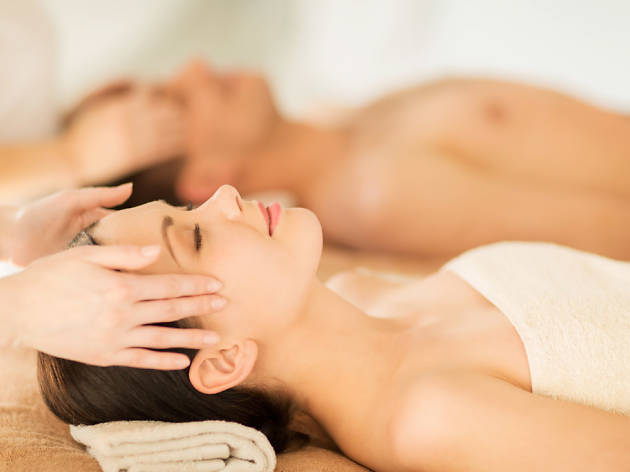 Photograph: Courtesy Shutterstock
Pamper yourselves with a couples aromatherapy massage
If your partner isn't the type to treat themselves, surprise them with a relaxing spa treatment for two. An aromatherapy massage at The Couples Spa is just the ticket. The masseurs use lavender essential oil during your deep tissue or Swedish massage to soothe your worries along with your stiff muscles.
The standard dinner-and-a-movie date can seem so pedestrian. Add a little more romance to the formula by renting out a full theater for your next movie date. The private theaters at Anthology Film Archives in the East Village come with the services of a projectionist and theater manager, so all you have to do is request the film you'd like to see. Might we suggest your sweetheart's favorite movie?
The girl who has always dreamed of receiving a little robin's egg blue box of her own will swoon over the opportunity to share a meal inside one. Everything inside Tiffany's signature cafe comes in its signature color: the walls, the chairs, even the china. Follow Holly Golightly's lead and stop by for breakfast. For even more romance, take your date downstairs to the showroom after breakfast to pick out something sparkly.
Show more
Looking for more date ideas?
You'll really stand out from the pack after taking your boo on one of these quirky outings