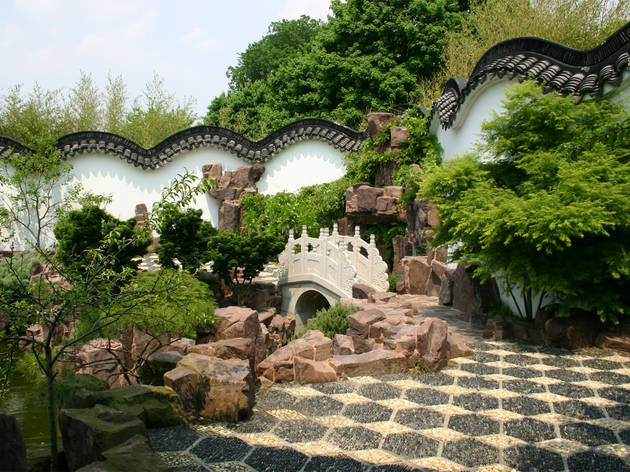 The most unique date ideas in NYC
Why settle for the standard dinner and a movie when you could try out one of these unique date ideas?
Grabbing a drink might be fine for the first time you go out with someone, but second, third or fourth dates call for some much more unique date ideas. You'll really stand out from the pack after taking your boo on one of these quirky outings. Our list includes plenty of romantic things to do, cheap date ideas and even a few indoor activities, in case the weather doesn't cooperate. And if things go really well, you might want to make reservations at one of the most romantic restaurants in NYC for your next date. Consider this the perfect excuse to ask that special someone out.
RECOMMENDED: Full guide to date ideas in NYC
Unique date ideas in NYC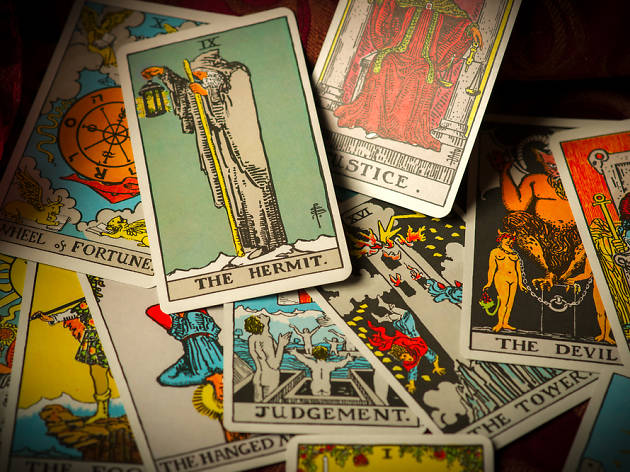 Photograph: Shutterstock
Tap into your intuition in a Tarot 101 class
Is a long-term relationship in the cards? You might just find out in this tarot-reading class. "Urban shaman" Donna Henes will walk you through the basics of the cards and help you tap into your inner wisdom. Since she always ends the class with a mini reading for each participant, you might just learn something new about your S.O., too. $60 per person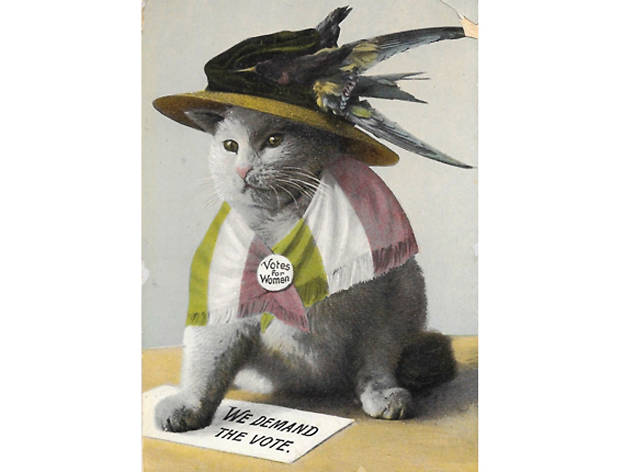 Photograph: Courtesy Museum of Interesting Things
Peep the exhibits at the Museum of Interesting Things
All the big museums in the city—the Met, MoMA, the Whitney, the Guggenheim—will be crawling with tourists on any given weekend. Instead, check out the appointment-only Museum of Interesting Things, one of the few attractions in New York that still feels hidden. Set up a private tour of its collection of antique toys, bizarre inventions, ancient scientific equipment and other oddities—it's definitely one to remember. $15 per person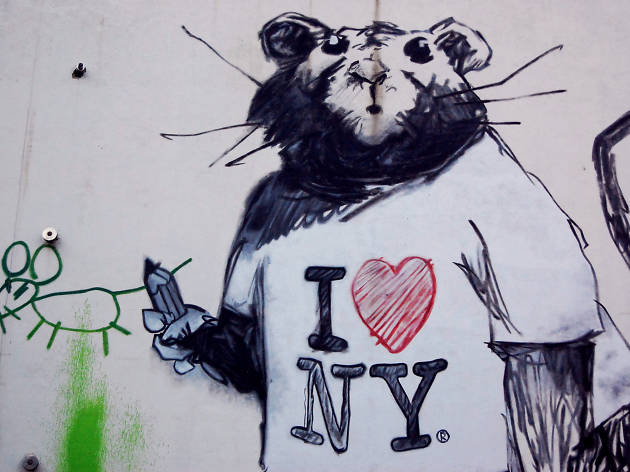 Photograph: Courtesy CC/Flickr/Ludovic Bertron
Here's your chance to unleash your inner rebel and finally leave your mark on the streets of New York. A working graffiti artist will teach you the basics of aerosol art and help you create your first mural—in a totally legal location, of course. There's even time for you to check out some local graffiti on the streets of the Bowery. $40 per person
Photograph: Courtesy CC/Flickr/Ludovic Bertron
A little-known gem situated just across the bay in Staten Island, this regional arts center used to be a home for retired sailors. Today, the 83-acre plot of land boasts several contemporary art galleries and expansive gardens. Stroll through the popular Chinese Scholar's Garden, complete with a koi pond, flowing waterfalls and eight splendid pavilions. Admission to the gardens and main gallery costs just $8, but you'll want to book a longer tour of Staten Island to really take advantage of the outing. $90 per person
Meeting for happy hour at your local watering hole is fine for a first date, but overachievers who aren't content with being just fine might want to opt for a more adventurous drinks date—like sipping craft whiskey straight from the source. For the cost of one trendy cocktail, you'll get a behind-the-scenes look at Kings County Distillery, learn how whiskey is made and taste three locally produced spirits. We'll raise a glass to that. $14.84 per person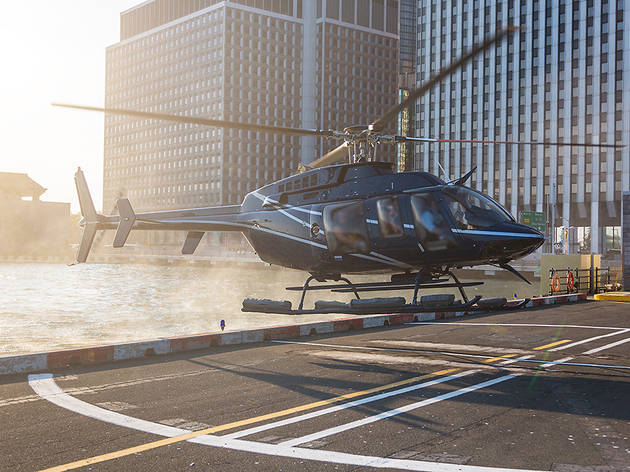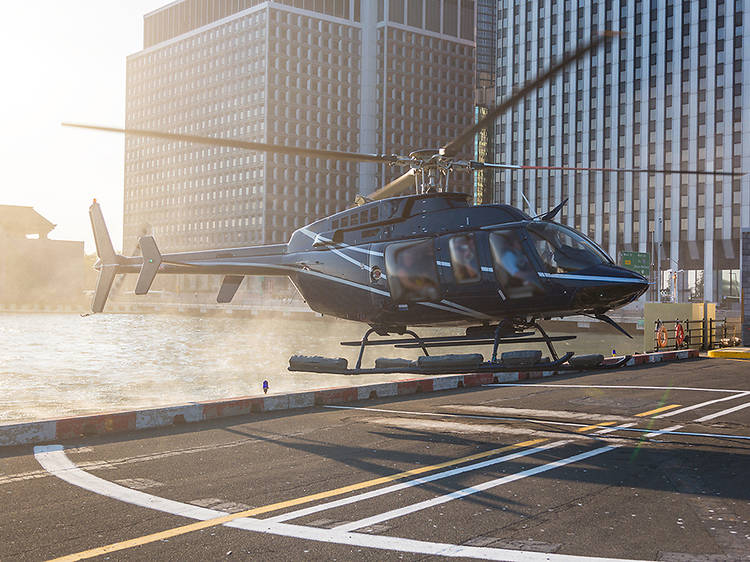 Photograph: Shutterstock
Soar over the city in a helicopter
Helicopter tours might be pricey, but they'll definitely knock your date's socks off. Take off after dark to admire an awe-inspiring aerial view of the city lights. You'll soar over the Empire State Building, One World Trade Center, the Statue of Liberty and the Brooklyn Bridge before touching down. Talk about picturesque. $244 per person
Nothing like getting those endorphins pumping to fire up a date! Lace up your running shoes and head off on this four-mile jogging tour through Central Park. Since you'll have a guide, there's no need to worry about getting lost on one of the many trails winding through the 834-acre green space. Don't fret about your mile time, either—it's more about enjoying the scenery than achieving a personal best. $39 per person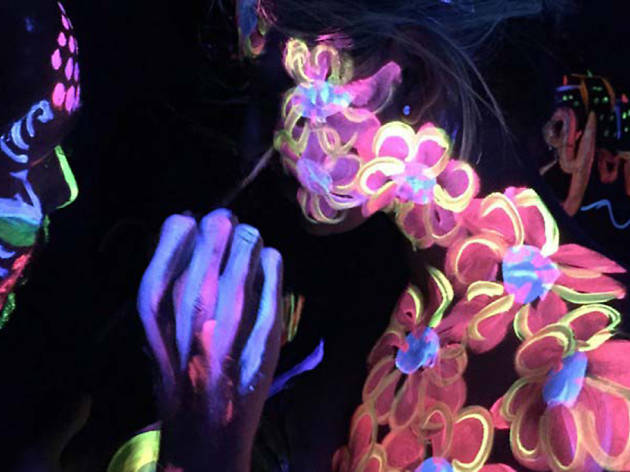 Photograph: Courtesy Coursehorse
Glow in the dark at a body painting workshop
Your body becomes the canvas in this sensual workshop at DenArt, a black light body painting studio in Brooklyn. Use brushes and UV body paint to create glowing designs all over your partner's face, hands, arms, legs and elsewhere. Though DenArt allows you to go topless, there's no need to disrobe. Still, it's probably better to save the body painting date until after you're comfortable with one another. $199 per couple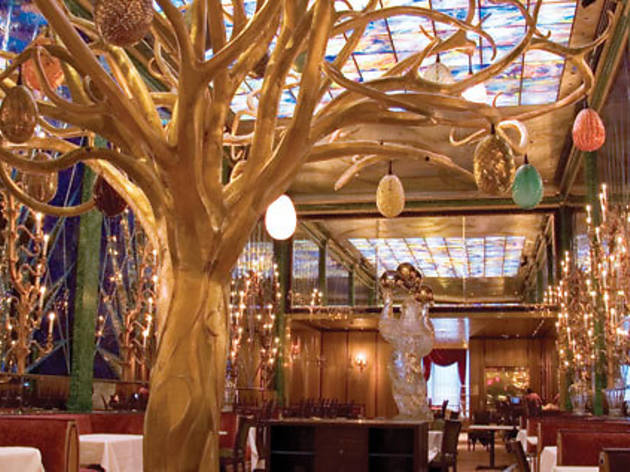 Founded by Russian expats, the Russian Tea Room was a high society hangout for much of the twentieth century. Dining there feels like going back in time—the glitzy gilded interior hasn't changed since the '20s. For the full experience, sit down for a three-course lunch of borscht, chicken kiev and other classics. $60 per person
Head up to Harlem on the first Thursday of every month for an evening of live jazz, wine and hors d'oeuvres in a historic brownstone. The party moves from home to home and features different musicians every time, so each event is really something special. You'll feel like the classy ladies and gents you really are. $65.35 per person
Show more
Ready to explore more of New York's secrets?
While everyone should see the Empire State Building at least once, skipping a few mainstream stops and going off the beaten path can be much more exciting.
Best selling Time Out Offers