Heads up! We're working hard to be accurate – but these are unusual times, so please always check before heading out.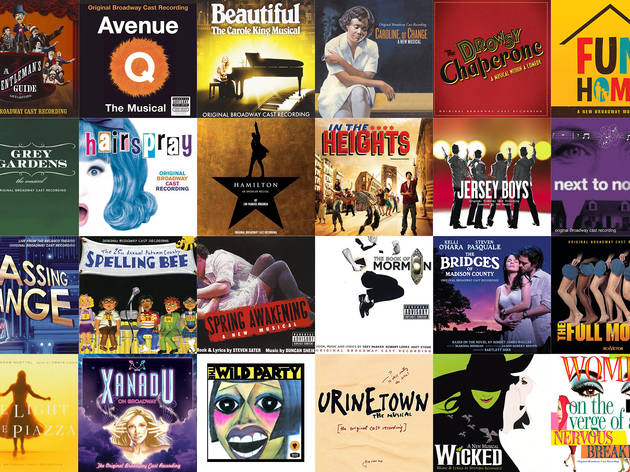 The best original Broadway cast recordings of the 21st century
From Wicked and Jersey Boys to Hamilton, we rank the millennium's best original Broadway cast albums
Original Broadway cast albums are often the best way to experience, or re-experience, great works of musical theater in their definitive forms. Some shows are recorded for television or adapted into musical movies, but most are not. The Broadway productions change casts, and eventually close; even winning Tony Awards doesn't guarantee a long run. And while clips of the best Tony Awards performances can offer quick tastes of history, nothing beats a full cast album, with its clean studio sound and, if you opt for a physical CD, helpful booklets of liner notes and lyrics. Here we've ranked our 25 favorite original Broadway cast albums—don't call them "soundtracks," which are for movies!—of the millennium. Our criteria for inclusion: We limited the list to Broadway productions since 2000, so there are no Off Broadway recordings here, even if the shows moved to Broadway (sorry, Bloody Bloody Andrew Jackson); and we've ruled out revivals, great though some have been (such as 2009's revival of Hair and the 2008 Patti LuPone Gypsy). We've also focused on how well the cast albums hold up by themselves, which means the scores are the thing: Some shows that played like gangbusters onstage don't sounds as impressive at home. Read on, and let us know if these albums are music to your ears.
Best original Broadway cast recordings of the 21st century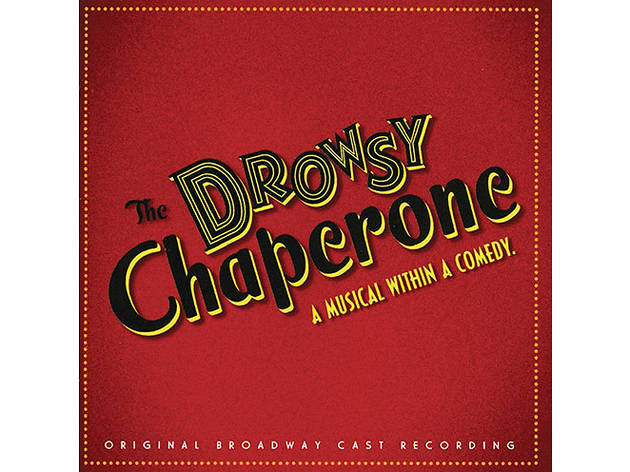 25. The Drowsy Chaperone (2005)
The Drowsy Chaperone is actually about listening to a cast recording, so listening to its cast recording adds to the meta tomfoolery. Ghostlight Records released a vinyl edition that only included songs and dialogue from the fictional 1928 show-within-the-show, but the full version happily includes some of Bob Martin's side comments as the nostalgia-obsessed Man in Chair. Tongues planted firmly in cheek, performers including Sutton Foster, Beth Leavel, Danny Burstein and Georgia Engel draw full comedic flavor from Lisa Lambert and Greg Morrison's larkish score.—Adam Feldman
Favorite tracks: "Show Off," "As We Stumble Along," "I Am Adolpho," "Fancy Dress"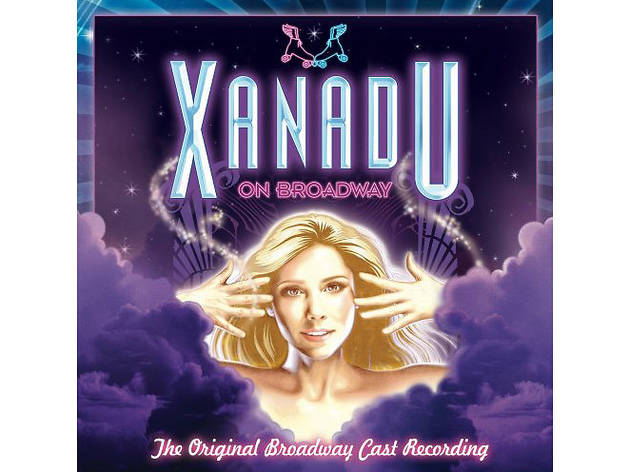 Adapted from an Olivia Newton John film flop that has entered the camp canon, Douglas Carter Beane's musical treats pop trashiness with throwaway charm. Its likeable goofiness is palpable on the cast recording, where the cast—led by Kerry Butler as a Greek muse with a quizzical Australian accent and Cheyenne Jackson as the dim hunk she loves—seems to be having a disco ball. And many of the kitschy but catchy songs are by the great Electric Light Orchestra, including a couple from the band's back catalog; as the villains, hot pepper Mary Testa and sour pickle Jackie Hoffman make a meal out of E.L.O.'s "Evil Woman."—Adam Feldman
Favorite tracks: "Don't Walk Away," "Suddenly," "Evil Woman," "All Over the World"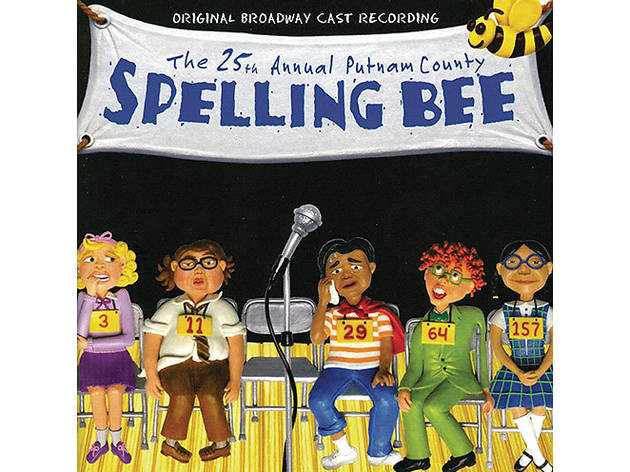 23. The 25th Annual Putnam County Spelling Bee (2005)
Many of the funniest moments in this clever portrait of a middle-school orthographic showdown came from Rachel Sheinkin's Tony-winning book, only bits of which are featured on the cast album. But William Finn's anxious, hyperverbal songs capture the adorable neurosis of the bee contestants as all but one of them go down to stinging defeat. And amid the barrage of words and head games is a burst of longing—Celia Keenan Bolger's poignantly wishful "The I Love You Song"—that goes straight to the heart.—Adam Feldman
Favorite tracks: "The I Love You Song," "The 25th Annual Putnam County Spelling Bee," "I Speak Six Languages," "Woe Is Me"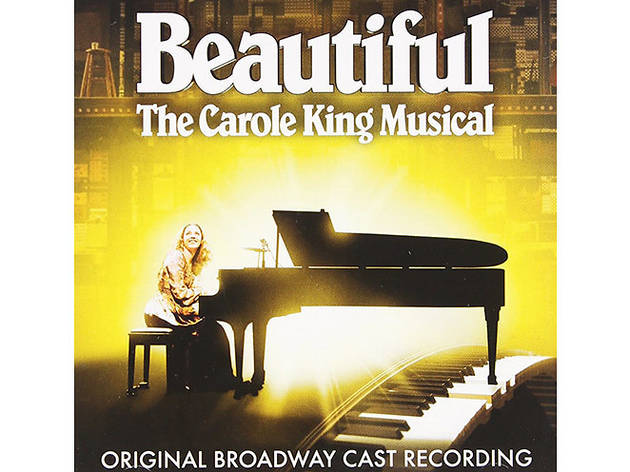 22. Beautiful—The Carole King Story (2014)
For the OBC recording of a jukebox musical to work, it has to be more than a bunch of covers by actors. Or familiar tunes with cheesy dialogue shoehorned in: "That's when I sat down and wrote my first hit" etc. The producers of Beautiful knew that. It's pretty much just those gorgeous, plangent heartbreaking songs by Carole King (and others), from the tender "Will You Love Me Tomorrow" to the big-hearted feminist anthem "(You Make Me Feel Like) A Natural Woman." The arrangements are lush and soaring, the sound is crisp, and superstar Jessie Mueller, as King, will break your heart. You will fall instantly for her smoky, intimate, bruised style, which transcends impersonation.—David Cote
Favorite tracks: "Will You Love Me Tomorrow," "Up on the Roof," "Beautiful," "(You Make Me Feel Like) A Natural Woman"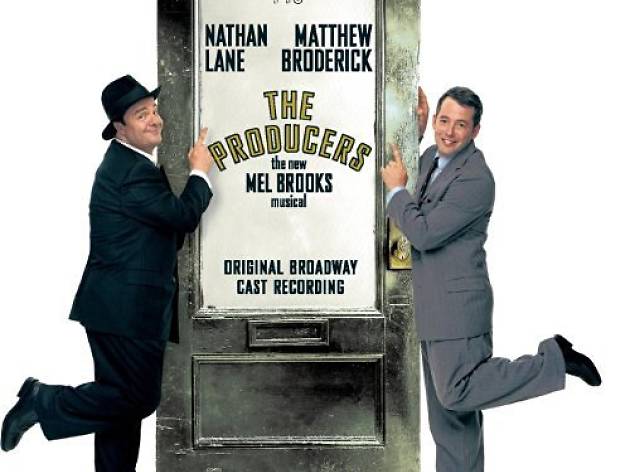 Like the 2005 movie version, the OBCR of The Producers doesn't quite capture the magic of the show that kick-started the Broadway musical revival of the 2000s. But although the Mel Brooks's amiable pastiche songs don't gain much from repeated listens, the cast album offers a valuable record of Nathan Lane's legendary performance as flop-flipping producer Max Bialystock and Matthew Broderick's likable turn as his nebbishy partner in crime. And, of course, it includes the gold standard for all bad-taste showbiz numbers: the still-outrageous "Springtime for Hitler." —Adam Feldman
Favorite tracks: "Springtime for Hitler," "The King of Broadway," "Keep It Gay," "I Wanna Be a Producer"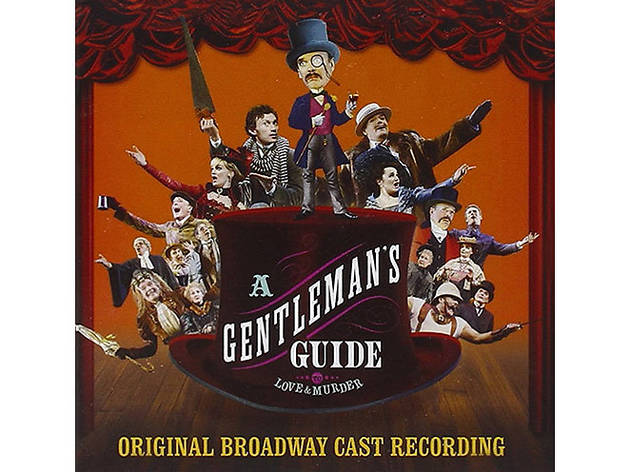 20. A Gentleman's Guide to Love and Murder (2014)
Composer Steven Lutvak's inspired and ingenious score draws on Gilbert & Sullivan operetta and the English music hall for this extremely silly comedy of bloody-minded manners. Our impoverished hero (Bryce Pinkham) discovers he's ninth in line to an earldom, and decides to kill his way to the top. Lutvak and his co-lyricist, Robert L. Freedman, glide through classical song types—waltz, barcarole, polonaise—infusing the genuinely pretty music with witty, mischievous lyrics. Opera soprano Lauren Worsham is heavenly as the innocent Phoebe and Jefferson Mays steals the recording, as he did the show, with a rogues' gallery of aristocratic twits, ogres and harridans.—David Cote
Favorite tracks: "I Don't Understand the Poor," "Poison in My Pocket" "I've Decided to Marry You," "Looking Down the Barrel of a Gun"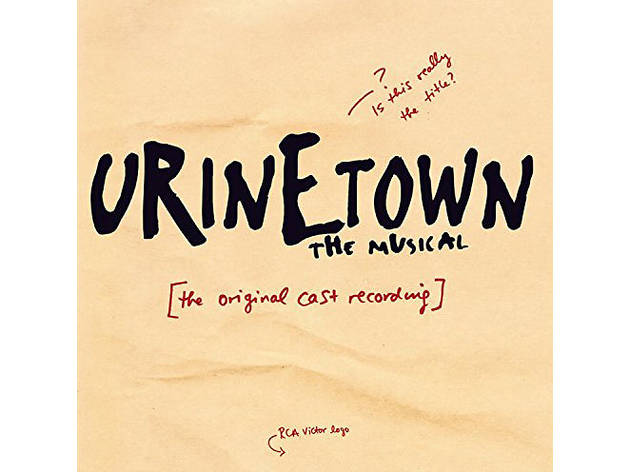 Opening nine days after September 11, Urinetown might easily have closed and been lamented (like Sondheim's Assassins in 1991) as a victim of bad timing. But New Yorkers are tougher than that. They and critics embraced this dystopian fantasy about a future society where you have to pay to pee. Featuring plenty of self-referential jokes about the conventions of musical-theater, this Fringe-born show became a cult hit. The musical style of Mark Hollman's score is primarily Brecht-Weill vamps and snarling jazz, but there are also excursions into mock-Rodgers & Hammerstein bromides ("Follow Your Heart") and gospel ("Run, Freedom, Run!"). Among pee-themed satirical shows that end with a salute to Malthus (theorist of population control), Urinetown is #1.—David Cote
Favorite tracks: "It's a Privilege to Pee," "Cop Song," "Don't Be the Bunny," "Run, Freedom, Run!"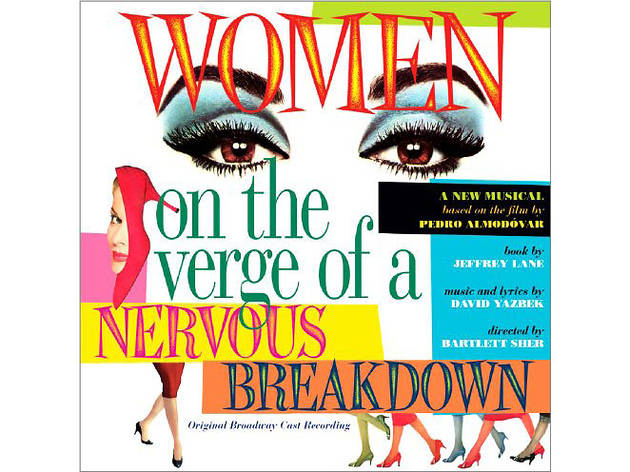 18. Women on the Verge of a Nervous Breakdown (2010)
Although it ran for only two months on Broadway, this stage adaptation of Pedro Almodóvar's colorful dark comedy leaves a tasty record of itself behind, free of the book problems that weighed its zaniness down onstage. From its delightfully frantic mini-overture onward, David Yazbek's peppery score melds Latin rhythms with cinematic pomp, and the cast album includes two modern classics: Laura Benanti's dizzy and dizzying comic tour de force, "Model Behavior," and Patti LuPone's bemused bossa nova lament, "Invisible." —Adam Feldman
Favorite tracks: "Model Behavior," "Invisible," "Lie to Me," "Madrid Is My Mama"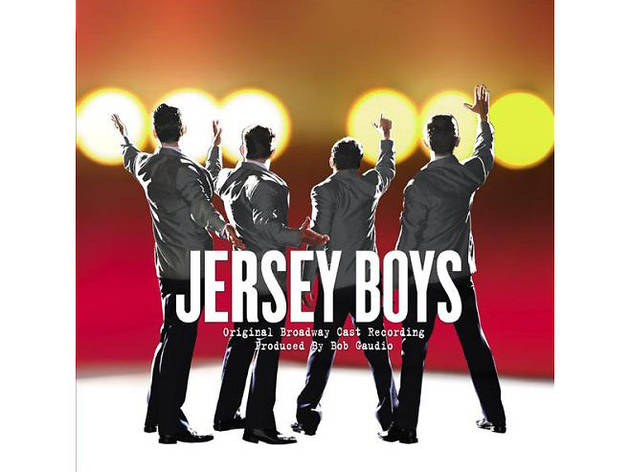 Is it heretical to say that the classic pop tunes of the Four Seasons sound even better on the Broadway cast album of Jersey Boys than they did on their original recordings? Produced by original Four Seasons member Bob Gaudio, who cowrote most of the songs, the album takes advantage of advances in audio technology to capture the group's signature vocal blend with pristine fullness; as falsetto king Frankie Valli, John Lloyd Young soars above his costars—Daniel Reichard, Christian Hoff and J. Robert Spencer—without overshadowing them. Snippets of narration provide a sense of the musical's biodrama approach, but the album's best cuts are those that leave the hits intact: nostalgia polished to a dazzling gleam.—Adam Feldman
Favorite tracks: "Can't Take My Eyes Off of You," "Walk Like a Man," "Working My Way Back to You," "Medley: Stay / Let's Hang On / Opus 17 (Don't You Worry 'Bout Me) / Bye, Bye, Baby"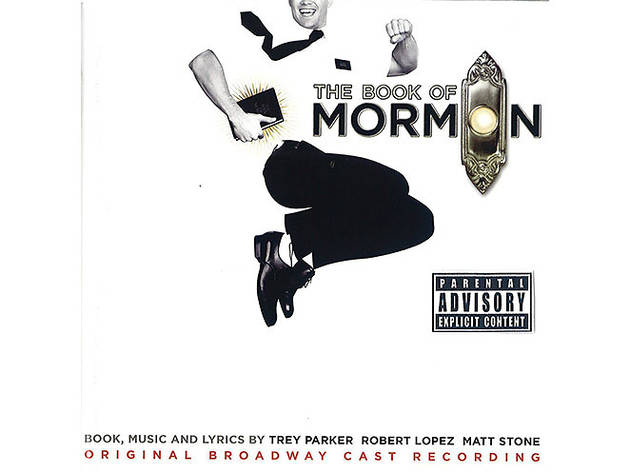 16. The Book of Mormon (2011)
Bobby Lopez (Avenue Q) joined forces with Trey Parker and Matt Stone (South Park) for this blasphemous hit, probably the only Broadway musical with the lyric "Fuck you God in the ass, mouth and cunt." Obscene and sweet at the same time, it's the story of two Mormon missionaries (Andrew Rannells, Josh Gad) who are sent to Uganda to convert the natives. Tunes parodying Wicked, The Lion King and older classics ("The Small House Of Uncle Thomas" from The King and I) are on the nose but still quite funny. And Gad is nerdtastic in the mock-rockin' Act I finale, "Man Up." The Book of Mormon makes a joyful noise with a devilish message.—David Cote
Favorite tracks: "Man Up," "Turn It Off," "I Believe," "Hasa Diga Eebowai!"
Show more
Looking for more Broadway music?
We've picked songs from some of the best original cast recordings on Spotify to make your new go-to musical theater playlist