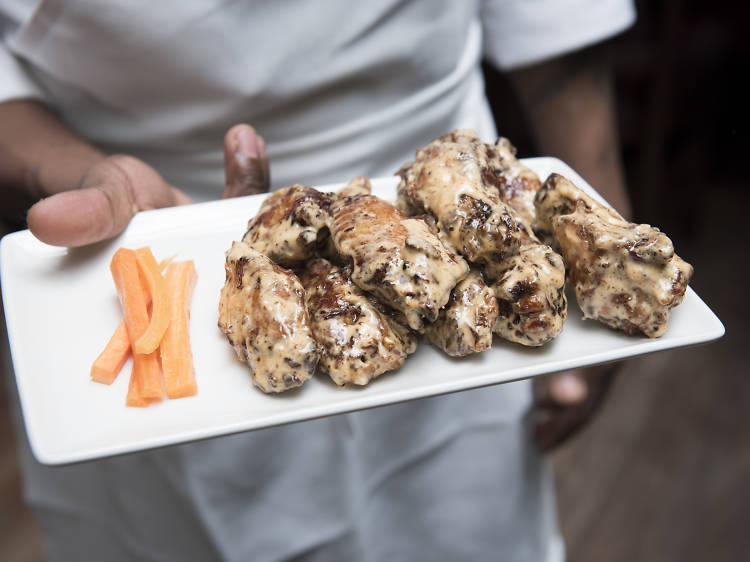 Photograph: Courtesy Blue Smoke/Liz Clayman
As the seasons change from cold to colder, Alabamians can find a welcome respite around the city in hot plates of chicken wings. Head to Blue Smoke, either in the Flatiron District or Battery Park City, and order the Smoked Chicken Wings, which are slathered in a tangy, peppery white sauce that's unique to the lush land of 'Bama. After you devour some wings, wash down your barbecue with a chilled glass of virgin or sauced sweet tea.
Flatiron • Battery Park City (bluesmoke.com). $15.