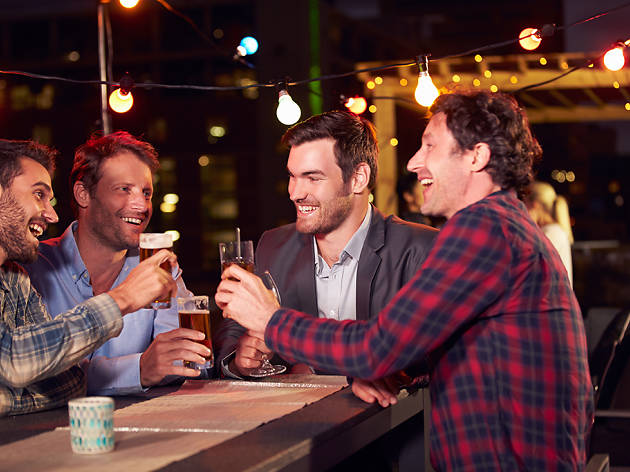 Nine nontraditional bachelor party ideas in NYC
If a night at the strip club isn't the groom's style, consider these nontraditional bachelor party ideas in NYC
When the groom wants to all night smoking cigars and pounding shots, coming up with bachelor party ideas in NYC is easy. But if the thought of naked strangers is just too much, you have to forget about the strip clubs and steakhouses in NYC and instead opt for something a little more unusual. Try one of these nontraditional bachelor party ideas, like brewing craft beer, hitting some balls at a ping-pong bar or going hang-gliding. End the night at one of the best bars in NYC and you've got all the makings of one hell of a bachelor party.
Nontraditional bachelor party ideas in NYC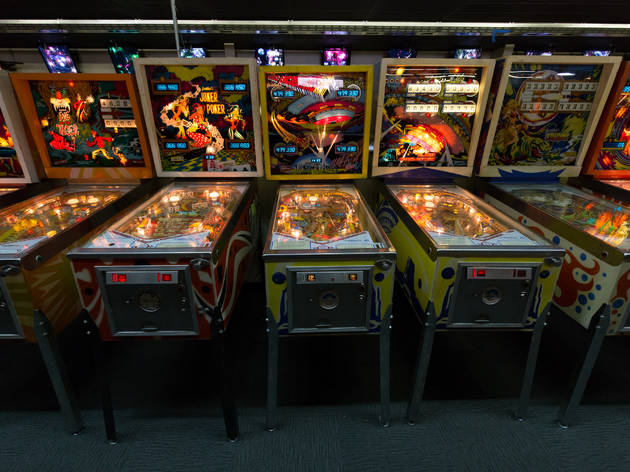 Photograph: Courtesy CC/Flickr/el-toro
If your buddy grew up on Pac-Man and Xenon, it might be time to relive his pinball wizard days at Modern Pinball NYC. The arcade has more than 30 retro games to choose from, so the groom can mash the buttons to his heart's content. Once you've had your fill of unlimited games, the night of drunken debauchery can begin in earnest.
Photograph: Courtesy CC/Flickr/el-toro
What's better than drinking beer? Brewing your own from scratch—with an ice cold drink in hand, of course. Take suds-loving dudes to home brewing shop Bitter & Esters to find out how to make their own IPA, stout or pilsner. Though the batch you brew in class won't be ready to drink right away, you'll get to sample some store-brewed beer. The nearby Gold Star Beer Counter makes a great pitstop for post-class drinks, too.
Anyone who loves ping-pong or has ever had a crush on Susan Sarandon will want to check out SPiN, a bar-meets-table tennis club opened by the actress in the Flatiron District. Grab a table for an hour (or longer) and order some drinks to get the party started. Whether you're a pong pro or total noob, table tennis plus alcohol is always a winning combination.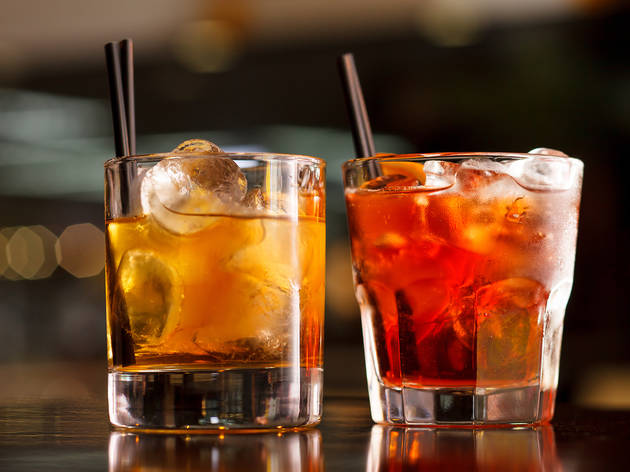 Photograph: Shutterstock
For a low-key gentleman, consider planning a cocktail-focused shindig. Start the night with a mixology class at Liquid Lab NYC, where you'll learn to shake, infuse and garnish four specialty cocktails. Once you've got the skills, retire to someone's apartment (pick your friend with the largest pad) for a take-out dinner and more cocktails.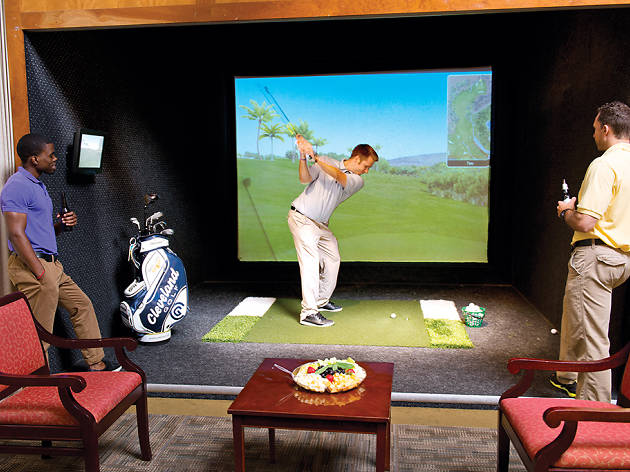 Photograph: Courtesy Scott McDermott
Practice your swing in a golf simulator
An afternoon on the fairway is a classic pre-wedding activity, but there aren't a lot of 18-hole courses inside New York City. Instead, hit a few balls at the indoor golf simulators at Brooklyn Greens with the boys. If you and your friends are feeling extra generous, splurge on a personalized hourlong lesson to help the groom really up his game.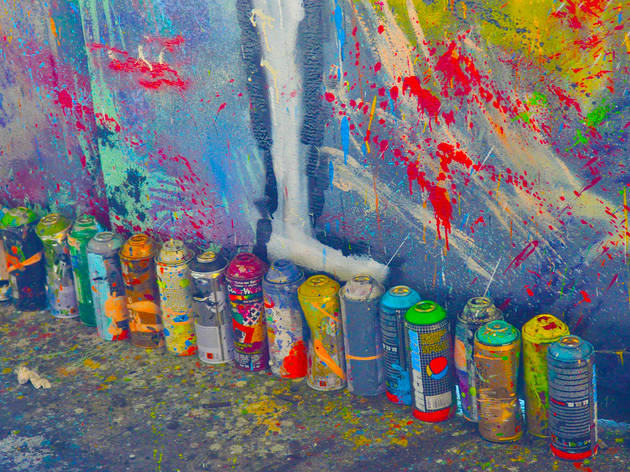 Photograph: Courtesy CC/Flickr/Ian Ransley
Leave your mark on the city in a graffiti lesson
What better way to commemorate your pal's big day than by literally painting it onto a Brooklyn wall? Book a graffiti lesson with a working artist to spray paint whatever mural you like onto the studio wall. You can even bring hats or t-shirts to decorate, if you're so inclined.
Photograph: Courtesy CC/Flickr/Ian Ransley
Photograph: Courtesy Viator
Go hang gliding in the Hudson Valley
Your friends will never forget the adrenaline rush of soaring over the Hudson River. This day trip starts with 30-minutes of hang gliding before taking you to a nearby apple orchard for a hard cider tasting. After an afternoon exploring the area, you're off to a gourmet dinner made by local chefs.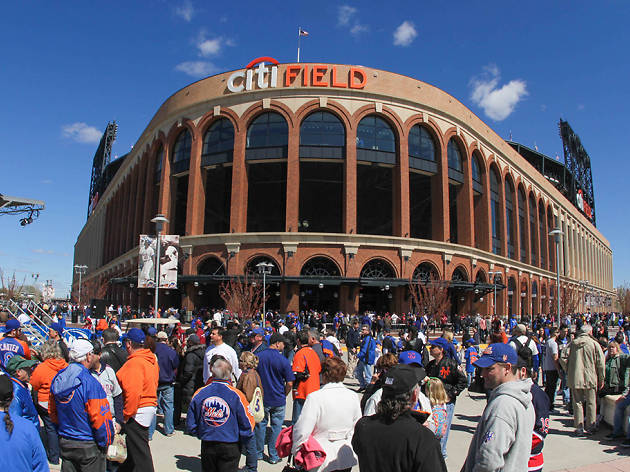 Photograph: Dominick Totino
Get box seats to the groom's favorite sporting event
Spring for box seats at one of his team's big games to really blow the groom out of the water. Rangers games at Madison Square Garden and baseball games at Yankee Stadium or Citi Field (depending on who you root for) are always a good time. No matter who's playing, there's sure to be plenty of beer and nachos.
Cue up the Lonely Island playlist, because you're going to need to listen to "I'm on a Boat" during the pregame for this night out. No Meatpacking District club can top the views from your party cruise around New York harbor. (Out-of-town friends will be particularly impressed.) Our tip? Spring for the open bar to really set yourself up for success.
Looking for more boozy activities in NYC?
There's nothing like sipping your beverage of choice right from the source: the brewery, distillery or winery where it was made.
Best selling Time Out Offers