Heads up! We're working hard to be accurate – but these are unusual times, so please always check before heading out.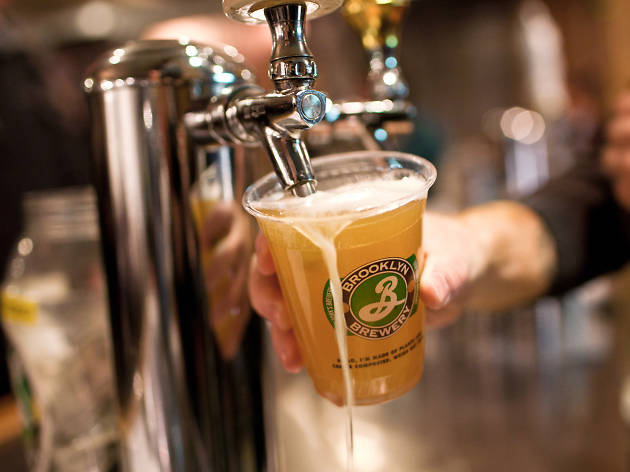 19 booze tours in New York City
Get your buzz on with a tour of these New York City alcohol purveyors, including breweries, wineries and distilleries
Look past the endless assortment of beer bars, wine bars and dive bars in NYC, and instead sign up for one of these booze tours in New York City. There's nothing like sipping your beverage of choice right from the source: the brewery, distillery or winery where it was made. Most of these cheap (or free!) tours allow you to get a behind-the-scenes look at the production process, taste some of the wares and maybe even learn a thing or two. We're getting thirsty just thinking about it. What are you waiting for, boozehounds?
RECOMMENDED: Full guide to NYC tours
Distilleries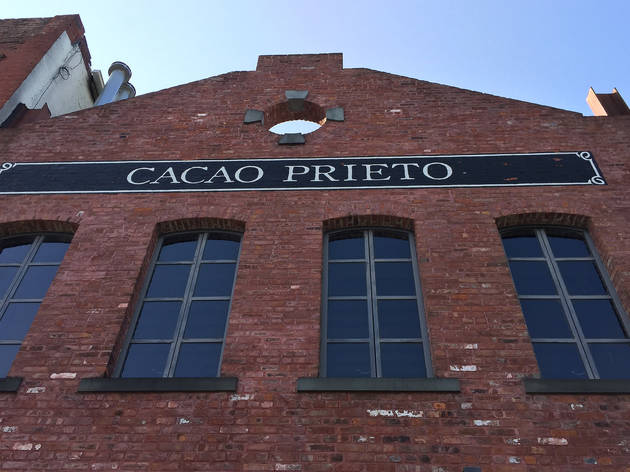 Photograph: Courtesy CC/Flickr/dlovins99
Listen up, chocoholics: This Red Hook chocolatier has a way for you to satisfy your sweet tooth and get your buzz on at the same time. Cacao Prieto applies the same single-origin, bean-to-bar philosophy it uses to make organic chocolate bars to its cacao rum and liqueur. Regular public tours—which include a tasting flight of both the chocolate and spirits—happen every Saturday and Sunday at noon, 2pm, 4pm and 6pm. $20
Photograph: Courtesy CC/Flickr/dlovins99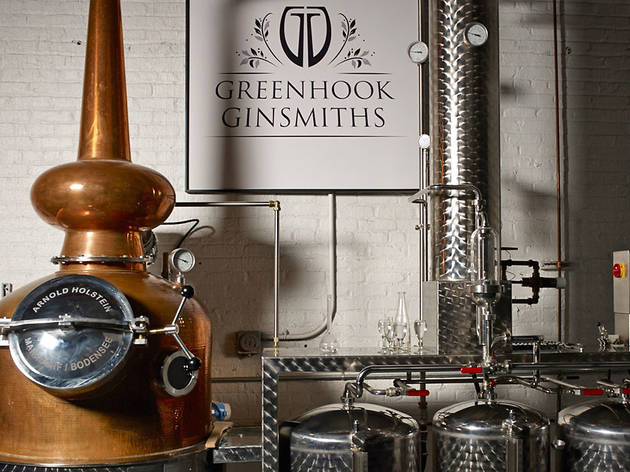 Photograph: Courtesy Groupon
This isn't the run-of-the-mill stuff you find doused with tonic in dive bars. Greenhook Ginsmiths relies on a custom-made copper still and unique vacuum distilling process to preserve the delicate aromas of juniper, elderflower and chamomile. Reserve a spot in an hourlong tour any Saturday at 2:30pm to meet the ginsmiths and taste all three of the intriguing spirits: American Dry Gin, Beach Plum Gin Liqueur and Old Tom Gin. $20 for two people
Industry City, a group of repurposed waterfront warehouses that until 1974 was called Bush Terminal, houses this Brooklyn distillery built by five pals, all newbies in the alcohol industry. Plunk down $5 to join a tour every Saturday at 3pm. You will spot house-made items like a $3,000 yeast propagator tank that normally retails for more than $300,000 and a letterpress for bottle labels. Along with the golden Willy Wonka–inspired ticket you receive with your tour, you'll also have a chance to taste the goods. $5
This whiskey distillery pumps handcrafted, organic-corn-based moonshines and bourbons in the Brooklyn Navy Yard's 119-year-old Paymaster Building. Using only New York grain, old-school distilling practices (for example, aging whiskey for at least 14 months in charred-oak barrels) and minimal packaging, Kings County Distillery harkens back to a pre-Prohibition NYC. The hourlong tour grants admission to the "Boozeum," which displays old photos and newspaper clippings about NYC's distilling history, and includes three slugs of the hard stuff. $14.84
Visitors to this Williamsburg craft distillery can enjoy a guided tasting of spirits like the Perry's Tot 114-proof Navy Strength Gin (one of the few navy-strength gins produced in the country) and the Dorothy Parker American Gin (a contemporary-style gin infused with elderberry and dried hibiscus petals). Free tours happen every Saturday at 2:30pm, 3:30pm and 5pm, but boozehounds who don't want to fight the crowds can shell out an extra $30 for the VIP tours at 1:30pm on Saturdays and Sunday. Since your ticket comes with a complimentary cocktail and 200-millileter flask of rye, it's actually a pretty sweet deal. $30 for a VIP tour; basic tours are free
There's a definite retro feel to this East Williamsburg rum distillery: "The Noble Experiment" was once a nickname for the 18th Amendment, while the name of the distillery's flagship rum honors Owen "Owney" Madden, a notorious bootlegger. That white, unaged rum is the distillery's sole spirit, but it's an unusual one: Owney's is cold-fermented for a whole five days. Join a one-hour tour each Friday at 3pm to learn about the production process and taste the distinctive rum straight up. $10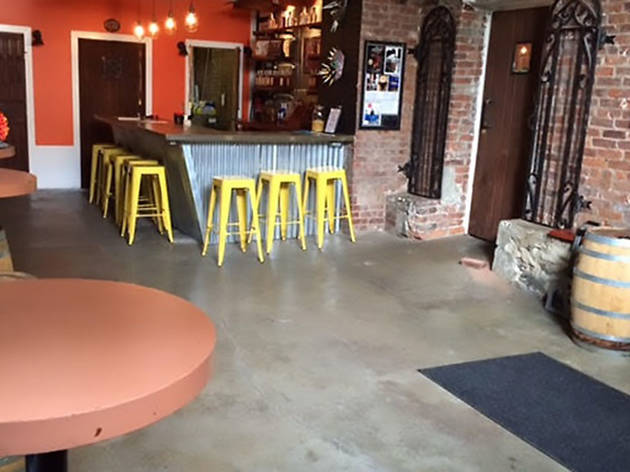 Photograph: Courtesy Groupon
Adventurous drinkers must head up to the Bronx to taste this tiny distillery's little known spirit: pitorro, a Puerto Rican moonshine made from sugar cane. This stuff is strong—92 proof—and comes from an old family recipe that master distiller (and tio to founder Ralph Barbosa) Rafael Rodriguez brought with him from Puerto Rico. Sample both the original pitorro and pitorro anejo aged in wooden barrels on a tour of the facilities. $12 for two people
This Red Hook spot brings spirits like New York grain whiskey, Due North rum and rye moonshine back to the borough where they were once heavily produced. Investigate the process behind copper-pot distilling before concluding the tour with a taste of the good stuff. If you like what you taste, you're in luck: The tour ticket gets you a $10 discount on any bottle. $10
Wineries
The thorough behind-the-scenes tours at this Williamsburg winery also include a curated tasting of a variety of wines at the bar. Our tip? Ask about their award-winning vintages, like the 2013 Cabernet Franc made from grapes grown on the North Fork of Long Island and the Finger Lakes–grown 2014 Riesling, which the winemakers expect to continue to age well until at least 2024. $35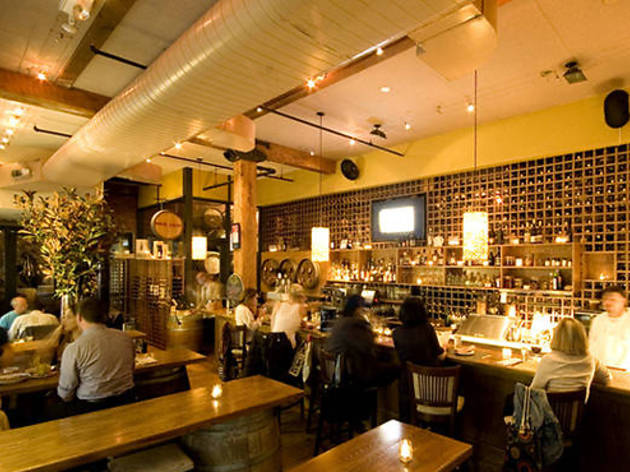 For 35 bones, embark on a tour and tasting at this Soho restaurant, bar and live music venue. Tours include a sneak peek of the barrel room as well as a taste of unfinished wine and a flight of three wines on tap paired with a seasonal cheese plate. Oenophiles will be happy to know that City Winery offers tours seven days a week at 4pm. $35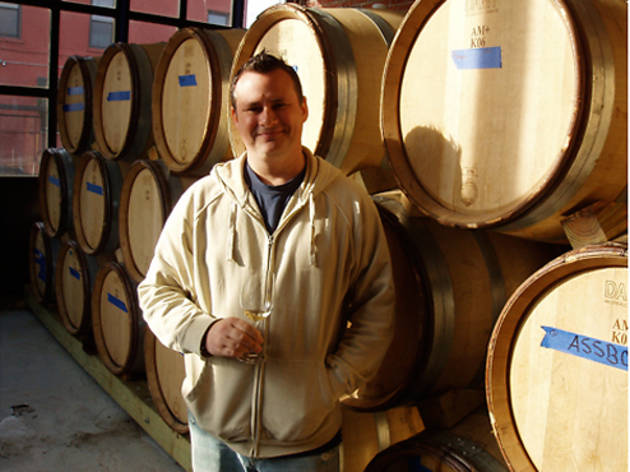 Photograph: Michael Anstendig
Red Hook has become a stronghold of the Brooklyn DIY food and drink movement, with artisanal chocolate, vermouth and other goodies spilling from the cobblestoned community. In 2008, the 'hood upped its quota of locally sourced fare with the opening of Red Hook Winery, which uses exclusively New York State grapes to make riesling, sauvignon blanc, cabernet franc and other wines. Stop by on weekends to enjoy a tasting ($15 for four pours) and a complimentary 15-minute tour of the facilities, or book a private barrel tasting and tour. $35 for a barrel tasting and tour
As if you needed more proof of the city's obsession with rooftops, consider Rooftop Reds, the first commercially viable rooftop vineyard in the world. The open-air bar in the Brooklyn Navy Yard boasts hammocks, skyline views and reasonably priced wines by the glass or bottle. Sign up for the weekly tour on Wednesdays at 7pm to find out how one makes wine on a roof and sample wine and cheese pairings. $25
Looking for another drinking activity?
Part tour, part drinking extravaganza, pub crawls might very well be the best way to get to know New York City.