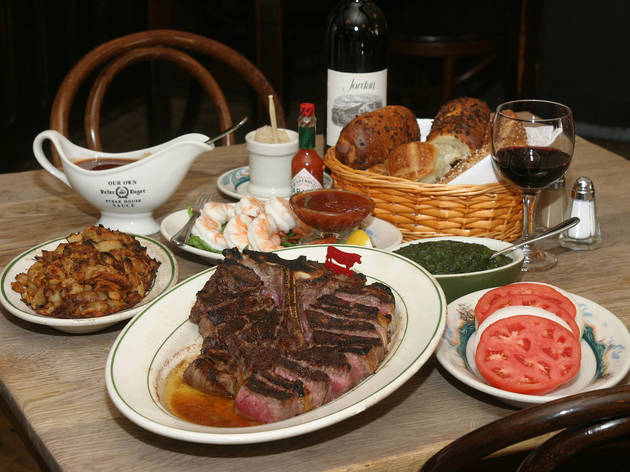 The best steakhouses in New York City
The best steakhouses and steak restaurants in NYC keep it tender with porterhouses, sirloins and rib eyes
New York is a carne-loving town—just look at the city's best BBQ, best butcher shops and best cheap burgers for proof. But one area we truly excel in is steakhouses and steak restaurants, those temples of dry age and mineral funk, those celebratory confabs that demand to be marked with a napkin tucked beneath your chin, a steak knife clutched in your fist and a juicy slab of beef in a pool of its own juices on your plate. From old classics that peddle in porterhouse to new-wave meateries where you can get your sirloin with a side of gnocchi, these are the best steakhouses in NYC.
RECOMMENDED: Full guide to the best restaurants in NYC
A steakhouse we love so much that we welcomed it into Time Out Market
Kosher steakhouses may not be on the top of your restaurant hit list if you don't follow the dietary practice, but that may change when you make your way to Reserve Cut, which is more of a stellar steakhouse that just happens to be kosher.
Want to eat some soul food tonight?
From crispy fried chicken to collard greens and cornbread, these are New York's best soul food restaurants