Heads up! We're working hard to be accurate – but these are unusual times, so please always check before heading out.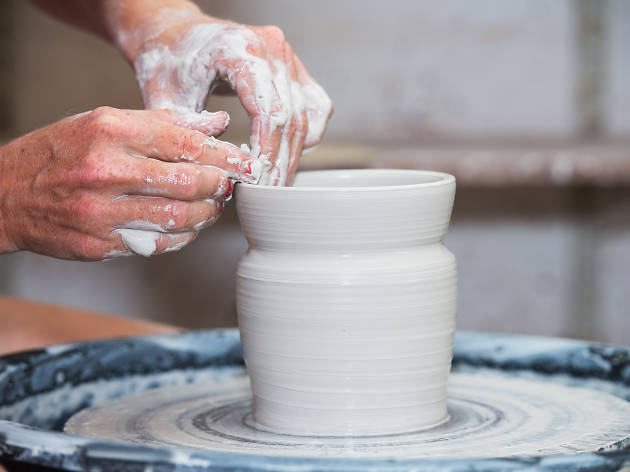 The 12 best back-to-school classes for adults in NYC
Learn everything from wheel pottery to basic sailing in these back-to-school classes for adults in NYC
Remember how exciting back-to-school season used to feel? Shopping for school supplies, getting a brand new backpack and perfecting your first-day look was just the warm-up: Reconnecting with your classmates and getting back into the classroom was the real fun part. Channel your nostalgia in one of these back-to-school classes for adults in NYC. Whether you're looking to give your career a boost or just learn a new skill, this selection of photography classes, acting classes, cooking classes and more has something for everyone. So grab your No. 2 pencil and prepare to get schooled!
RECOMMENDED: Full guide to classes in NYC
Best back-to-school classes for adults in NYC
Before you can master souffles, macarons and other infamously difficult dishes, you have to start with the basics. This introductory knife skills class will teach you to slice, dice, chop, julienne and mince with the best of them. More importantly, it will keep you safe: There's nothing more dangerous than wielding a chef's knife when you don't know the proper way to use it. $105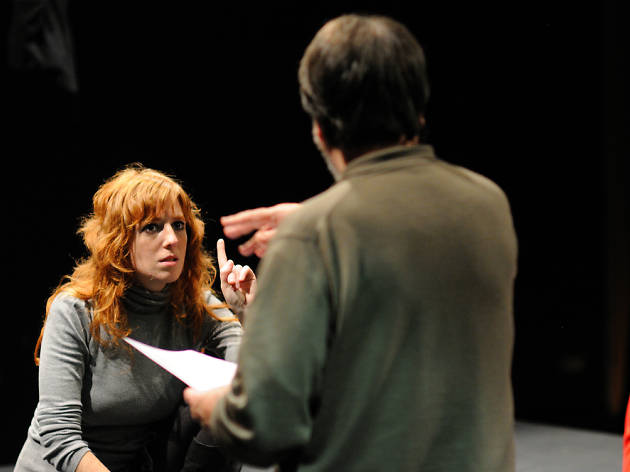 Photograph: Shutterstock
Improv for Everyone at Sunday Night Improv
Though Sunday Night Improv is best known for its recurring comedy jam sessions at Stand Up NY every (you guessed it) Sunday night, it also hosts drop-in workshops for aspiring comedians every Monday evening. You'll learn how to riff off other actors, think quickly on your feet and tell a compelling story in each two-hour class. And since the cast of characters changes every week as new students sign up, you'll always have new material to work with. $25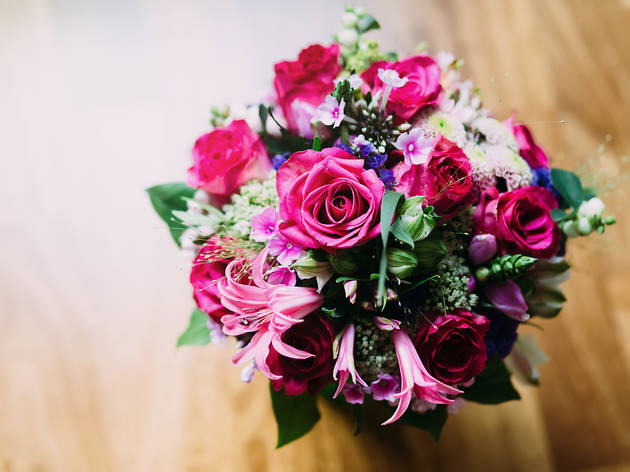 Photograph: Shutterstock
Beginner's Open Studio at FlowerSchool New York
There's nothing like a bouquet of fresh blooms to make your home feel fresh and light. Learn to create your own arrangements in an introductory class at FlowerSchool New York. The florist leading the studio session will demonstrate how to create a hand-tied bouquet, compact centerpiece or other design with fresh flowers from the New York City Flower Market. The arrangement changes with each session, so sign up for several if you'd like to practice them all. Best of all, you get to take your masterpiece home! $150
Ready to take your career to the next level, but don't want to go back to school full time? Sign up for a class at General Assembly, the school dedicated to business, technical and marketing education. The four-hour Programming for Non-Programmers course will help you break through the "tech speak" and figure out what exactly the web developers you work with do all day. You'll also learn to write and edit basic HTML, CSS and Javascript. Add that to your resume. $140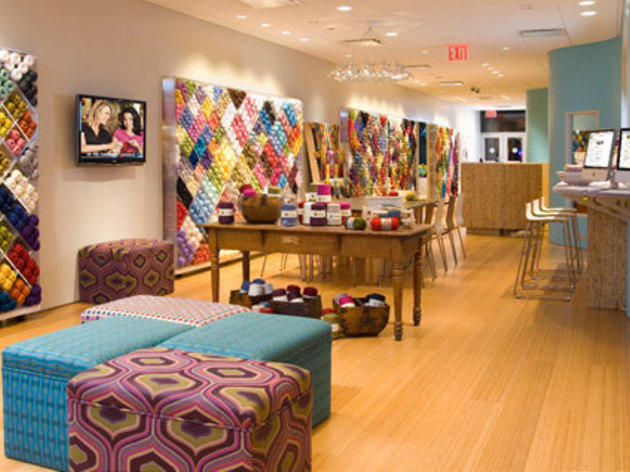 Founded in New York in 1878, Lion Brand is the country's oldest hand-knitting yarn brand. Knitters can shop the brand's collection of yarn and practice their craft at Lion Brand's flagship store and knitting studio in the Flatiron District. Newbies can join a wide range of workshops, while more experienced knitwits can sign up for troubleshooting sessions to get expert advice on a particular project. If you've never picked up a pair of needles before, you'll want to sign up for the Knitting 1 class to learn how to cast on, knit, bind off and read a yarn label. Once you've mastered the basics, you can move on to advanced classes like Cable Knitting, Sweater School and My First Hat. $50
You'll be putting together masterful cheese plates and charcuterie boards once you complete this class. The fromage experts at Murray's Cheese will guide you through several pairings of red, white and dessert wines with cheeses from around the world. Your next dinner party is about to be lit. $90
Get your hands dirty in a wheel-throwing pottery class at this Upper West Side studio. Over eight weeks, you'll learn to shape, glaze and surface your ceramic creations. Registering for this course also gives you access to the studio during open hours, so you can practice your technique between sessions. If you like the way a vase or pot turns out, you can even have it fired. Just return four weeks after class ends to pick up your finished piece. $385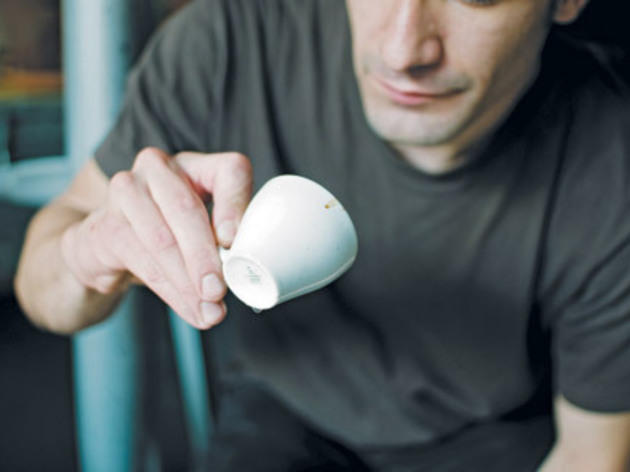 Java lovers won't want to miss the chance to learn how to make cappuccinos and lattes like a pro in this seven-hour training at specialty coffee house JOE Coffee. Try your hand at pulling espresso shots, steaming milk and even creating delicate latte art in this hands-on class. The only downside? You might not be able to settle for subpar bodega coffee anymore. $250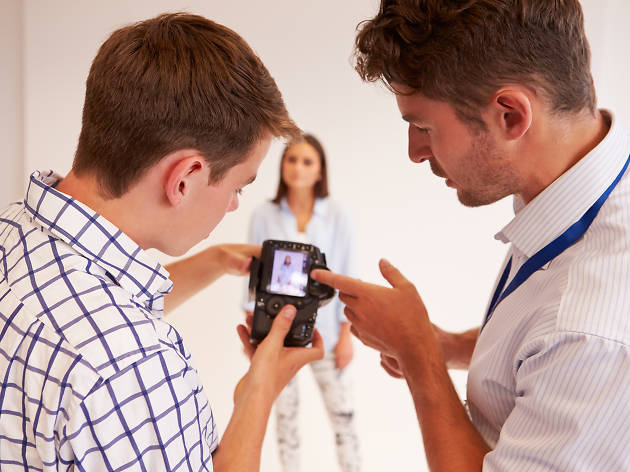 Photograph: Shutterstock
Digital Photography 1: An Introduction at the Art of Intuitive Photography
Auto mode is for suckers. You won't be able to make the most out of your digital camera until you start tweaking the ISO and shutter speed. Learn the tricks of the trade from the professional instructors at the Art of Intuitive Photography. This three-hour introductory class will cover the basics of exposure, white balance, depth of field and more so you can start shooting incredible photos. Just bring your camera and get ready to work! $120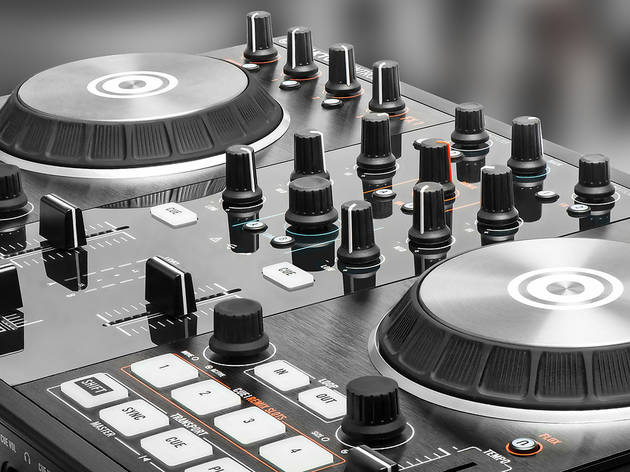 Photograph: Shutterstock
Instant Beatmaker at The Foxgrove
Whether you're looking to turn DJing into a side hustle or you're just curious about how your favorite electronic music is made, this three-hour workshop at The Foxgrove has got you covered. An instructor will set you up on an iMac and show you how to mix beats, trigger loops and sample other songs on a program called Ableton. Students use the last hour of class to create their own song. You might not be the next Skrillex, but your party playlist will definitely be off the chain. $200
It's time to finally start working on that novel idea you've been kicking around for years. Get started in a Creative Writing 101 class at Gotham Writers' Workshop. You'll spend six weeks honing your craft through writing exercises, student feedback and both fiction and nonfiction assignments. Sharpen your pencil—you're going to need it. $255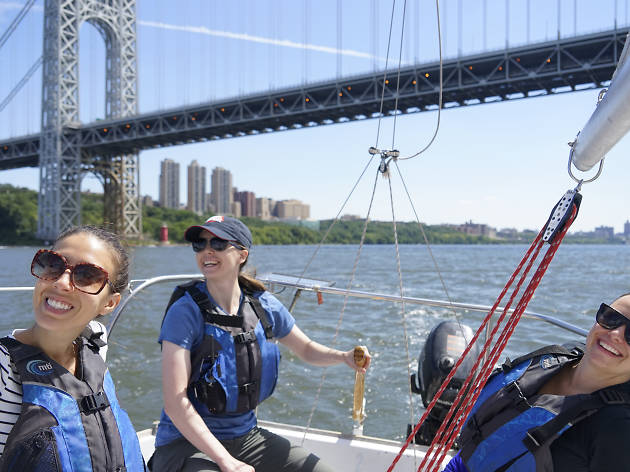 Photograph: Courtesy Hudson River Community Sailing
Weekend US Sailing Basic Keelboat Certification at Hudson River Community Sailing
Ahoy, sailor! Get the skills you need to captain your very own sailboat in a three-day sailing course at Hudson River Community Sailing. You'll learn how to rig and derig a boat, sail with the wind, tie a wide variety of knots, deal with unpredictable weather and other essential techniques. Best of all, you'll also earn the US Sailing Basic Keelboat Certification during this course, so you're ready for any and all future voyages. $471.70
Looking for more classes?
Parlez-vous français? Hablas español? Parla italiano? The answer could soon be a confident oui or sì, once you start taking language classes at one of these schools.