Heads up! We're working hard to be accurate – but these are unusual times, so please always check before heading out.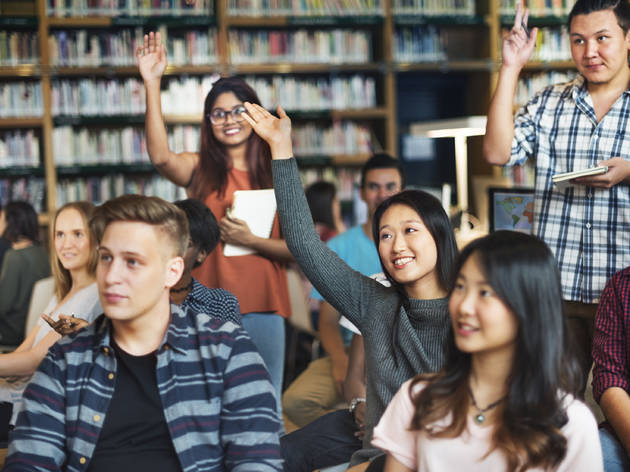 The best places to take language classes in NYC
Pick up Spanish, French or another foreign language at one of the best places to take language classes in NYC
Parlez-vous français? Hablas español? Parla italiano? The answer could soon be a confident oui or sì, once you start taking The answer could soon be a confident oui or sì, once you start taking language classes in NYC at one of these fabulous schools. Even if you've never spoken one word of a foreign language before, you can pick up some linguistic skills in one of these beginners' classes and workshops. And while you're on a self-improvement kick, why not flex your creative muscles in one of the best cooking classes or best photography classes in NYC? There are plenty of budget-friendly options, too—try any of these fitness classes under $30 to work up a sweat.
RECOMMENDED: Full guide to the best classes in NYC
Where to take foreign language classes in NYC
This language school really does have something for everyone. First, choose which of the 15-plus languages you'd like to study—instructors teach everything from Arabic to Polish. Then, you can opt for short workshops, group classes or private instruction. Since ABC Languages' past clients include the FBI, the College Board and Uma Thurman (they're responsible for her flawless Japanese dialogue in Kill Bill), you know these classes have got to be pretty good.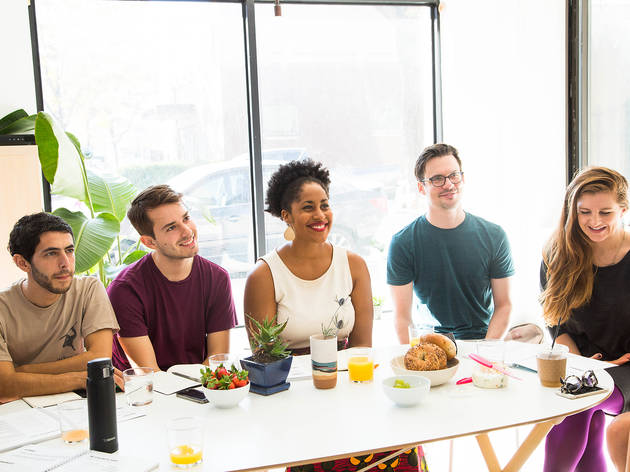 Photograph: Courtesy Fluent City
Though Fluent City now has offshoots in Boston, D.C. and Philadelphia, it started as a conversational French workshop in a tiny Brooklyn apartment. This school promises to get you speaking another language faster than any other program, and thanks to its experience-based, conversational approach, it's perfect for students who aren't big fans of book learning. Whether you choose Hebrew, Portuguese or one of the eight other languages offered, you'll have an intimate learning experience—classes are capped at 10 people.
If you were never much for school, consider the social immersion classes at City Speakeasy. Instead of staring at the chalkboard, students learn French, Russian, Arabic and other languages through social situations, like introducing yourself or ordering dinner. Your tuition also includes a post-class happy hour and an immersion event where you and your classmates will practice your newfound language skills through wine tasting, salsa dancing or another fun activity. Not ready to commit? City Speakeasy lets prospective students test out any of their classes for just $5.
You'll learn more than just the conjugations of etre and avoir in the French classes at Coucou Brooklyn. This language center focuses on cultural education, so you'll also learn about the Parisian bar scene and the 35-hour work week while working on your sentence structure. Keep the learning going after class by checking out a French film or magazine from Coucou's extensive library.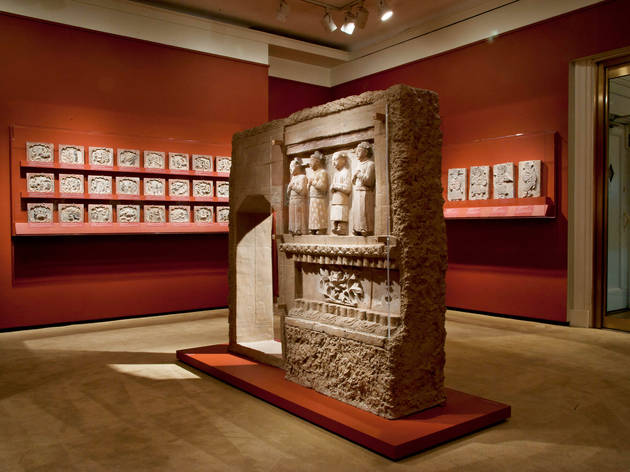 The oldest bicultural organization devoted to China in the country, the China Institute is the go-to authority on Chinese culture and language in New York City. In addition to regular classes and intensives for beginners, the institute also offers a Heritage Chinese course for native speakers who would like to improve their reading and writing skills.
Some estimates suggest at least 500,000 people in the United States use American Sign Language—other sources say that figure is actually closer to 2 million. Either way, ASL is one of the most widely used languages in the country. You'll pick up signing quickly during a six-week beginner session at the Sign Language Center, plus learn more about the deaf community while you're at it.
Fittingly, this Korean language education school is located right in the center of Koreatown. Students learn to speak, read and write Korean in regular lessons on Fridays and Saturdays, then take their growing conversation skills to the on-site Korean Lounge to practice with native speakers.
Lovers of fine wines, fresh pasta and la dolce vita will want to check out the classes at Collina Italiana, the Upper East Side's Italian language and cultural center. Morning sessions will begin with a cappuccino, while students in the afternoon and evening classes can indulge in a glass of prosecco. Whether you enroll in the more intensive, 10-session program or the four-week "survival kit" designed to prepare you for a trip to Italy, you'll certainly come out of the program with the ability to say more than just grazie.
Part language school, part arts alliance, the French Institute Alliance Française offers everything from French immersion classes to kids cooking workshops. The real gem is the 11-week French in the City course, which pairs traditional classroom methods with field trips to Parisian restaurants, galleries featuring French artists and other cultural sites around New York. Since all 60 instructors are native French speakers, you'll get a quality education no matter which class you choose.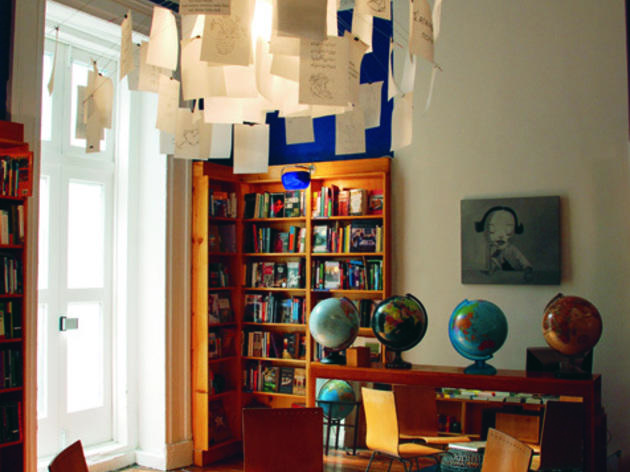 As its name suggests, Idlewild Books started as an independent travel bookstore, and its West Village location still does a booming business. Idlewild quickly expanded to include language classes, and would-be globetrotters can now take classes in French, Italian, Spanish, Portuguese or German at Idlewild's Cobble Hill or West Village locations. Once you've got the basics down, the instructors would be glad to help you find a book that tickles your fancy, too.
Rennert has some serious longevity—this New York school has been offering group classes and private lessons in more than 40 languages since it opened in 1973. Where else could you learn Hungarian or Tagalog in the city? The program also offers the option to supplement the regular small group sessions with an optional conversational club to help get you one step closer to fluency.
This Midtown language school offers workshops on everything from Cantonese to Thai, making it a good resource for students looking for classes in less commonly taught classes. Options range from group workshops to private tutorials, so there's something for every type of learner.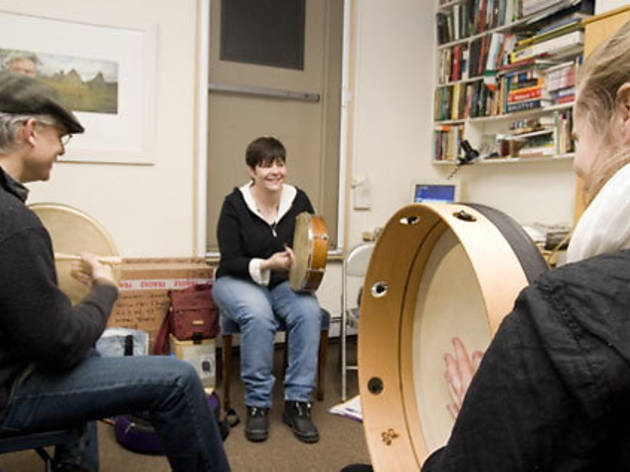 Since New York has the highest population of Irish-Americans in the nation, it only makes sense that the city would also have its own Irish Arts Center. Reconnect with your roots in the Emerald Isle (or just channel Saoirse Ronan's character in Brooklyn) in a Gaelic language class. Take your pick of an introductory class or a tea and conversation meeting for a bit of the craic (that's Gaelic for witty chat).
Looking for more classes?
Have you ever wandered around the Metropolitan Museum of Art, taking in some of the best paintings and sculptures in New York, and thought to yourself, How can I learn to do that? Check out the top art schools and workshops in the city.