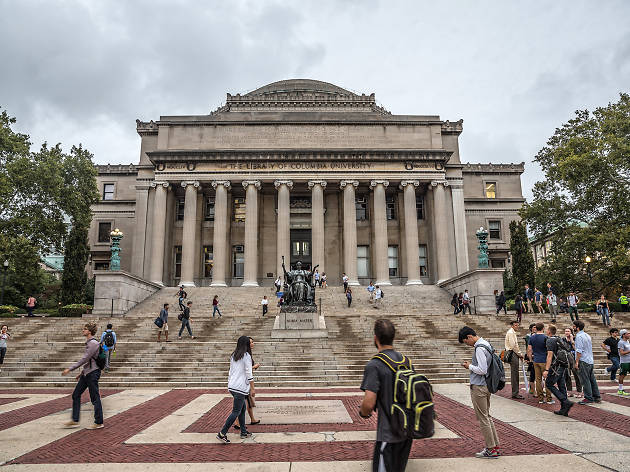 The most interesting places presidents slept in NYC
Check out the coolest historical places presidents slept in NYC, from museums to hidden apartments in grocery stores
Perhaps it's the "new" in New York City that makes its residents overlook history, but don't discount NYC's best historical spots like places presidents slept in NYC. Buzzy new restaurants in NYC and the latest trendy foods don't deserve all your attention, and fewer places in the U.S. have played as consistently large a role as NYC has—are there are loads of secret things to do and hidden historical hideaways to discover. Nearly every president has paid a stately visit here, so read on for a list of the coolest New York attractions and buildings where our leaders have laid their heads to rest.
Most interesting places presidents slept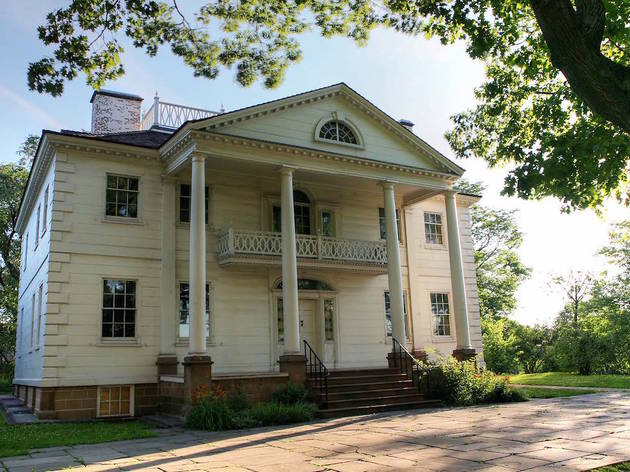 The Morris-Jumel mansion is the oldest house in Manhattan and, during the fall of 1776, it served as General George Washington's temporary army headquarters after the redcoats pushed the rebels out of Brooklyn. Washington said he chose the house not just for its strategic location (it's tucked away where it's quiet uptown) but for a former love interest, Mary Philipse, who lived there before the Revolutionary War. Today, its well-kept grounds provide a quiet escape from the modern world, and the house itself is a museum.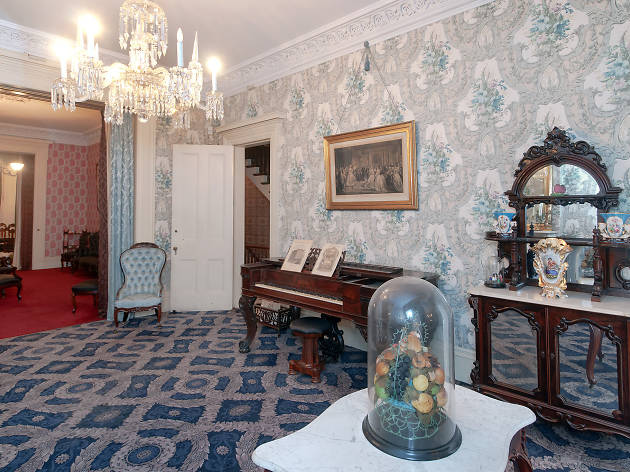 Photograph: Courtesy National Park Service
Theodore Roosevelt, Theodore Roosevelt birthplace
While the original Gothic-Revival brownstone was demolished in 1916, the Roosevelts' Flatiron home (and Teddy's birthplace) has been convincingly recreated in this museum run by the National Parks Service. 28 E 20th St (212-260-1616)
This iconic, chateau-style hotel hosted a wedding reception when Nixon's daughter Julie married David Eisenhower, grandson of Dwight D. Eisenhower. Since its construction, the hotel has been visited by all sitting presidents—and our current president, Donald Trump, actually bought it for $407.5 million in 1988 before losing it to bankruptcy in 1992. Sad.
This Ivy League university is also the alma mater of Alexander Hamilton and Theodore Roosevelt, and Eisenhower served as its college president after his stint as president. In addition to getting his higher education there, President Obama also admits to having gotten really high here (in his memoir Dreams of My Father).
Just in case you haven't seen this guy's name in the news lately…. Now that Trump is president, this 58-story, $100 million penthouse is patrolled by roaming droves of militarized police, an amenity that costs New York City $1 million a day in public funds. Its gaudy opulence is said to have been inspired by Louis XIV, though the gilded residence more closely resembles an interior designer's very mean parody of the French king.
Want to catch a Broadway show?
Halfway through 2016 we salute the best musicals, plays, revivals and other theater on Broadway and Off
Best selling Time Out Offers