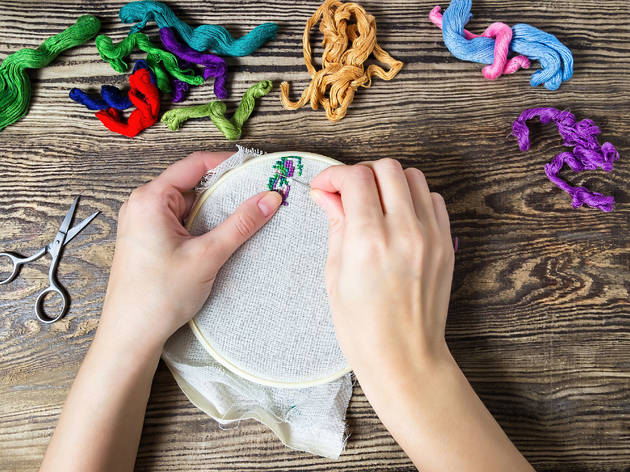 The best crafting classes in NYC
Channel your inner Martha Stewart in these crafting classes in NYC, including macrame, terrarium-making and glassblowing
Ready to add some new DIY skills to your resume? Sign up for one of these crafting classes in NYC. From painting classes to sewing lessons to jewelry-making classes, NYC has something for everyone. Take inspiration from the city's best art galleries and museum exhibitions, then get ready to get your crafting on. Pretty soon you'll be showing off your new macrame wall hanging, hand-sculpted pottery and thriving terrarium with pride. Watch out, Martha—there's a new domestic goddess in town.
RECOMMENDED: Full guide to classes in NYC
Best crafting classes in NYC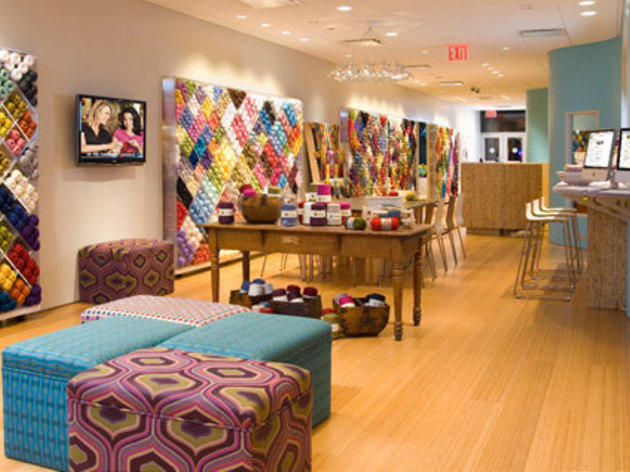 Lion Brand Yarn—the country's oldest hand-knitting yarn brand—got its start in New York City in 1878 and still operates a Flatiron knitting studio. Would-be knitters can drop in for hands-on workshops, like Knitting 1, Crochet Colorwork and Sweater School. Start with the basic classes to master casting on, the knit and purl stitches, horizontal seaming and binding off. And if you get hooked on knitting, you know exactly where to buy more materials.
You're free to color outside all the lines in this eclectic art class. The teacher will demonstrate a different technique every week, including the use of texture and non-traditional materials. Experiment with as many different styles as you wish, from abstraction to realism to surrealism. By the end of the five- or seven-week course, you'll have a veritable body of work to show off.
Got an idea for a t-shirt design that you just know will sell out at flea markets? Sign up for an introduction to screen printing class at Gowanus Print Lab to turn your dream into a reality. After a hands-on demonstration of the process, you'll get the chance to design your own positive and silk screen it onto fabric. The cost of the class includes one t-shirt, but you're welcome to bring extras and print as many as time allows.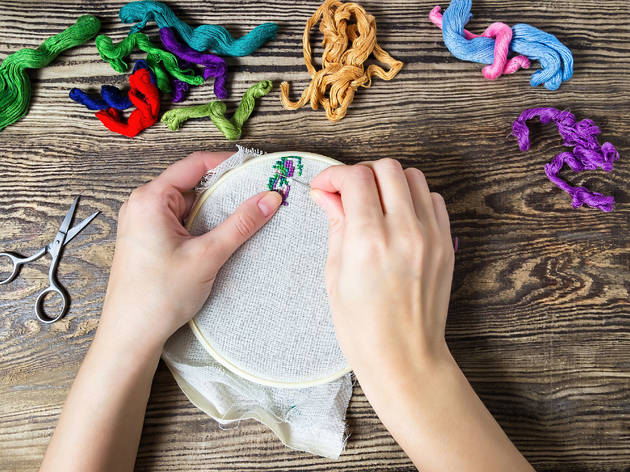 Photograph: Courtesy Shutterstock
Embroidery Wall Art at CraftJam
Your grandmother's embroidery, this ain't. Yes, you still use a hoop, needle and thread, but the patterns and designs have expanded far beyond the samplers that ladies of leisure used to make. After you master the essential stitches, the instructor will help you etch your design onto the fabric and get started. Whether you go for a cheeky saying or graphic pattern, the finished product will definitely add a whimsical touch to your home.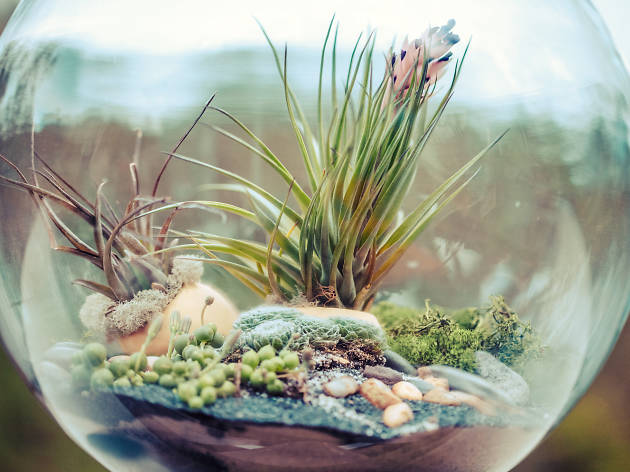 Photograph: Courtesy Creative Commons/Flickr/Sonny Abesamis
Consider the terrarium a New Yorker's answer to urban gardening. It takes up almost no space, doesn't require much in the way of maintenance and lends a lovely natural touch to any apartment. This hourlong class at Luludi Living Art provides everything you need to make a miniature world, including succulents, air plants, moss, pebbles and a gift box.
Photograph: Courtesy Creative Commons/Flickr/Sonny Abesamis
Brooklyn Glass, an artist-owned glass studio in Gowanus, makes the intimidating world of glassblowing a little less scary through hands-on lessons. Though you can take classes in everything from neon lettering to flameworking, the five-hour introductory session is a good place to start. Create your own colorful blown glass tumblers and highball glasses during the class, then pick the finished products up at the studio a few days later. Pro tip: Handmade glassware also makes an excellent gift.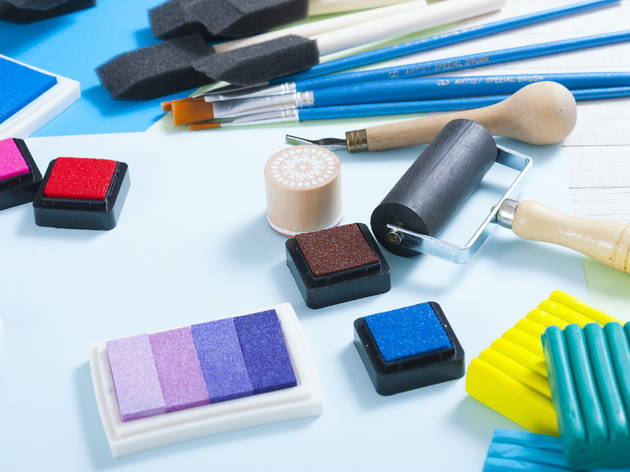 Photograph: Courtesy Shutterstock
Rubber Stamping at CraftJam
Remember the hours you spent happily stamping Lisa Frank unicorns all over your notebooks as a kid? It's time to bring the art of stamping back. Sign up for this CraftJam workshop to learn how to carve your own rubber stamps and print them on stationary or canvas totes.
Get your hands nice and dirty as you learn how to throw pottery on the wheel at La Mano Pottery. You can make practically anything you dream up: mugs, vases, bowls, teapots and even sculptures. Although you won't be able to keep the pieces you practice on, you can take your skills into a longer workshop that also covers trimming and firing your creations.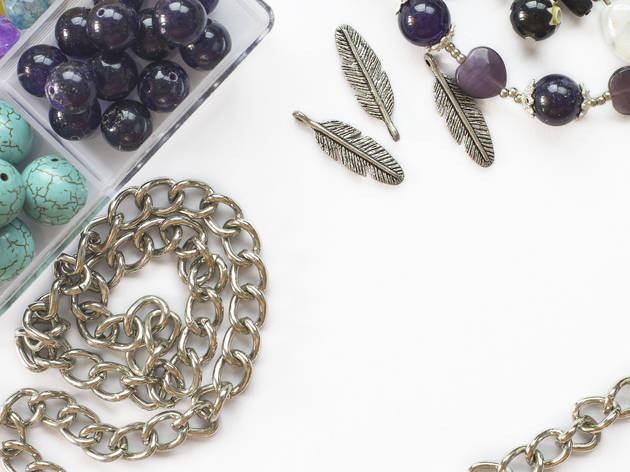 Photograph: Shutterstock
Jewelry Making at Alzerina Jewelry
Why spend time hunting through vintage stores and craft fairs for unique jewelry when you can just make your own? Join a 90-minute class at Alzerina Jewelry to master the basics of jewelry construction, beading, wire wrapping and looping. Best of all, any bangles, pendants, earrings or other baubles you make during class are yours to keep.
Though Brooklyn Craft Company offers classes in everything from quilting to crocheting, the store's introductory sewing workshops might be the most useful. After you learn the basics of machine sewing—including hemming, sewing a straight seam and making an elastic waistband—you'll put your newfound skills to work. You'll leave class with a handmade skater skirt, canvas tote, pajama shorts or another simple garment.
Now that you've mastered sewing, it's time to hone in on textiles. Find out how to create the fabric of your dreams in a 12-hour intensive at Textile Arts Studio. The instructor will demonstrate how to extract dye from natural sources and use it to create vibrant patterns. You won't have time to work on any personal projects in class, but all students receive free access to the studio's equipment during open hours.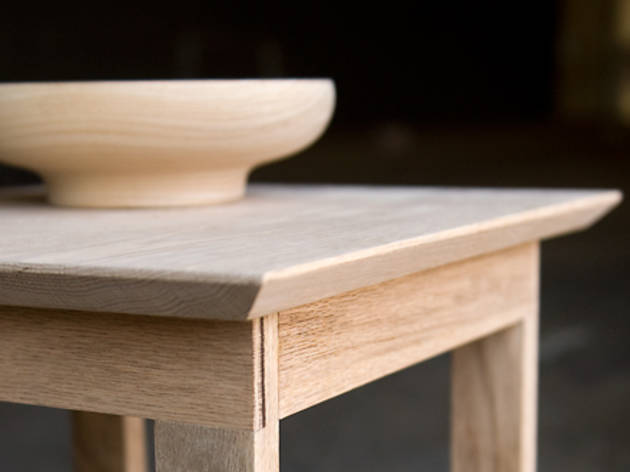 Photograph: Liz Clayman
Introduction to Woodworking at Makeville Studio
Think of this woodworking workshop at Makeville Studio as the grown-up version of high school shop class. You'll cover all the safety procedures, equipment basics and joinery skills you need to make a simple side table with tapered legs. Even better, once you complete the class, you can rent all the studio time you need to work on other woodworking projects.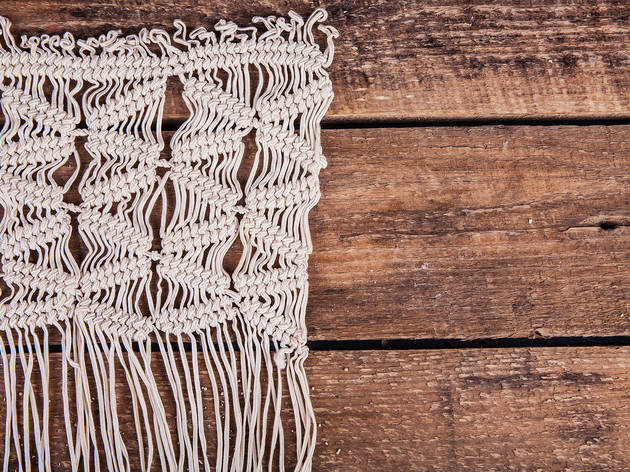 Photograph: Courtesy Shutterstock
Macrame Masterclass at CraftJam
Time to get knotty with macrame. You'll learn the basics of decorative knotting—including eight to 10 different techniques—over two sessions. The instructor will also help you design your first macrame piece, whether you go for a folksy wall hanging or boho crop top. Bonus: CraftJam also allows you to BYOB. After all, what pairs better with crafting than wine?
Looking for more classes?
Yes, it's the city that never cooks, but a small kitchen is no excuse for being clueless when it comes to baking the best pies or cooking pasta.
Best selling Time Out Offers