The 15 best places to go camping near NYC
Get ready to be one with nature at these awesome places to go camping near NYC. Great for fishing, hiking and exploring!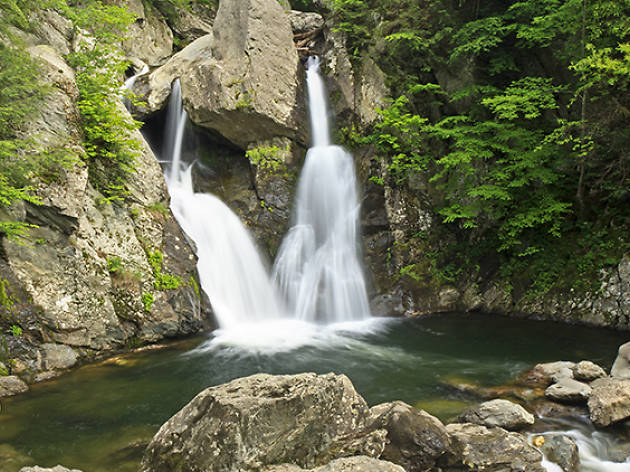 Sometimes when the city starts to close in on you and that distinct-yet-nebulous haze of hot garbage feels a little thicker. Luckily there are lots of options for great day trips, including places to go camping near NYC. Sure, there are plenty of things to do outside and you can hang out in NYC parks, but frollicking on a lonely mountainside isn't exactly an option. Lucky for you, this kind of escape is just a few hours from the center of Manhattan. Here's our ten favorite spots to go camping that are just a train or car ride away.
RECOMMENDED: Full guide to the best weekend getaways from NYC
The best places to go camping near NYC
Check out these great hiking destinations
Don't have a car? No problem. Lace up those hiking boots and get out of the city with the best hiking near NYC.
Read more
Sponsored listing
BARCEY'S
Barcey's might look like just another Brooklyn cafe, but one look at the menu reveals more than the typical pastries and lattes. Sure, you've got all the usual breakfast suspects, like yogurt parfaits, smoothies, bagels and sandwiches, but there's also much more than that. Barcey's menu runs the gamut from chicken and waffles to ramen with pork belly to crab banh mi. The options largely follow a New American theme, with Filipino and Asian fusion influences. If you're in the mood for something a little stronger than coffee, order a cold beer or glass of wine. With free Wifi and plenty of outlets, it's also a convenient spot to hole up to get some work done or squeeze in some study time.
Venue says: "Delicious Filipino inspired dinner! Try our sizzling sisig with egg and San Miguel beer tonight."