The spookiest places in NYC
The spookiest places in NYC, from haunted houses to creepy cemeteries to oddity museums. Try not to freak out.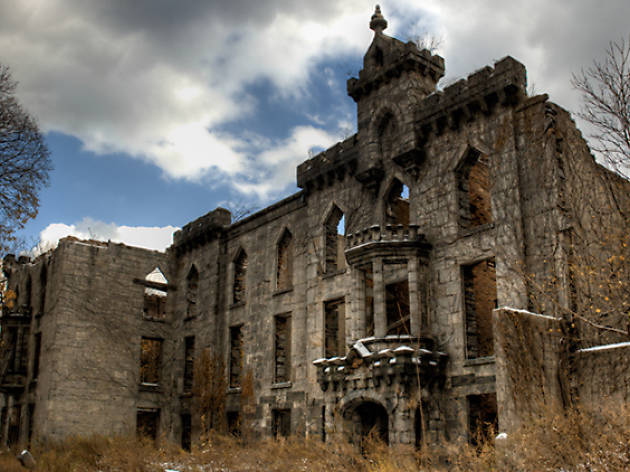 Spookiest places in NYC
2
Take a chilling, moonlit tour of this 478-acre final resting place, the home of New Yorkers such as artist Jean-Michel Basquiat, composer Leonard Bernstein and casualties of the Civil War and World War I.
Read more
3
In the market for a hairless rabbit foot, dice made of bone or a purse constructed from a mummified frog's body? Of course you are—and this Alphabet City purveyor of creepy knickknacks has your truly bizarre wish list covered.
Read more
4
Fill your home with the positive energy you seek at this gemstone haven. Complete the vibes with the heavenly scents of sage or palo santo wood, and pick up a personal totem for good measure.
Read more
5
History buffs with a love for the founding fathers (or Hamilton) should visit this historic mansion to see the residence where George Washington temporarily held his headquarters during the Revolutionary War and where Aaron Burr later lived with his wife and the owner of the mansion, Eliza Bowen Jumel. However, visitors to the Washington Height mansion, which happens to be Manhattan's oldest house, should beware: Ghosts have been spotted among those old halls.
Read more
6
Imagine this: You're out for a lovely picnic in Prospect Park's Long Meadow when your friend channels her inner Tom Brady, and suddenly the football you're playing catch with is in the woods. You go to retrieve it, and suddenly you're looking through a tall wire fence at some really old gravestones. Freaky! Luckily, you can rest assured that this cemetery is well taken care of—2,000 Quakers are buried at this site that date back more than 150 years.
Buy tickets
Read more
7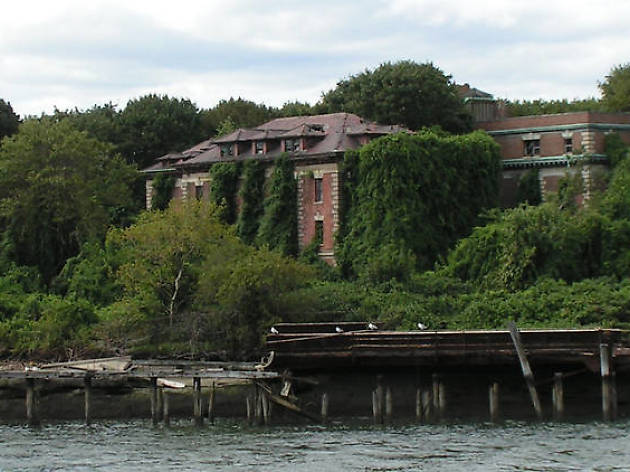 North Brother Island
While this island just east of the Bronx and north of Astoria is very small, it packs a huge, tragic history. In 1904, it was the site of a steamboat crash that killed over 1,000 people, which was the most deadly disaster in New York's history until September 11. It was also the home to the Riverside Hospital from 1885 through the mid 20th century, where it treated and quarantined patients with deadly infectious diseases including smallpox, tuberculosis, measles, scarlet fever and polio. Mary Mallon (aka Typhoid Mary) lived there for two decades before dying in 1938.
8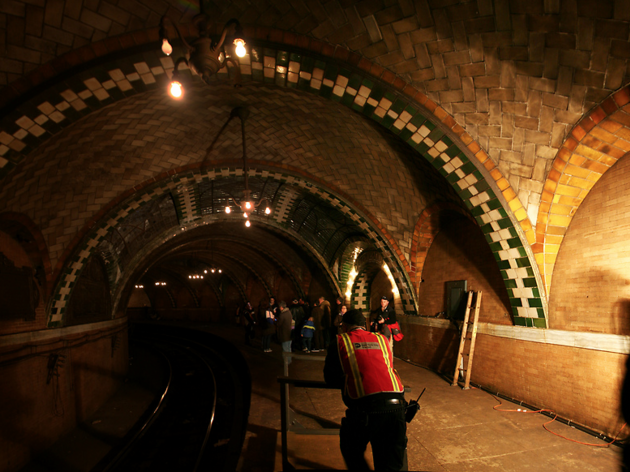 City Hall station
While most NYC subway stations are functional at best, this station, with its gorgeous tiles, skylights, arches and chandeliers, has remained mostly untouched by the normal wear and tear of human use and transportation since the station halted service in 1945. The occasional tours of this once-great hub often sell out fast, but if you stay on the 6 train to the end of the line at Brooklyn Bridge and City Hall as it switches to the uptown track, you can catch a glimpse of the abandoned station where (we presume) ghost of commuters past are still waiting for their train. Center St at Chambers St
9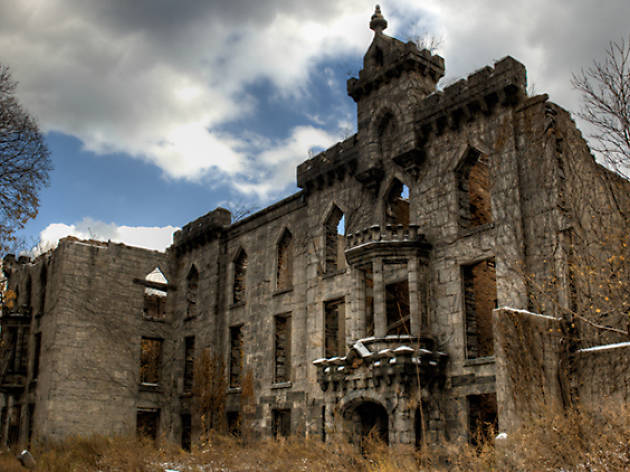 Renwick Smallpox Hospital
In the 19th century, when smallpox was still killing thousands every year, this dreary stone Gothic Revival building quarantined and treated the sick on Blackwell (now Roosevelt) Island. Though the hospital has not been used in decades and is but a shell of its former self, the ruins remain as a city landmark and can been seen near the island's popular Franklin D. Roosevelt Four Freedoms Park. Roosevelt Island (212-688-4836, rihs.us)
Looking for more scares?
We hope you have the Ghostbusters on speed dial—you may spot a few ghosts near these haunted places in NYC
Read more