The spookiest places in NYC that give us the chills
From haunted houses to creepy cemeteries, we found the spookiest places in NYC for you to visit...if you dare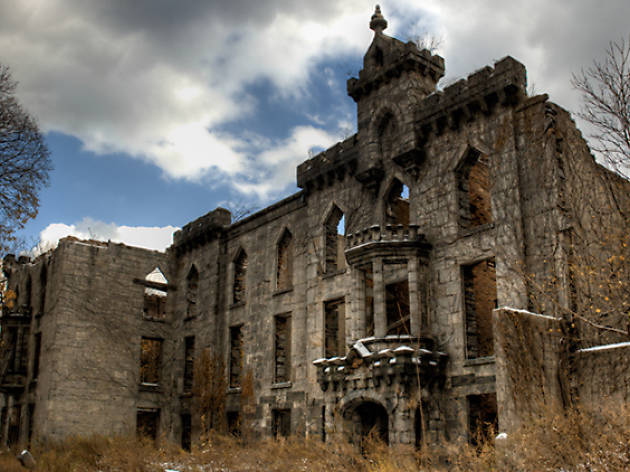 No matter what time of year, the spookiest places in NYC always give us the willies. However, we feel most inclined to visit these creepy and potentially haunted places during Halloween time. NYC's cemeteries, historic houses and oldest museums can seriously rattle you. Read on, if you dare, for our list of the kookiest contenders. If you want to explore more haunted places in New York state, we can recommend a few that make excellent fall day trips.
RECOMMENDED: Full guide to Halloween in NYC
Spookiest places in NYC
Attractions, Historic buildings and sites
History buffs with a love for the founding fathers (or Hamilton) should visit this historic mansion to see the residence where George Washington temporarily held his headquarters during the Revolutionary War and where Aaron Burr later lived with his wife and the owner of the mansion, Eliza Bowen Jumel. However, visitors to the Washington Height mansion, which happens to be Manhattan's oldest house, should beware: Ghosts have been spotted among those old halls.
2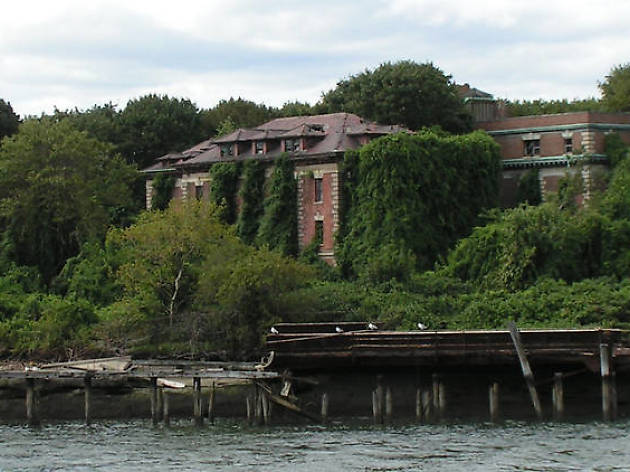 Photograph: Courtesy CC/Flickr/reivax
While this island just east of the Bronx and north of Astoria is very small, it packs a huge, tragic history. In 1904, it was the site of a steamboat crash that killed over 1,000 people, which was the most deadly disaster in New York's history until September 11. It was also the home to the Riverside Hospital from 1885 through the mid 20th century, where it treated and quarantined patients with deadly infectious diseases including smallpox, tuberculosis, measles, scarlet fever and polio. Mary Mallon (aka Typhoid Mary) lived there for two decades before dying in 1938.
Things to do, Walks and tours
Take a chilling, moonlit tour of this 478-acre final resting place, the home of New Yorkers such as artist Jean-Michel Basquiat, composer Leonard Bernstein and casualties of the Civil War and World War I. In our opinion, the best time to visit is during one of Green-Wood's seasonal events like Into The Veil, and after-dark exploration that includes performances inside crypts.
Attractions, Parks and gardens
Imagine this: You're out for a lovely picnic in Prospect Park's Long Meadow when your friend channels her inner Tom Brady, and suddenly the football you're playing catch with is in the woods. You go to retrieve it, and suddenly you're looking through a tall wire fence at some really old gravestones. Freaky! Luckily, you can rest assured that this cemetery is well taken care of—2,000 Quakers are buried at this site that date back more than 150 years.
5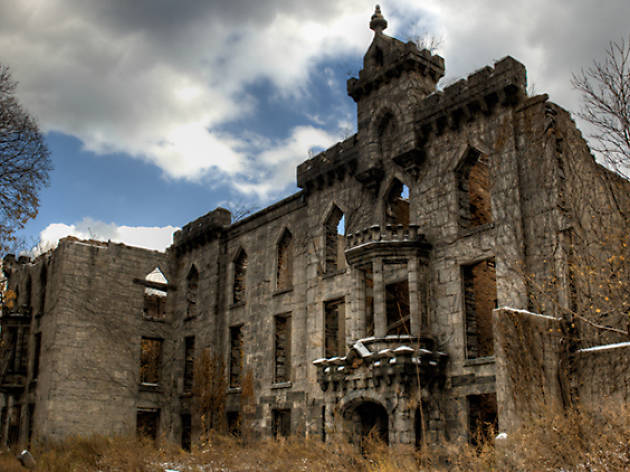 Photograph: Timothy Vogel
Renwick Smallpox Hospital
In the 19th century, when smallpox was still killing thousands every year, this dreary stone Gothic Revival building quarantined and treated the sick on Blackwell (now Roosevelt) Island. Though the hospital has not been used in decades and is but a shell of its former self, the ruins remain as a city landmark and can been seen near the island's popular Franklin D. Roosevelt Four Freedoms Park. Roosevelt Island (212-688-4836, rihs.us)
Attractions, Historic buildings and sites
Once upon a time, people lived in building now called the Merchant's House Museum. Then they died...but their spirits may not have moved on. Has all that construction nearby dredged the ghosts from their slumber?
Is it safe to assume that any landmark dubbed "Hell Gate" is haunted? Not necessarily, but many urban legends and countless ghost stories about the bridge spanning the East River between Queens and Ward's Island have certainly scared the bejesus out of New Yorkers for many years. According to Urban Ghosts, a grotesque ghost train allegedly crosses the bridge at night. And some have spotted a demonic train holding the souls of folks who lost their lives in the water below. Too spooky for us!
8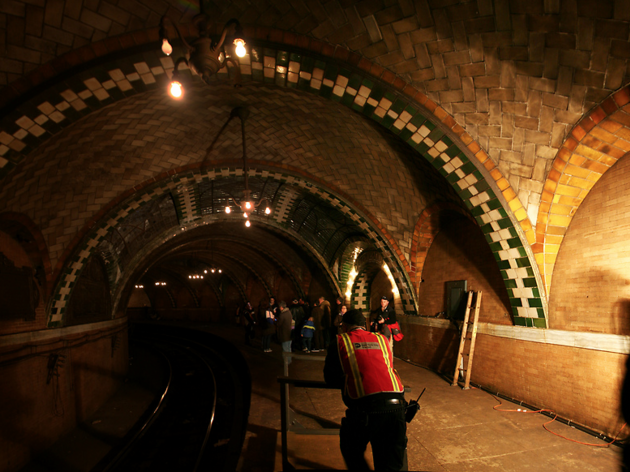 Photograph: Courtesy CC/Flickr/joevare
While most NYC subway stations are functional at best, this station, with its gorgeous tiles, skylights, arches and chandeliers, has remained mostly untouched by the normal wear and tear of human use and transportation since the station halted service in 1945. The occasional tours of this once-great hub often sell out fast, but if you stay on the 6 train to the end of the line at Brooklyn Bridge and City Hall as it switches to the uptown track, you can catch a glimpse of the abandoned station where (we presume) ghost of commuters past are still waiting for their train. Center St at Chambers St.
Disclaimer: The shop itself doesn't give us the willies, but the store's downright creepy paraphernalia does. Need a hairless rabbit foot, dice made of bone or a purse constructed from a mummified frog's body? Of course you do! This Alphabet City purveyor of spooky knickknacks has your truly bizarre wish list covered.
Looking for more scares?
We hope you have the Ghostbusters on speed dial—you may spot a few ghosts near these haunted places in NYC